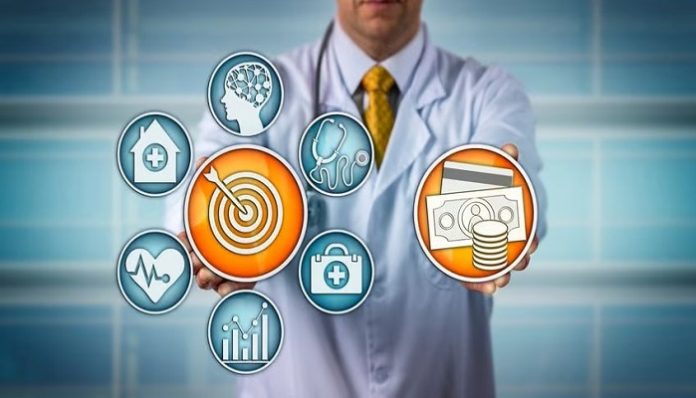 A fresh study conducted by EHR company Elation Health as well as the American Academy of Family Physicians- AAFP has found that family physicians who rolled out value-based payment- VBP models went on to experience a significant relief from burnout.
The study ascertained that burnout among providers dipped when the practices reached the limit of 75% financial funding within the VBP models. Apparently, the second collaborative study between Elation and AAFP's Innovation Lab had in it surveying 10 practices in order to determine the obstacles when it came to the adoption of value-based payment.
The manageability when it comes to VBP administration has surged in larger practices and those with network ties because of economies of scale. It was found that individuals who were using VBP patterns but had not yet reached the 75% mark experienced an increase in burnout rates, the study said.
The study authors said that this suggests payment models are likely to have an important effect when it comes to physician burnout.
Sara Pastoor, M.D., as well as the senior director of primary care advancement at Elation Health, stated that they had a valuable opportunity to be a part of this meaningful conversation with physicians to gain knowledge on their experiences and said that while a few organizations have embraced as well as flourished with VBP adoption, the majority are still facing issues in fully executing it. It is critical that one promptly identifies solutions so as to assist them.
The participating practices had individual physicians to larger practices that comprised of 25 to 50 clinicians and also one corporate organization that focused on value-based payment. Elation and AAFP have been a part in the past on a study that determined burnout rates within the family physician practices.
The study found out that higher capitation rates, along with a higher total share of revenue from capitation, happened to be the most effective in reducing physician burnout. These findings match up with previous studies that have also zeroed in on a tipping point for the adoption of value-based payment models.
Pastoor adds that burnout rates began to increase once practices touched a 59% adoption rate, but not yet 75%. The practices at the 75% adoption level were still in a state of transition, with some aspects still in sync with the old way of doing things. Practices that had smaller staff-to-physician ratios also went on to report higher rates of burnout.
The erstwhile collaborative report conducted by Elation and the AAFP showed out that the presence of support staff indeed played a crucial role in predicting physician burnout. It was found that 50% of family physicians go on to experience stress as well as burnout.
The significance of prospective payments, and not bonus payments, was emphasized as a valuable tool for coming out of the cycle of fee-for-service. Organizations say that this approach allows practices to allot funds for long-term assets like new staff and equipment, and because of it helps reduce the administrative burden.
Pastoor suggests that smaller practices can go on to achieve full adoption most quickly and seamlessly by joining collaborative networks, which may provide them with the perks of economies of scale. She explained that this helps them to benefit from shared savings, which is the area where significant financial gain exists. Small, independent practices often face the issue of navigating between two administrative structures sans being part of a larger system, which can create an element of being trapped as they try to negotiate with the two structures simultaneously. 
As per Pastoor, it involves two entirely distinct business models. It is well to be noted that administrative and operational requirements for delivering care under fee-for-service are significantly different from those under value-based payment, and because of this, one ends up having to handle both tasks in one go for a period of time, making it a challenge to fully appreciate all the benefits when it comes to value-based payment.
Pastoor adds that small practices don't only access shared savings but also, at the same time, downside risk to federating bodies and also increase their access to upside risk by joining partnership groups.
Pastoor thinks that as the adoption of VBP goes on to spread gradually to family practices, the sector is at present in an era of experimentation. Several practices stated that they mixed and matched payment arrangements, and besides, the study revealed that the financial feasibility of VBP often relied on the contract quality.
Pastoor says that they did have a discussion with a practice that had more than 50% capitated patients, but it was noted that the capitation rate for each member per month was just $28, which is insufficient to provide the extra revenue required to invest in the resources that will contribute to success. The contract quality plays a significant role in this matter, and a rise in the number of payers can lead to more challenges, which in turn adds to the cost of administration.
Although there are challenges associated with successfully implementing value-based payment, Pastoor observes that there is little interest among individuals in reverting back when it comes to the fee-for-service model. As per her, there is a trend where family physicians are completely abandoning their practice model and shifting to either hospice care or direct primary care.
It is well to be noted that the AAFP goes on to represent 27,600 physicians as well as medical students throughout the country, making it the largest medical society that is focused entirely on primary care. The organization happens to report that family physicians take care of almost 20% of all office visits and play a major role in providing healthcare to neglected as well as rural populations, overtaking any other medical specialty.