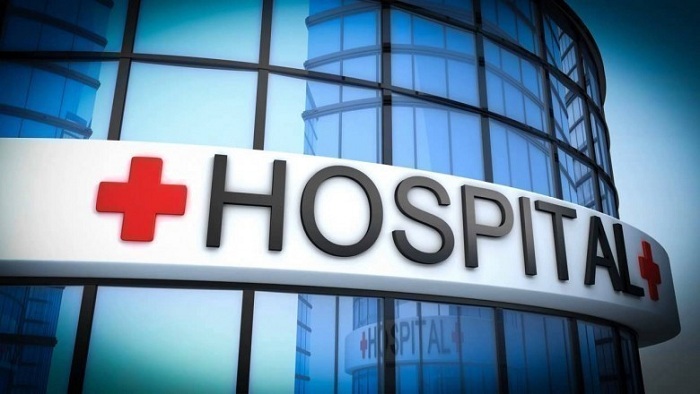 Citizens Medical Center plans to use natural gas-powered generators that will allow the facility to run at full capacity during a power outage, the county hospital's board agreed Wednesday.
The hospital will add a second set of generators to its existing backup system that can supply full power to the facility when it loses electrical power. During and after Hurricane Harvey, Citizens' generators could only provide emergency power, which can only keep part of the 338-bed hospital running. The loss of power, along with the shutdown of the city's water system, forced the hospital to evacuate dozens of patients.
Citizens' board of directors agreed at a meeting Wednesday to contract with Enchanted Rock, a Houston company that offers subsidized generators that run on natural gas. Enchanted Rock offers use of its generators like a service, allowing customers to pay a fraction of the cost of the generator system, according to the company's website. Enchanted Rock makes money by selling power back to the electric grid when customers aren't using the generators. Texas institutions such as H-E-B and Buc-ee's have begun contracting using the company's natural gas-fired generators, and the company says it powered 21 stores in Texas during Hurricane Harvey for five days.
The company's contract with Citizens requires a one-time payment of $565,000 from the hospital, which is about 20% of the system's total cost, said Duane Woods, the hospital's chief financial officer, during a presentation. The agreement is for 15 years.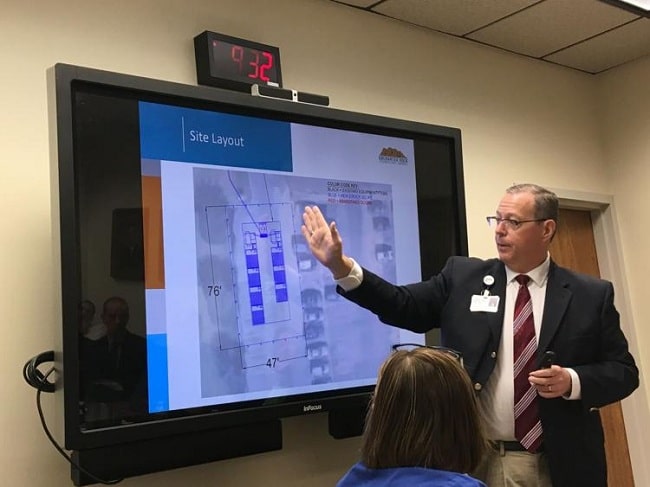 Woods told the board that the new system has multiple benefits over the hospital's diesel powered generators. The new generators are quieter, have cleaner emissions and allow the hospital to operate at full capacity, he said.
Like other institutions in the Crossroads, hospitals have been forced to consider how to better withstand natural disasters such as Harvey, which crippled power and water systems along the Gulf Coast on top of the water and wind damage from the storm.
Both Citizens and DeTar Healthcare System decided to drill emergency water wells after Harvey, so the hospitals could keep their air conditioning running even when Victoria's water system stopped working.
"When you look at our ability to keep water flowing through our cooling towers, (and) this system keeping us at full power, we've really pretty well insulated ourselves against a pretty tough disaster like we had with Harvey," Woods said.
Woods added that the generators will allow the hospital to continue seeing patients and bringing in revenue. Woods estimated the hospital lost more than $6 million of business during and immediately after Harvey.
The board also agreed to invest $2.04 million for a new telemetry system.
Telemetry monitors a patient's cardiac health and alerts physicians to changes in a patient's heart rate and other vital signs. The new system will make all beds in the hospital telemetry capable.