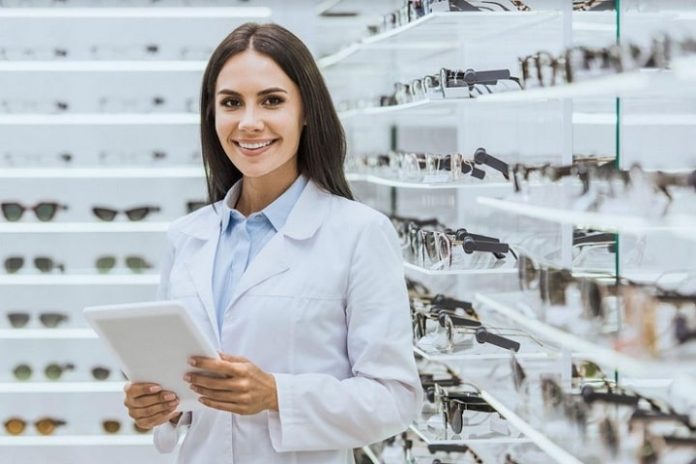 Among your five sense organs, the eyes are the most developed, and a large percentage of the brain's function is allotted only to your visual processing. Since most people are gifted with eyesight at birth, they tend to take it for granted until something terrible happens to their eyesight. Roughly one billion people or one-seventh of the world's population is experiencing some vision impairment, which is quite alarming
Without a pair of eyes with optimal function, it'll be challenging to see the world in the same way. Thankfully, people with early or mild visual impairment can still address and prevent their condition through the right approach. If you're experiencing problems with your vision, it's best to see an eye professional as early as possible to diagnose and manage your visual impairment.
Importance Of Eye Care
Eyesight impairment and optical illnesses are a silent killer. They don't show any physical, noticeable signs and symptoms unless they've already worsened. For the same reason you want to undergo a basic medical examination annually, it's also essential to have your eyes checked at least once every two years to identify if you have any underlying eye conditions.
While eye examinations come at a price, observing preventative eye care will be worth it in the long run as it gives way to early detection and treatment of eye problems. Among a billion people with optical health issues, 123.7 million individuals suffer from unaddressed refractive error, which could've been prevented through proper routine eye checkups, utilization of corrective eyewear, and consistent eye care with the help of optometrists.
Optometrists: Professionals More Than A Pair Of Glasses
When seeking professional eye care and treatment, there's more than one specialist for your eyes. Most people get confused with different eye doctors, namely optometrists, ophthalmologists, and opticians. When people experience problems with their vision, they immediately go to an optometrist to ask for an eyewear prescription. However, it's important to understand that optometrists can do further than prescribing corrective eyewear.
Typically, optometrists took a pre-med or biological sciences path as their undergraduate degree in college. From there, they must pass the Optometry Admission Test (OAT) to be eligible for a four-year Doctor of Optometry (O.D.) program. They'll be required to take another examination as regulated by the National Board of Examiners in Optometry, and some countries and states may even require taking another clinical exam. Lastly, optometrists have to obtain their license in their corresponding state before they start their optometry practice.
According to the U.S. Bureau of Labor Statistics, optometrists had a 2019 median pay of USD$115,250. From 2019 to 2029, the demand for optometrists will increase by 4%. Since eye diseases and vision problems occur more than ever, the older adult population will need more optometrists.
On the other hand, ophthalmologists are more specialized eye doctors that don't only examine and diagnose your eye condition, but are also allowed to treat them using medical and surgical interventions. They can perform surgery on eye conditions, including glaucoma, cataract, and strabismus surgeries.
Opticians have had a more informal education than ophthalmologists and optometrists as they only serve as a customer service representative in optical care facilities. They can also assist when choosing and fitting your eyewear or contacts, and fill your optometrist's prescription.
You'll never realize the value of optometrists before suffering from visual impairment. Optometrists are as crucial as other eye professionals because of these responsibilities in helping your vision:
Help Correct And Improve Vision
The top reason why people seek optometrists isn't because of their regular eye assessment, but mainly due to experiencing a problem with their vision. While it's best to consult an optometrist on the early onset of your condition, optometrists can still help correct and improve your vision.
Upon visiting an optometrist, expect the following basic eye examinations that your optometrist will perform:
Visual acuity test
Refraction test
Retinoscopy
Peripheral visual field test
Keratometry test
Intraocular pressure measurement
To improve your vision, you need to correct your underlying visual deficiencies. This is done by using corrective eyewear, such as glasses or contacts. It's possible to have a prescription eyewear made for you or have a custom-made pair made for your specific eye measurements and needs.
Optometrists can establish their clinic or work in a hospital as they offer primary eye care to outpatients. If there's nothing particularly wrong with your visual system, they will test your visual sharpness and provide an eyewear prescription.
Observe And Treat Symptoms Of Eye Diseases
Optometrists are also actively involved in clinical practices associated with eye health and general wellbeing. They can offer solutions and treatments to patients with eye diseases. After assessing your eyes for any refractive errors and with the visual acuity test, your optometrist will delve further than your eyesight.
Your optometrist will examine your eyes and look for any eye abnormalities, like macular degeneration, glaucoma, and cataracts, using ophthalmoscopy. Individuals with hypertension and diabetes have higher chances of developing these conditions. If these abnormalities persist, you'll be subjected to more eye exams for a more accurate diagnosis.
Moreover, optometrists can also prescribe drugs and medications for glaucoma and ocular disorders, such as NSAIDs, antihistamines, antibiotics, and analgesics, but only in topical form.
Educate Patients About Eye Care
During your optometrist visit, your optometrist's responsibility is to establish and increase your awareness of proper eye care. Regardless if your eyes are in good or bad condition, they can educate you on how to best take care of your eyes. Some of their advices may include an eye-friendly health diet and various types of eye protection. They can also bring up your eye condition and inform you if you have any genetic risks of having an eye illness in the future.

Contribute To Better Eye Research, Training, And Technology
As healthcare and medical industries progress, optometrists ensure that optometry is on par with people's needs and the advancement of technology. Optometrists participate in research practices that aim to find solutions to more complex vision problems connected to neurological deficiency.
Furthermore, some optometrists take the educational path to train future optometrists and prepare them for this discipline. Vision care plans among the American population are expected to increase in the future, thus creating more specialists in optometry, such as optometric technicians and assistants.
Lastly, optometrists can also partake in developing eye technology involving preventative detection and care. For instance, this AI-based optical healthcare platform features a more convenient solution to patient diagnosis using real-time image recognition technology. This way, eye doctors can easily reach patients who have less access to optical services.
How To Choose The Right Optometrist
As you have a better idea of what an optometrist is and how it differs from other eye professionals, it'll be easier to look for a competent one attending to your optical needs. If your primary eye concern is that you need corrective care, visiting an optometrist is your best option.
Your optometrist can make or break your experience of getting your eyes checked and possibly getting an eyewear prescription. You'll have to make sure that your optometrist is educated and experienced as errors in your prescription can result in catastrophic vision damage.
With this in mind, here are some tips and considerations when looking for the right optometrist:
Search your area first for more accessible services.
Seek recommendations from people that you trust, especially if you know of someone who has been wearing corrective eyewear for a long time.
Search for online reviews and feedback about your chosen optometrists, then narrow down your options.
Make sure to consider prices. Look around and compare their costs by asking for an estimate. Also, prepare more than their estimated price as you may potentially require treatment and additional care.
Don't be afraid to ask about the qualifications, experience, and license of the optometrist.
Look at their eye care technology, including their tools, equipment, and facility, and check if these are appropriate for eye testing, prescription, and care.
If you have vision insurance, find an optometrist who can take your insurance plan into account so you can enjoy your insurance benefits.
Talk to the optometrist personally and evaluate if you're comfortable with their communication style.
Key Takeaways
Your eyes are one of your key instruments for living a good life. It's essential to pay attention to your eyes as this pair of sensory organs has quite a significant contribution to your overall health condition. To ensure that your eyes are being taken care of, visit your eye doctor at least once every year or two years, and seek eye care assistance immediately if you're experiencing health issues and emergencies.
Most importantly, along with consulting your optometrist, make sure that you follow their eye care advice as it's you who will benefit the most. Through observing proper eye care and maintenance, you'll be able to maintain your overall health for the longest time possible. People with good eyesight are less likely to be linked with health conditions, like poor hearing, high blood pressure, diabetes, lower back pain, heart problems, injury, stroke, and depression, to name a few.