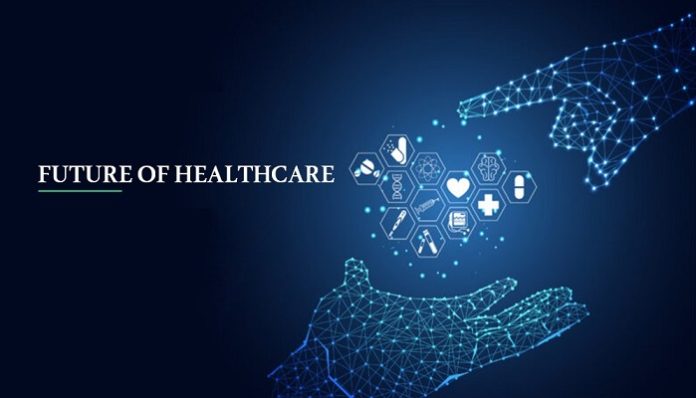 The word unusual may be the best way to sum up the past few years. The COVID-19 pandemic had a number of highly visible and severe effects. The burden placed on healthcare personnel has been extreme, and many have quit their jobs. Telephonic and video care are increasingly popular. Healthcare labour expenses have increased as a result of other, less evident effects, such as staff shortages and wage demands. Payers will be forced to search for alternative ways to cut costs, such as provider pay and pharmacy coverage, as a result of the need that they fund for COVID-related services. Healthcare expenditures seem to be transferring to consumers with greater speed.
As people look ahead to 2023 and consider what they can do to get ready, let us examine some of the most important ways in which the healthcare environment is changing for providers.
Drop in Independent Practices
Less small and independent medical practises are probably one of the effects of these shifts. Medical practises that are controlled by a non-physician institution, such as a hospital or business, are referred to as non-physician owned practises. Since the profits for private practises continue to decline, doctors own fewer practises while non-physician companies hold more. The healthcare system is still moving away from monetary value units and toward value-based treatment. Non-physician owned practises run the risk of isolating the persons who provide the services from the rewards of greater care quality and results at reduced costs. This may result in worse worker morale and a continued exodus from the badly needed direct care positions.
Healthcare at Home
The focus on home-based care is likely to have another effect. Big healthcare is placing a bet on the significance of home care, as evidenced by the recent multibillion-dollar acquisitions of home-based care businesses by Fortune 10 healthcare firms. Physicians supervising in-person care providers and using video seem like possible options because it is difficult to imagine paying a doctor to devote more than half of the day driving to see patients. How these tendencies develop will be heavily influenced by whether physicians enjoy spending their days in front of screens or managing extenders rather than seeing patients directly.
Encouraging Compatibility
Governmental organisations continue to promote access to healthcare data and compatibility on the technological front. These efforts are admirable in terms of their spirit and goal. By having a better understanding of their diseases, patients can better manage their own healthcare. Regardless of where the patient has gotten treatment, they want healthcare professionals to have a more complete picture of the patient. However, the already overburdened healthcare professionals will unavoidably bear a large portion of the load of meeting the new requirements. For instance, a provider may face fines of up to $1 million per incident if they engage in data blocking, which prevents patients from accessing their own health information.
Medical Staff Contentment
One trend that would be worthwhile to see in 2023, as per Auren Weinberg, MD, MBA, is a focus on healthcare staff satisfaction, the Quadruple Aim's most commonly overlooked component. The Triple Aim (which initially comprised the objectives of promoting patient experience, enhancing public health, and lowering costs) was expanded to become the Quadruple Aim to include the objective of enhancing healthcare staff happiness.
While receiving a discount at the neighbourhood pizzeria for being a healthcare hero is good, neither a nurse nor a doctor will feel inspired to advocate behavioural change in an untreated diabetic. Making decisions for the team as a manager or administrator is quite alluring. However, for healthcare to truly develop, those working in the field must be heard, listened to, appreciated, and given the opportunity to influence key choices. If not, exceptional healthcare providers will continue to leave the field, making it even more difficult to find them.
Supporting Provider Practices of the Present for a Better Future
At Veradigm, they think it's important to meet the demands of today's healthcare provider practises so they can thrive in the future. In order to support the development of independent medical practises, they work with their clients to help them adopt technologies and services. They are aware that clinics need an adaptable and extensible revenue cycle and practise management systems if they are to succeed financially.
Through more effective and efficient workflows, the Veradigm Network's robust and user-friendly array of interconnected solutions helps practises improve their financial results and reduce their administrative burden.