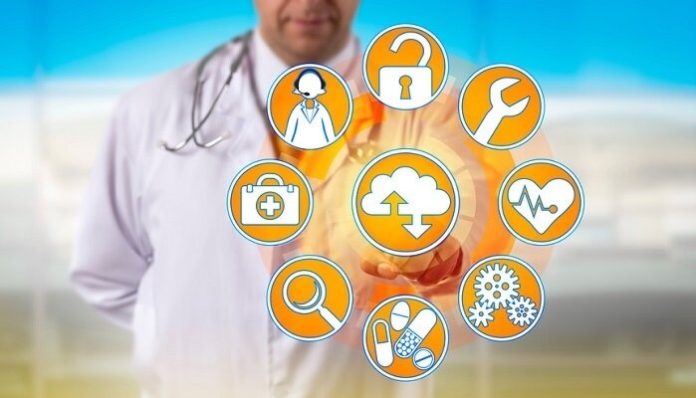 Healthcare businesses and institutions must keep up with innovation and technology to meet increasing patient demands and public health needs. Telehealth, electronic health records, advanced diagnostic equipment, and clinical research forms are some technology-related assets that healthcare organizations manage.
But these technologies are at a high risk of a security breach. Cybercriminals also target healthcare institutions for stealing sensitive information and ransomware infliction. If you own or operate a clinic, medical supply manufacturing company, hospital, or any healthcare organization, consider managed healthcare IT services to protect your data, network, and overall business.
Learn why you need managed healthcare IT services below so that you can make more intelligent decisions on how to effectively manage your IT infrastructure and operations to meet your goals.
Provide Excellent And Secure Patient Care 
A crucial aspect of patient care is fast service. Patients consider long waiting times a big turn-off. Outdated computers and inefficient workflows for gathering patient information can negatively affect the overall experience. The same holds for long waiting times in answering patient inquiries online or over the phone.
One way to provide excellent and secure patient care is through business process outsourcing (BPO). This managed healthcare IT solution can be highly beneficial for medical institutions and healthcare manufacturers. A managed service provider can give the means to enhance response and resolution times for a more positive customer experience. Learn more about BPO for healthcare at https://www.buchanan.com/bpo-healthcare/.
Promote Workforce Mobility And Flexibility 
The healthcare industry can extremely benefit from mobile technologies. Medical professionals and organizations use smartphones, tablets, and other mobile devices to communicate and collaborate quicker than relying on wired phone lines and fax machines. These capabilities improve both employee and patient satisfaction.
However, mobile technologies can pose security risks in the healthcare sector, such as data breaches and unauthorized access to critical patient data via mobile devices. Managed IT service providers can help reduce these risks through 24/7 hours of cybersecurity monitoring.
Managed IT service companies can also help healthcare organizations migrate to cloud-based platforms to benefit from ubiquitous access. More importantly, they offer a wide range of services to secure healthcare systems from unauthorized access and data breaches. For instance, Isowire Healthcare IT Services offer onsite support, strategic advisory services, and business and security-focused solutions.
Help Build Scalable Healthcare IT Infrastructure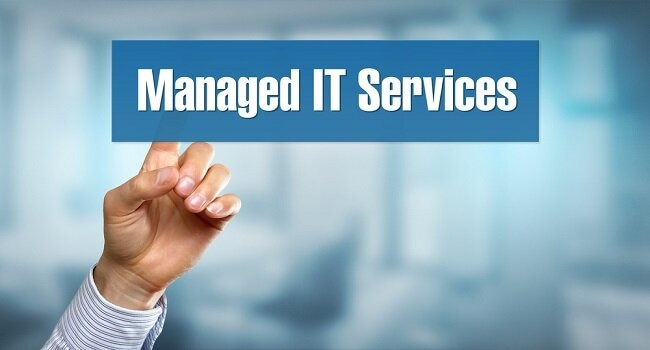 Many healthcare companies struggle to build and maintain a scalable IT infrastructure. Because of tight budgets, outdated call centers, and insufficient physical space, healthcare organizations face obstacles in deploying the latest technologies to improve patient care. In short, technology becomes stagnant and restricted. As a result, healthcare facilities take a while to undergo upgrades.
Healthcare institutions need managed IT services to ensure their IT systems are up to date and meet the increasing needs of their patients and other stakeholders. A scalable operational infrastructure improves overall operations by accommodating more patients and training more employees.
If you want to build a cloud-hosted infrastructure or IT system that grows with your practice, collaborating with a managed healthcare IT service provider is a must.
Promote Better IT Cost Control
Healthcare organizations recognize the importance of maintaining a secure IT infrastructure. But the problem is that many of them get too overwhelmed with the broad range of IT solutions available in the market. The deals can be enticing, confusing healthcare business owners with what technology to embrace.
In addition, managing IT infrastructure can be expensive. Healthcare facilities need a huge capital to maintain and upgrade hardware systems such as workstations and servers. Moreover, unscheduled downtimes can delay or halt business operations, possibly compromising data and network security.
Entrusting your IT through a managed healthcare IT service provider can help decrease infrastructure and maintenance costs. Because managed IT service companies have a 24-hour workforce and sophisticated systems in place, preventing unscheduled downtime is possible. Moreover, healthcare organizations don't have to let patients shoulder their technology expenses, providing better patient care at a more reasonable cost.
Promote Healthcare Business Compliance
Healthcare organizations can immensely benefit from managed healthcare IT services because they're able to provide proactive security. Managed healthcare IT services deploy core security services, such as identity-based security, encryption, data backup and recovery, and user access control management. Healthcare companies can thus meet and comply with industry standards and healthcare laws, such as data privacy regulations.
Conclusion
Managed IT services streamline the operations of healthcare organizations, reducing operational costs and enhancing workforce transparency. These services help healthcare facilities and institutions overcome the key challenges related to mobility, compliance, and scalability to provide the highest quality patient care possible at an affordable cost.