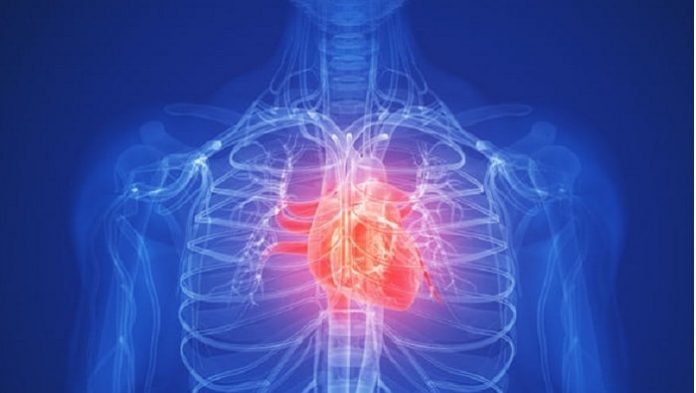 Lenox Hill Hospital's heart team is the first in the U.S. to successfully enroll a patient into the HYBRID Trial, a major national, multi-center clinical trial to determine whether a nonsurgical procedure alone, or a combination of surgery and a nonsurgical procedure is best for patients suffering from multi-vessel coronary artery disease.

While both percutaneous coronary intervention (PCI), a nonsurgical procedure which opens up the blood vessels by deploying stents via a catheter, and hybrid coronary revascularization (HCR), a technique which aims to unblock arteries through a combination of heart surgery and PCI are well-established and regularly performed, the trial aims to determine with certainty whether HCR is associated with a statistically significant reduction in major adverse outcomes affecting the heart and brain.
"Our strategy at Lenox Hill is to use a 'heart team' approach to treat complex coronary artery disease, which means treatment decisions for every patient are made in a collaborative fashion between cardiothoracic surgeons and interventional cardiologists," said Nirav C. Patel, MD, vice chairman of cardiovascular and thoracic surgery and director of robotic cardiac surgery. "As a result, our cardiac team is a national leader in hybrid coronary revascularization, a treatment approach which offers patients the best of both worlds."
The first patient in the National Heart Lung and Blood Institute sponsored trial, 70-year-old Edward Stinson of Secaucus, NJ, underwent treatment at Lenox Hill Hospital in October of this year and his condition will be followed and evaluated every six months for the next five years. As with every patient who qualifies for the trial, Mr. Stinson was an equally appropriate candidate for both procedures. The study design requires that treatment options are randomly assigned to patients and that main study team members are blinded to which procedure each patient receives to preserve the integrity of the study.
"The entire Lenox Hill cardiac team is extremely honored and excited to treat the very first patient of this important trial examining the optimal treatment method for patients with multi-vessel coronary artery disease," said Varinder P. Singh, MD, chairman of cardiovascular medicine. "We are hoping to definitively determine which method is superior in order to provide the best possible care to patients and significantly improve the length and quality of their lives."
Currently, 43 sites across the country are participating in the trial and Lenox Hill Hospital is one of only four sites in New York City. The trial investigators are hoping to expand to more than 100 centers and enroll 2,354 patients over a two year period.
Coronary artery disease, a leading cause of death worldwide, affects more than 15 million American adults. The disease develops when coronary arteries, which supply blood to the heart, become damaged through the buildup of plaque: an accumulation of fat, cholesterol, inflammatory cells and other deposits. When the plaque hardens over time, the arteries can become narrow or fully blocked, thus, restricting oxygen- and nutrient-enriched blood from entering the heart. This may lead to chest pain, arrhythmia, heart attack, heart failure and even death.
About Lenox Hill Hospital Heart & Lung
The Lenox Hill Hospital Heart & Lung, part of Lenox Hill Hospital, has a rich history as one of the nation's leaders in heart and vascular care. Our physicians have pioneered or have been the first to perform such groundbreaking procedures as minimally invasive direct coronary artery bypass (MIDCAB) surgery, robot-assisted totally closed chest beating heart double bypass operation, the first coronary stent and the first rotational atherectomy in New York City, as well as the first angiogram and the implantation of the first drug-coated stent in the United States. The Institute has some of the highest volumes in New York State in coronary and peripheral interventions, cardiovascular surgery and electrophysiology procedures. For more information or to make an appointment, please call (877) HEART-BEAT.
About Lenox Hill Hospital
Lenox Hill Hospital, a member of Northwell Health, is a 652-bed, fully accredited, acute care hospital located on Manhattan's Upper East Side with a national reputation for outstanding patient care and innovative medical and surgical treatments. US News & World Report has ranked the hospital among the nation's top 50 in Cardiology and Heart Surgery and among the top 10 hospitals in the state of New York with a total of 11 "high performing" designations for its clinical performance in Cancer, Diabetes & Endocrinology, Ear, Nose & Throat, Gastroenterology & GI Surgery, Geriatrics, Gynecology, Nephrology, Neurology & Neurosurgery, Orthopedics, Pulmonology and Urology. For more information, go to www.lenoxhillhospital.org