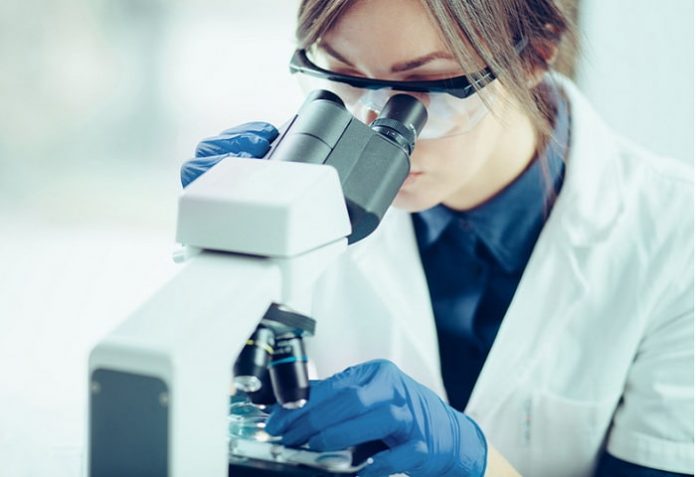 Mount Sinai researchers have identified novel therapeutic targets for metastatic melanoma, according to a study published in Molecular Cell.
The study focused on a gene called AMIGO2 and its partner, called PTK7. Scientists' understanding of AMIGO2's role in cancer has been limited until now, but the researchers discovered that AMIGO2 and PTK7 is required for melanoma cells to grow and survive.
This research also identified a path forward to develop small molecule inhibitors or antibodies against AMIGO2 and PTK7, which are both found on the melanoma cell's membrane. Targeted therapies against PTK7 have already been successfully tested in phase 1 clinical trials for solid tumors, so the groundwork has already been laid in developing similar drugs for melanoma.
"Melanoma is the most aggressive form of skin cancer, affecting more and more patients," according to the study's senior author, Emily Bernstein, PhD, Associate Professor of Oncological Sciences and Dermatology at The Tisch Cancer Institute at the Icahn School of Medicine at Mount Sinai. "While immunotherapy and targeted therapies have significantly improved the outcome for some metastatic melanoma patients, they have had success in a small subset of patients and can cause significant toxic side effects. Thus, their limitations underscore the need for new therapies, highlighting the importance of this research's discovery of novel targets."
The researchers made their discoveries by studying BET proteins, which regulate gene expression in cancer, and their regulation of AMIGO2. When melanoma is growing, the amount of AMIGO2 increases; silencing its function significantly impairs melanoma's growth. In addition, AMIGO2 regulates PTK7 function and PTK7 is also required for melanoma cell survival, so targeting AMIGO2 and PTK7 would also disrupt melanoma's growth.
This study also discovered the potential to identify additional tumor-promoting genes and other therapeutic targets in melanoma by studying other BET target genes.
Mount Sinai researchers collaborated with researchers from New York University Langone Medical Center in this study and received funding from Dermatology Foundation, Hirschl/Weill-Caulier Research Award, Melanoma Research Alliance, Harry J. Lloyd Charitable Trust, and NIH/NCI R01CA154683, R01CA155234 and R01CA163891.
About the Mount Sinai Health System
The Mount Sinai Health System is New York City's largest integrated delivery system encompassing seven hospital campuses, a leading medical school, and a vast network of ambulatory practices throughout the greater New York region. Mount Sinai's vision is to provide the safest care, the highest quality, the highest satisfaction, the best access and the best value of any health system in the nation.
The System includes approximately 7,100 primary and specialty care physicians; 10 joint-venture ambulatory surgery centers; more than 140 ambulatory practices throughout the five boroughs of New York City, Westchester, Long Island, and Florida; and 31 affiliated community health centers. Physicians are affiliated with the renowned Icahn School of Medicine at Mount Sinai, which is ranked among the highest in the nation in National Institutes of Health funding per investigator.
The Mount Sinai Hospital is ranked No. 18 on U.S. News & World Report's "Honor Roll" of top U.S. hospitals; it is one of the nation's top 20 hospitals in Cardiology/Heart Surgery, Diabetes/Endocrinology, Gastroenterology/GI Surgery, Geriatrics, Nephrology, and Neurology/Neurosurgery, and in the top 50 in four other specialties in the 2017-2018 "Best Hospitals" issue. Mount Sinai's Kravis Children's Hospital also is ranked in six out of ten pediatric specialties by U.S. News & World Report. The New York Eye and Ear Infirmary of Mount Sinai is ranked 12th nationally for Ophthalmology and 50th for Ear, Nose, and Throat, while Mount Sinai Beth Israel, Mount Sinai St. Luke's and Mount Sinai West are ranked regionally. For more information, visit http://www.mountsinai.org