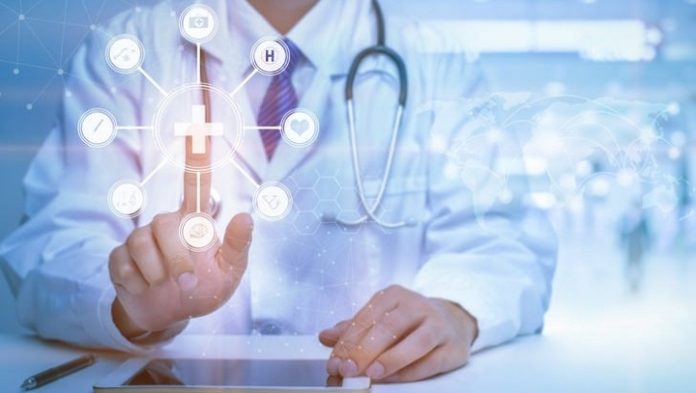 The significance of healthcare in the times we are living in cannot go unnoticed. In fact, healthcare has always been at the top of the agenda for every nation, its government, and the citizens who live there.The transformation that the industry is going through, more so during this modern-era pandemic, is all due to the research, which is an outcome of lots of money being poured in just to understand human health better and also develop ideal methods that could prevent and cure illness of all kinds, and that too, in the nick of time. Keeping the upgrades in mind, here is a list of five healthcare horizons to watch out for this year.

Genetic Mutations: Way To Go
It doesn't come as a surprise when we say that genetic mutations are on everyone's agenda these days. This comes at a time when the Omicron variant has already proven to be a barrier to progress in the world's battle against the pandemic.The fact is that when the disease spreads, the genetic coding errors in it cause changes in its behaviour, leading to new and prominent variants cropping up. This year will undoubtedly mark the time when we see proper advances made in ascertaining genetic mutations with the hope that we will be able to react swiftly and to the point whenever changes take place in infectious diseases of any kind.
This research will also help with a better understanding of the changes that are taking place at a cellular level within the human body. Our past doesn't have too much to talk about when it comes to research of this kind, as it has always paved a road that is time-consuming, intensive, and difficult, and expensive too, if not impossible for that matter. The mutations take place within the DNA strands, and with the R & D done in its sequencing, researchers can analyse them, thereby making research more effective.
We are all aware that mutations do take place and are a pretty common occurrence when the body ages. That said, some mutations lead to cancer popping up, and it is still to be ascertained as to why they end up that way. Learning more about genetic mutations will no longer be a distant possibility in 2022, thanks to a precise roadmap of DNA analysis.The genetic editing tool is also one absolute way of looking at things, which allows the researchers to make edits in the DNA. Gene editing might not come to the limelight in 2022, yet big breakthroughs are expected in this regard.
The Robotics & AI Assistance
The human race sees innumerable surgeries being done every day, right from the heart to the brain and even those minor ones. Eventually, it is the skill of the surgeon that matters the most in determining the success of a surgery. Although the world is packed with qualified and skilled surgeons, there is always a limit to how quick they can be. Besides, factors such as sleep deprivation can lead to errors that can be potentially fatal. It is robotic assisted surgery that is growing in popularity across the surgery segments due to its precision and accuracy that leads to better outcomes in totality.
As of today, da Vinci surgical systems have been of assistance in more than 6 million surgeries. The process doesn't replace the expertise of a surgeon, but in a way, empowers them to administer delicate surgeries with safety of the highest order.
Although AI-based and robotics-assisted operations are a rarity, the advances that have been made in technology make them more efficient and attractive for the patient as well as the surgeon community.
Last year, the FDA approved certain robotic surgical designs that can adapt to the surgeon's preferences and make them more intuitive. Surgeries based on this technology can be expected in 2022, paving the way for more players to follow.
Alzheimer's-Is The Solution Knocking..?
Diseases that attack the mind are the worst. Alzheimer's is one such occurrence that still doesn't have a cure. It is a state where people lose memories, with other significant developments on the mind also, making it a worrying subject which lacks clarity.
No wonder researchers and practitioners have been running around trying to get a cure for it since eternity. That said, 2022 will indeed be the time when promising treatments begin, with many drug companies consistently working towards developing new drugs that may provide the much longed for cure. Interestingly, although there has been a significant portion of controversy which has engulfed a drug approved by the FDA last year, that doesn't bog the researchers down in their commitment to finding an effective medication for Alzheimer's. There might be, however, a strong chance that the new drug may not yield the wanted results in 2022, but it will indeed be a boon to researchers to step up their research for a quick and likely cure. There is another treatment that is making inroads into finding the root cause of Alzheimer's where a molecule is used to identify the signs of the disease that are in the brain and also treat it by binding them. It is well to be noted that this treatment has already surpassed phase 1 and, in all likelihood, will finish phase 2 in 2022.
Trap The Opioid Epidemic
Overdose deaths in the US have been on the rise since the time synthetic opioid fentanyl started super spreading. The current levels have already witnessed surge and in 2022 one can see several discussions taking place which could lead to saving lives by reducing illegal usage of drugs. The department of health in the US has already started offering suggestions on how to get rid of this drug abuse as far as communities are concerned, and hence help people get back to what they should be doing, working. The plan laid down by the department is both based on research and practical.
Improving treatment access can lay the foundation to a great extent.
Increase knowledge concerning the opioid epidemic by conducting surveillance of public health.
Giving more thrust to marketing overdose-reducing drugs.
Development of techniques that take into account pain management
Adding more research in the existing gamut
2022, in all elements, will see communities, both medical and social work, tackle the problem in an effective and streamlined manner, thereby keeping a check on unacceptable numbers of overdose deaths that are pretty high.
Realistic Customised Sensitive Care
Today, around the globe, there are extremely diverse nations that exist with no or less homogeneity at all times. We all want excellent healthcare and to be treated with dignity, regardless of race, age, or other demographics. Having said that, stereotyping in the gamut of nursing still exists in the age that we are in and can go on to affect a prospective patient's well-being to no end.
To put it fair and square, trust is what one expects from a healthcare setting. Patients need to have that high level of confidence in the doctors and nurses treating them. It is also highly unlikely for them to follow any advice or guidance from their doctors if that pillar of trust isn't there in the first place.
This year, expectations are that there will be a rising trend when it comes to elevating cultural competence in the healthcare universe. Cultural competence reflects on taking time to gauge and gather background information about patients while treating them. Nurses and doctors will have to overcome their biases in order to provide quality care to patients, regardless of their cultural backgrounds or sides.
The trend of personalised healthcare due to this practise is bound to bloat the experience of patients to another level. The cultural push for patient care happens to be patient-centric, and tweaks need to be made by professionals to suite patient needs. This step itself will help patients feel respected throughout the process of treatment, thus resulting in appreciable and desired outcomes.