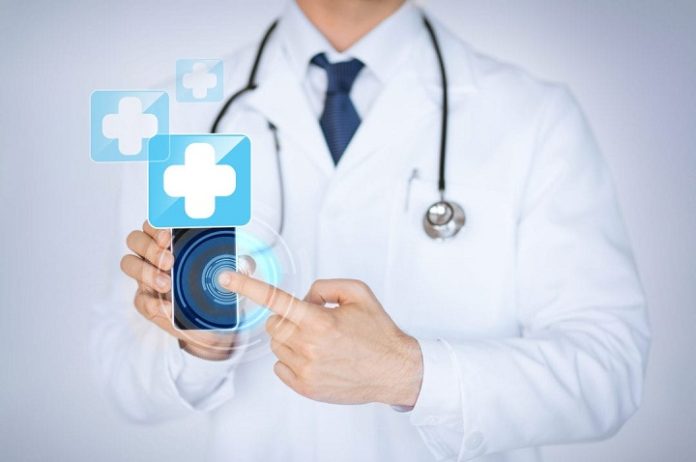 Developing an online appointment app or a web platform, in such a scenario, is undoubtedly the best option for your clinic. Many consumers now consider a doctor-on-demand app to be necessary for any healthcare provider, whether they are receiving care in a hospital, clinic, or private practice.
It sends a strong signal that you are on the leading edge of the medical business if you have a medication app as part of what you can offer patients. In this field, medtech advances have become essential.
So, let's talk about why it's important and how to make your own healthcare appointment scheduling app.
Custom apps are less expensive than you would believe, and they can provide substantial benefits over off-the-shelf solutions, particularly in the areas of business process management and digital transformation.
Here are the benefits of custom application development. 
1. Automate time-consuming activities
The custom healthcare software combines the many processes that the healthcare sector uses every day. Finance, human resources, inventory, OPD, and other basic and complicated operations may all be synchronized in one location using custom software.
2. Make co-operation easier
Since, off-the-shelf software seems to have been critical in the development of the healthcare sector, which has lately been thrown into disarray due to changes in the industry's needs. In terms of procedures, patient care, operational areas, technology, methods, and approaches, medical institutions vary. 
Off-the-shelf software can hardly keep up with these ever-changing requirements. Custom-made healthcare software includes all the features that may help these companies not only overcome these gaps but also improve their digital automation.
3. High-Quality Patient Care
Digital transformation and innovation have the potential to revolutionize the healthcare sector by allowing for more efficient operations management and improved diagnostics at the same time.
Long lines at hospitals cause the consultation procedure to be delayed. It is one of the most common sources of discomfort for patients. This issue can be addressed to a great degree with the introduction of online scheduling software development. 
4. Safety and security
To give the best data protection to email service providers, every cloud,  chatbot, search engine, website, and application needs to be HIPAA compliant. Every day, the healthcare industry produces a tremendous amount of data and is highly customer-focused. 
When this happens, data security becomes a top priority. HIPAA compliant cloud storage of sensitive patient information assists in the protection of a patient's information against malicious attacks or security breaches 
5. Make the most of your technology investment
EHRs/EMRs save the information of many patients in a secure HIPAA-compliant cloud environment. This lowers operational expenses and, as a result, improves the return on investment (ROI) of any healthcare institution. 
Such custom software is ideally suited for huge company development and is simple to modify. Healthcare businesses may achieve long-term sustainability by having a scalable solution developed by working with a vendor that specializes in healthcare software development. This also allows for simple operation, easy maintenance, and efficient labor procedures.
Reasons for creating an appointment scheduling app for your business
According to a recent study, 43 percent of patients prefer to schedule appointments online, and 57 percent of customers look for new healthcare providers online. Furthermore, online booking systems are said to promote patients to maintain appointments by 72 percent of patients and 60 percent of healthcare professionals.
As a result, the ability to schedule a healthcare appointment online is critical when deciding on medical services. It works like this: if you have the option of booking healthcare appointment scheduling online, you know you'll receive the finest of contemporary treatment. 
Both patients and physicians want to feel as though they're making the most of technology advances by automating and maximizing their time.
So, now you know what a healthcare app is, what the major choices are, and why you should start thinking about adopting it. But first, let's look at why the basic option of booking a doctor online may have a little effect on your medical practice.
Here are the reasons for custom developing an appointment scheduling app for your healthcare practice.
More accessible healthcare
A medical appointment scheduling app may also assist patients and physicians feel more at ease in situations that are quickly becoming more frequent, such as the introduction of medical video conferencing software. 
Patients who are unable to move, for example, may consult with their doctor from home if they have the app and a smartphone or tablet.
Patients may also benefit from the incorporation of a bespoke support platform. They generally enjoy being able to pay their bills online rather than having to contact a doctor's office with their credit card information or mail a check. 
It translates to a better return on investment (ROI) for the hospital, clinic, or whatever other medical institution is involved.
Saving money on the Doctor-on-Demand Platform
When contemplating how a healthcare appointment scheduling app might assist you, cost-cutting may be the first thing that comes to mind. This is true for patients as well as medical institutions.
The typical patient visit earns $100-$150 for primary care practitioners. Each week, if two of the ten-time slots remain vacant, the loss is $1,000. 
Revenue becomes uncertain when combined with a 23-34 percent no-show rate, according to the American Journal of Medicine. As a result, many scheduled consultations are canceled due to the patient and are not replaced by another appointment.
When clinics and hospitals have online scheduling software in place, they may save money by using a doctor booking app. This allows them to better manage consultations. They can keep track of cancellations so that physicians have a greater chance to see one of their other clients if someone cancels a last-minute appointment. 
As a result, this kind of medical software may help doctors manage their workload and prevent wasted time slots, which can save money.
Furthermore, 34.3 percent of appointments made via online platforms were made while the business was closed when no one would have been available to take a call.
Offline & Online Medical Practices Expanded
Healthcare appointment scheduling app development is common, which implies that medical practices have the time and resources to grow and flourish. This kind of software may allow physicians to see more patients and gain more experience. 
According to the Deloitte study, a mobile doctor booking system enables two additional patients to be seen each day. As a consequence, the provider's revenues rise as job efficiency improves and physicians' experience grows.
Final thoughts
Custom application development has many advantages. And, as internal systems get more sophisticated and businesses become more specialized, customization is becoming the rule rather than the exception.
However, "custom" does not always imply "expensive." You can get a lot of customization advantages without spending a lot of money if you use current software and customize it using bolt-on solutions.
It's difficult to overlook bespoke application development when it comes to getting the most out of your software.