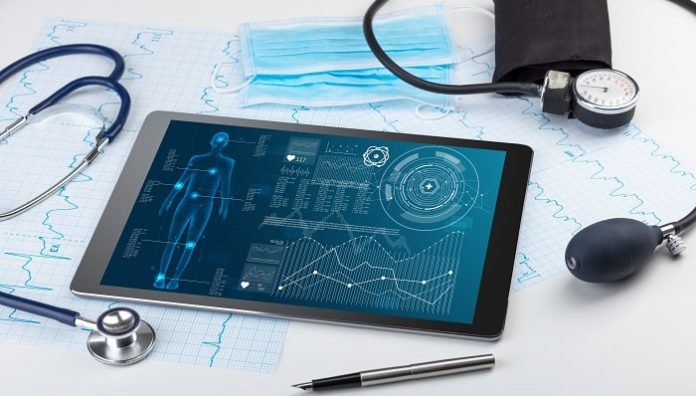 It has been projected that the market value of healthcare software will reach almost USD$29.9 billion by the year 2023. This is not surprising since technology has already been observed, impacting nearly every aspect of human lives.
With the continuous evolution of the healthcare industry, healthcare providers and organizations are left with no choice but to adapt to the changes to improve their productivity and efficiency using the right tools and processes.
It's important to remember that no two healthcare providers have identical needs and requirements. This is where custom healthcare software solutions come in. Custom-made healthcare software is beneficial when maximizing your allotted tech budget, it's advisable to research online for options regarding healthcare software, you can also check Ideas2IT's custom healthcare software development to get an idea of what you need.
But, before you start choosing a healthcare software developer, here are 5 things to know about healthcare software development.
Main Function Of Software
In creating software, it's best to identify the end goal of your product. Determine the primary function of the software first. Will it be a robust, patient-focused application to be used for outpatient care with teleconsult features? Or, will this software be used by hospitals for medical staff management or electronic health records (EHRs).
It's crucial to identify the main goal and how your target users will benefit from the software, keep in mind that you're creating it so you can plan out early on how much you'll need to either incorporate it into an existing IT infrastructure or to anticipate any integrations you'll need in the future.
Knowing exactly what you need and want will make it easy to pitch this idea to stakeholders and make the software developer's job easier.
User Experience Is Crucial
Before anything is put into code, it's essential to know the target audience. This step is crucial to the success of the healthcare software as it will determine its usability and sustainability. Here is the necessary user information you should get:
Demographics: this includes the gender, age, education, nationality, and economic status of your target users.
Psychographics: includes the identification of persistent health needs of target users.
Location: includes their time zones and language, especially if the software is made globally available
Unit System: the measuring standards and currency they use.
Healthcare Protection Standards: rules, regulations, certifications, or permits needed to show compliance and accreditation.
Determine early on who will be tagged as administrator or power-users. This will be helpful in designing the User Interface (UI/) and User Experience (UX) of the software.
User-Friendly UI/UX Must Be Top Of Mind
Now that you've collected pertinent data about your users utilize these by creating UI/UX that is appropriate for your target market. Remember that the software's interface and ease of use are essential as its intended function. An effective and sustainable healthcare software must also be easy for differently-abled users to navigate. An excellently designed health care software should be keen on the type of font, icons, and colors used in their UI.
Keep in mind that not all users will be tech-savvy enough or have the time to learn how to use this software. For a higher user adoption rate, it's crucial to create an interface that is easy to navigate and foolproof, so data is protected from accidental revisions and deletions by the wrong users.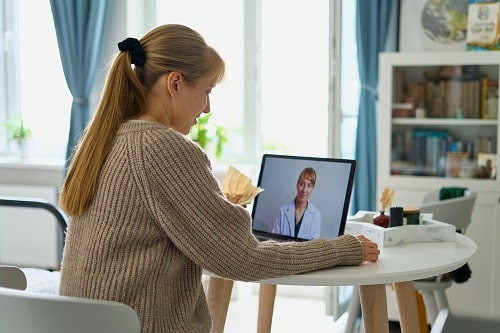 Help Users Master The Software
Investing in the creation and implementation of software isn't cheap. To avoid this software from going to waste, make sure you provide sufficient support to your users, by creating easy-to-follow user manuals, hands-on training, and on-demand resources and tutorials.
For your users to maximize this piece of software, it will mean finding ways to help them master how to use your software until it becomes second nature to them before and during iterations. Guiding users throughout the process ensures that this software integrates seamlessly into their usual workflow.
Advanced Information Security Practices And Compliance Should Be In Place
One of the most vital things you have to remember is how to secure the privacy and data of your software users. Regardless of how data will be collected and stored, keeping these records safe from malicious entities is paramount. These may contain test results, medical history, prescriptions, and other highly confidential data.
In this day and age, one must always be up to date with local and international standards that govern data privacy, especially when processing and storing highly sensitive information.
Conclusion
Customized healthcare software is useful in many ways, whether it's an appointment scheduling app or an app that integrates all the services of a healthcare organization. It'll all be beneficial in automating time-consuming tasks that usually are the cause of inefficiency and decrease in productivity of its users. Incorporating technology will definitely help improve processes and systems, which will result in a higher quality of service output from healthcare providers like doctors, nurses, and the like.