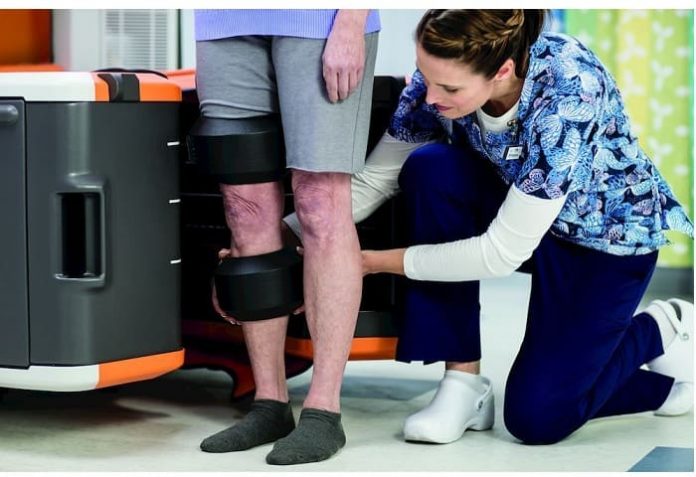 Carestream Health will demonstrate new optional advanced metal artifact reduction software for its CARESTREAM OnSight 3D Extremity System (video) at the Radiological Society of North America tradeshow (Booth #6713). Carestream's OnSight 3D Extremity system captures high-quality, low-dose 3D extremity exams. The company's new metal artifact reduction software is pending FDA 510(k) Clearance.
"Carestream's second generation of software takes our state-of-the-art original metal reduction software to a new level. It provides enhanced flexibility depending on the metal content present and reduces the visual distortion caused by screws, implants, rods and other metal objects to create improved visibility and diagnostic confidence," said Helen Titus, Carestream's Worldwide Marketing Director for Ultrasound & CT.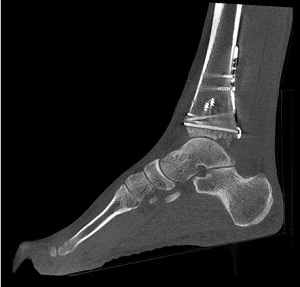 The optional software makes it easier for radiologists and orthopaedic surgeons to accurately diagnose a patient's condition and develop treatment plans. Image processing can be adjusted and optimized according to the amount of metal present.
The software uses information from the original scan to eliminate the need for additional imaging studies, which reduces costs and lowers radiation exposure for patients.
An intuitive touch screen interface allows technologists to adjust for either moderate or complex metal content. The metal artifact reduction software can be activated prior to the scan or it can be applied after the original reconstruction is complete. Both the original and corrected images are always available to view and compare.
The OnSight 3D Extremity System also assists surgeons in detecting occult and non-union bone fractures. Unlike traditional CT systems, this cone beam CT system has a large-area detector that captures a 3D image of the extremity in a single rotation, which takes only 25 seconds. A patient simply places the injured extremity into a donut-shaped opening in the system. Since the patient's head and body are not confined, patients do not experience the claustrophobia that often occurs with traditional CT systems. Dose is significantly reduced because only the affected body part is imaged.
The compact extremity system can be installed in an exam room and plugs into a standard wall outlet.
Carestream is shipping its OnSight 3D Extremity System in the United States, Europe and other countries.