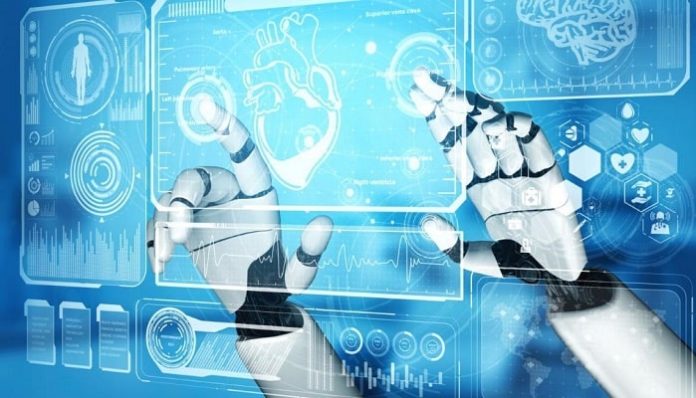 Over the past decade, demands on hospital staff have dramatically increased. Factors such as an aging population, a rise in inpatient acuity, a global pandemic, and unprecedented levels of burnout are presenting extraordinary challenges to those in the field. Consequently, an alarming shortage of healthcare workers has emerged, and it is only expected to worsen. In fact, a study by McKinsey & Company projects a gap of over 200,000 nursing positions by 2025. The problem is evident, and there has never been a more critical time to find innovative ways to support these essential workers.
As a result, hospital executives are increasingly focusing on the role of technology in healthcare settings. Although technological innovation, including AI, is not new to healthcare, previous solutions were not designed with end-users in mind. Furthermore, these solutions had narrow scopes and failed to gain trust and buy-in from clinical staff. However, it is time to reconsider AI and adopt a new approach.
The next generation of AI solutions for hospitals needs to shift from attempting to "power" hospitals to understanding how to "empower" them by supporting clinical staff. To achieve this, two primary additions are necessary:
Move beyond analyzing existing data to providing previously unavailable information on patient conditions, particularly when staff cannot be present.
Integrate AI with virtual care workflows that seamlessly combine "Human + AI" to deliver the right answers for the appropriate care team members.
AI as the Ever-Improving Sensor
AI capabilities have advanced significantly, with solutions now able to monitor patients in a manner akin to how a person would see them. This area of artificial intelligence utilizes computer vision, enabling computers to see what is happening and make observations similar to those of humans.
Computer vision can be used in hospital settings to identify who is in a patient's room; how the patient is moving; whether they are restless in the middle of the night or lethargic in the afternoon; assess light and sound levels in the room; and much more. Once the AI has collected this data, it can see patterns in simple and complex ways and communicate this with trained staff. Unlike earlier AI solutions, computer vision is not reliant on making judgment calls to be useful; rather it is observing and presenting information to those who can.
AI as the assistant to virtual sitters, nurses and doctors
AI can prompt nurses, doctors and other healthcare personnel on where their judgment is needed – like blind spot detection in a car. This form of AI can be instrumental in alleviating healthcare staff challenges by providing support and assistance in familiar ways. Yet today, these are the scarcest resources in the hospital. There is tremendous competition for their time with every patient. Furthermore, today AI is missing both information and knowledge available to humans involved in care.
The true power of AI integration in hospitals will be realized when virtual staff members collaborate with the technology. Guided by AI, these virtual staff members can quickly assess all patients, prompting investigations or decisions based on previously known patterns. For instance, they may notice through computer vision data that a patient is moving much less in the middle of the day and hypothesize that they had a rare reaction to a medication change. These virtual staff members could then share their concerns with bedside colleagues or proactively order additional labs or follow established hospital care plan protocols. This human + AI integration minimizes the impact of change on the bedside team while providing the much-needed assistance they desperately require through the familiar 'interface' of another clinical team member.
Final Thoughts
Hospitals cannot continue to operate as they currently do, nor can they assume that the fully ambient hospital of the future—complete with evidence and a justifiable ROI—will be readily available from any vendor or solution soon. As staffing shortages intensify daily, hospital decision-makers must adopt a new, pragmatic approach to incorporating technology before it's too late. The combination of computer vision and AI, supported by virtual inpatient teams, offers a cost-effective way to alleviate some of the immense pressures facing frontline care teams in hospitals today. Ultimately, embracing this innovative approach to AI implementation will not only revolutionize the way clinical staff navigate their daily challenges, but also pave the way for a new era of healthcare that prioritizes both staff well-being and exceptional patient care.