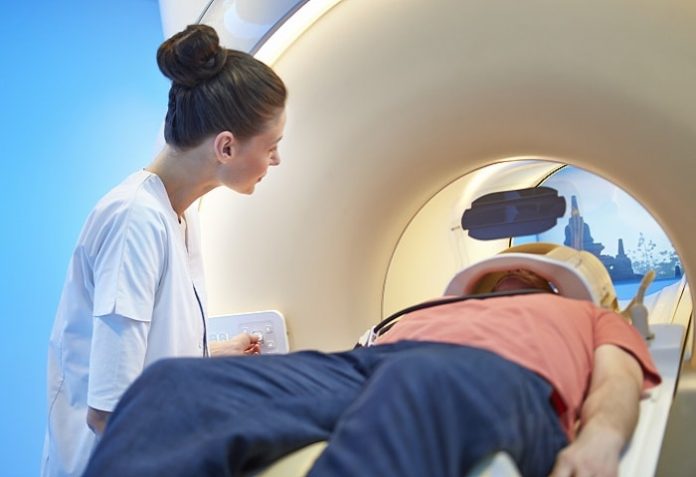 Royal Philips , a global leader in health technology announced the latest installation of its Ambient Experience in-bore Connect solution for MR at Lahey Medical Center, Peabody in Massachusetts (US). Now supporting patients and staff at the medical center, it also represents a 250th installation milestone in the growing global adoption of this innovative solution, which aims to help reduce patient stress and improve MR imaging outcomes.
Soothing, immersive, personalized experience
Philips' Ambient Experience in-bore Connect solution provides patients with a soothing, immersive, personalized multi-media experience as they enter the bore of the MR scanner. When entering the scanning room, they are immediately engaged in the procedure by being given control over selection of the MR Ambient Experience theme. Coupled with clear instructions about what to do and what to expect during the scan, this in-bore experience supports patients who experience feelings of stress, and helps hospital staff improve workflows and reduce the number of rescans*.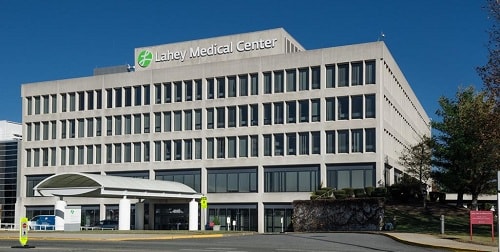 Our team is now able to work smarter, faster and more efficiently,"said Christoph Wald, MD, PhD, MBA, FACR, Chairman, Department of Radiology at Lahey Hospital & Medical Center. "As a result, our patients are more comfortable and our technologists and radiologists can focus on delivering confident diagnoses.
Patients can feel stress, nervousness and anxiety when entering the bore of an MR scanner, especially when doing so head-first. By obscuring the internal surface of the scanner bore from the patient's view and replacing it with soothing video images, the system helps patients deal with these feelings. The video can be themed according to patient choice (e.g. landscapes, seascapes, underwater marinescapes) and is accompanied by soothing head-phone delivered audio.
Many patients also find it challenging to know what to do during their scan, such as holding their breath and staying perfectly still when needed. To help them, the Philips system overlays the video with audio-visual prompts, so that patients know what they need to do and how long they need to do it, while a progress bar lets them know how the scan is progressing. Enhancing patient compliance reduces the need for radiology technician intervention and helps to support maximum scan quality.
Our Ambient Experience in-bore Connect solution is aimed at helping patients and staff to get the quality images they need," said Werner Satter, General Manager Healthcare Experience Solutions at Philips. "The global adoption of our solutions to improve the patient experience showcases how the combination of a patient-centric approach, technology and design can work together to help improve imaging outcomes.
A study at Herlev Gentofte University Hospital in Denmark shows that the Ambient Experience in-bore Connect solution helped them reduce the number of rescans. The Herlev Gentofte University Hospital compared the number of interrupted examinations before and after installation of the Ambient Experience in-bore Connect solution with other scanners in the facility. The data shows their yearly average number of rescans decreased by 70%*. The same study showed that 84% of their patients felt more calm.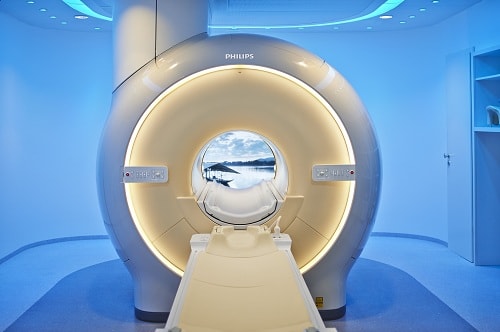 Further evidence of the benefits of enhancing the patient experience during imaging procedures was recently published in the Philips 'Patient Experience in Imaging Study' – a survey of 603 patients in the US and Germany about their satisfaction, expectations, preferences and unmet needs with diagnostic imaging procedures over the previous year. While most patients expressed feelings of being well taken care of, respected, and informed about their imaging procedures, many also cited feelings of nervousness, uncertainty and powerlessness during the procedure. In general, patients viewed safety and well-being throughout the imaging process as important, and valued speed and comfort during the procedure itself. Philips is designing its innovations with these patients' needs in mind.
Ambient Experience
The Ambient Experience in-bore Connect solution is part of the company's larger portfolio of Ambient Experience solutions. In the past decade, more than 1,250 Ambient Experience solutions have been installed in radiology departments, emergency departments and treatment rooms in more than 50 countries.
To learn more about how Philips is bringing together people, data and technology to power the ongoing evolution of radiology, visit booth #6735 at the Radiological Society of North America (RSNA) Annual Meeting, taking place Nov. 26 – Dec. 1, in Chicago, Ill., where Philips' Ambient Experience in-bore Connect for MR will be on display. For more information on Philips' full suite of integrated imaging systems, devices, informatics and services at #RSNA17, and for live updates from the event, follow @PhilipsLiveFrom or visit www.philips.com/rsna.
* At Herlev Gentofte University Hospital in Denmark. Compared to the average of the other 5 Philips MR scanners without Ambient Experience and In-bore Connect. Results from case studies are not predictive of results in other cases. Results in other cases may vary.
For further information, please contact:
Joost Maltha
Philips Group Press Office
Tel: +31 6 10 55 8116
E-mail: joost.maltha@philips.com
Kathy O'Reilly
Philips Group Press Office
Tel: +1 978 221 8919
E-mail: Kathy.oreilly@philips.com
About Royal Philips
Royal Philips is a leading health technology company focused on improving people's health and enabling better outcomes across the health continuum from healthy living and prevention, to diagnosis, treatment and home care. Philips leverages advanced technology and deep clinical and consumer insights to deliver integrated solutions. Headquartered in the Netherlands, the company is a leader in diagnostic imaging, image-guided therapy, patient monitoring and health informatics, as well as in consumer health and home care. Philips' health technology portfolio generated 2016 sales of EUR 17.4 billion and employs approximately 73,000 employees with sales and services in more than 100 countries. News about Philips can be found at www.philips.com/newscenter.