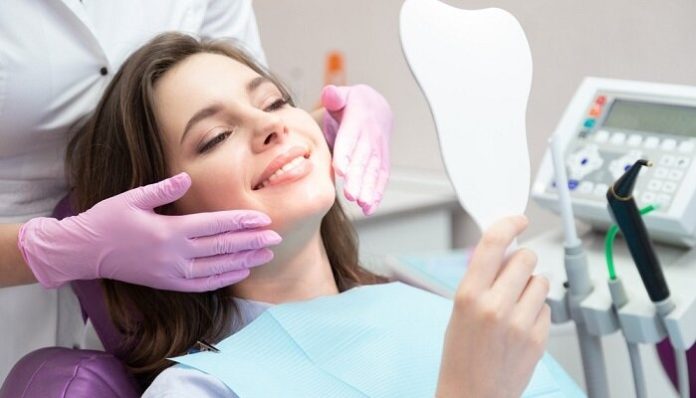 Smiling proudly and confidently doesn't come naturally to everyone. If you feel uncomfortable with how your teeth look, you can be shy to wear that desired smile. Enamel quality, crookedness, stains, and tooth shape affect how you feel about your smile. Fortunately, you can find solutions to these problems. A feasible treatment option for these conditions is cosmetic dentistry, which focuses on improving aesthetics.
However, cosmetic dentistry can also benefit your teeth and overall oral health. But with the many cosmetic treatment options available nowadays, from tooth whitening to veneers to aligning, the possibilities of enhancing your smile are plenty, and you can be lost for choice. This article delves into typical cosmetic dentistry treatment options and the related side effects.
Who Can Benefit From Cosmetic Dentistry?
Cosmetic dentistry is an option if you struggle with the following:
Cracked or chipped tooth
Gaps or spaces between your teeth
Misaligned teeth
Stained and discolored teeth
Mis-shaped teeth
If you're experiencing these common teeth issues, you can always consult your nearest dental clinic to avail of their services. Regardless if the patient is a child, a young adult, or a senior, many oral treatments available are available for them.
What Are Some Treatment Options For Cosmetic Dentistry?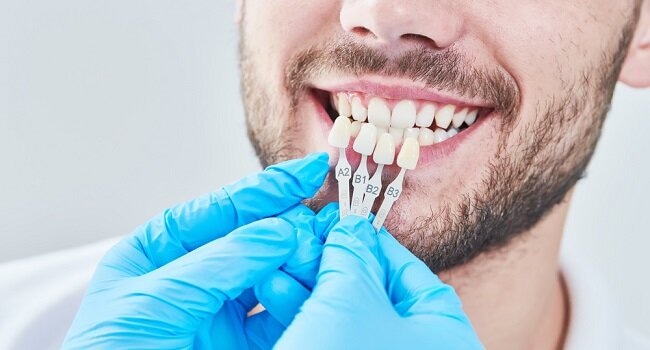 Cosmetic dentistry offers a broad range of dental care services, as outlined below:
Teeth Whitening
Teeth whitening is one of the most popular cosmetic dental procedures used in the world today. The dentists will apply whitening material containing highly concentrated hydrogen peroxide onto the teeth' surface to lighten the color of the enamel. After that, laser light is radiated on your teeth to help quicken the bleaching process and turn discolored teeth into pearly white. Most patient appointments may typically last from 30 to 60 minutes.
In addition, there's a special kind of whitening, particularly for teeth discolored after a root canal process. It involves placing bleach within the tooth during the procedure. There are several types of teeth whitening products, and you can discuss first with your doctor which option is the best fit for you.
On the other hand, tooth whitening isn't permanent, and you may have to redo the procedures after a while. Also, it may usually cause tooth sensitivity and gum irritation if the gel overflows for a while. Consider some expert tips on whitening your teeth naturally to reduce the frequency of hospital visits for whitening procedures.
Dental Veneers
Veneers are considered among the quickest ways to enhance your smile. These are thin white covers made of porcelain that are placed over your existing teeth and used to cover distortions such as crowding, cracks, or chipping. They're attached to a unique adhesive for dental procedures known as oral bonding.
The veneer is custom-made for your teeth or the few you've selected to match the shape and color of your teeth. If you take good care of them, veneers can last up to 10 to 20 years, after which you can remove and install new ones.
However, on the negative side, veneers can stain tooth margins or chips and may need replacing. The procedure can also be irreversible because once the doctor cuts the enamel for the veneers to fit perfectly, you may always need veneers in the future.
Dental Crowns
Dental crowns are ceramic or metal cases placed on the entire tooth. It changes the color and shape of the tooth and safeguards it supposing it was weakened due to tooth decay or huge fillings.
The dentist removes a thin tooth layer to create space to fit the crown. It is then taken to the lab for examination, and a later appointment is needed to cement the crown. Meanwhile, you'll be provided with a crown. The entire procedure takes a couple of weeks with follow-ups. Furthermore, they're durable and can last up to 15 years.
There can also be risks if the tooth chips or breaks, which might need replacement. Again, in some cases, when removing the thin layer of the tooth, the cutting tool can get near the pulp (nerves), requiring treatment later, such as a root canal.
Dental Bridges
Dental bridges, also known as pontics, are false tooth that substitutes a lost tooth or missing tooth. It consists of different materials, such as gold, alloys, or porcelain, that cement the tooth on either side of the gap. It's a permanent or fixed device. You can detach it without the help of your dentist.
It is strong and functions as any other natural tooth. In most cases, you may want to bridge the front tooth with porcelain because it naturally matches the color of your teeth.
Risks and potential complications of a dental bridge may include allergic reactions to the substances used in the false tooth or crown. Sensitivity to heat and cold in the crowned teeth might also be a problem.
Invisalign
Invisalign is a form of teeth straightening for crooked teeth. It's a more advanced and safer option than wires and brackets, which may sometimes be painful and require frequent tightening. Invisalign are clear aligners made of plastic that are quickly removable when you want to eat or clean.
After the doctor has examined your teeth and created a treatment plan, clear aligners are modified to fit your teeth perfectly. The procedure is pretty quick, shortening trips to the dentist.
Aligners, if worn over an extended time, may severely affect the health of your gums, resulting in problems like gingivitis or periodontitis. Furthermore, aligners may weaken teeth, which may cause slow absorption of the dental roots over time.
Dental Bonding
Dental or tooth bonding involves your dentist applying a tooth-colored resin material to the affected teeth to change their shape, size, or color using a bonding agent.
It's an excellent treatment option for chipped or cracked teeth and small gaps between teeth. Tooth bonding is one of the most effective methods used by cosmetic dentists to make improvements to your smile.
Depending on how often you need to replace your dental bonding, porcelain veneers are the best choice for you to begin with, although veneers don't need to be frequently replaced if you invest in high-quality ones.
Dental Implants
Dental implant surgery replaces a missing tooth or teeth without damaging adjacent teeth. A dental implant contains two parts: a screw made of titanium that blends with your jaw bone and a porcelain tooth that matches the screw.
Over time, your jawbone will grow around the implant, and in the end, the new tooth will appear as natural as the rest of your teeth. After that, you'll have an abutment placed.
However, it might be challenging to clean around an implant, and you may often need to remove them for thorough cleaning. Furthermore, it can be challenging to treat in case of gum infection, and the implant needs to be removed if the condition is severe. At this point, the area will not be suitable if you want an implant in the future.
Typical Side Effects Of Cosmetic Dentistry
Cosmetic dentists are trained to conduct these procedures professionally. However, the patient might experience some mild side effects. They include:
Tooth Sensitivity
Bleeding gums
Irritation and inflammation in the area.
Headache
Slight toothache and jaw pain
Most of these should be mild. But if they seem severe and intolerable, causing a lot of pain, seek medical advice at once. Doing so will help you avoid complications.
What Are The Benefits Of Cosmetic Dentistry?
Cosmetic dentistry is more than just the appearance of perfect teeth. Besides improving your smile, below are more benefits of cosmetic dentistry:
It prevents dental damage, providing safety for your teeth.
It improves self-confidence. Once you undergo cosmetic dentistry, look in the mirror and admire your new smile. Such self-confidence positively transforms your entire being.
It boosts your physical appearance. A more youthful appearance is one of the first changes you'll notice.
Cosmetic dentistry brings about oral health improvement by stopping tooth decay. It also motivates you to care for your teeth, preventing health hazards.
The cosmetic dentistry procedure is not costly, and you can easily acquire that smile you've always desired without spending too much money.
Short recovery time is another positive bit of cosmetic dentistry. You can recover fully after one or two days of soreness.
These are only among the many benefits of cosmetic dentistry. So, if you have dental issues that endanger your oral health and decrease your confidence, cosmetic dentistry is the way to go.
Conclusion
You'd want to feel confident in your smile, but some dental problems may deny you the privilege. Cosmetic dentistry is a feasible solution in such a case. There's a wide range of treatment options, and your oral health determines the specific suitable treatment. For that reason, before you start any cosmetic dental procedures, you must see a dentist to check your whole mouth thoroughly. They'll recommend a suitable treatment option and refer you to a relevant specialist. Make sure to follow your doctor's guidance for the best outcome.