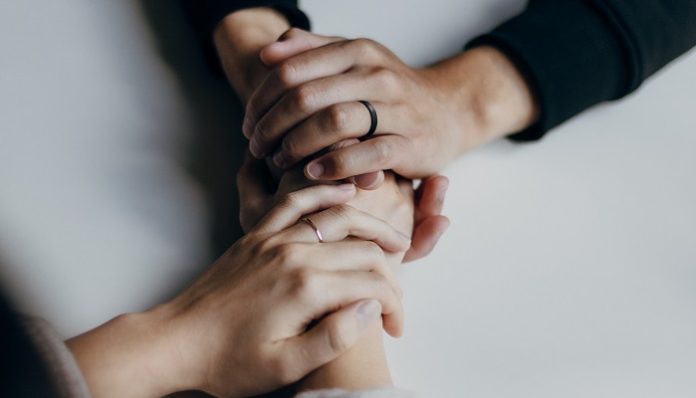 Have you or someone close to you become addicted to drugs or alcohol? If so, the journey towards recovery can be daunting. Selecting an addiction treatment center is a crucial part of that process and requires careful consideration. Finding the right facility for your individual needs can make all the difference in ultimately achieving lasting sobriety.
In this blog post, we will go over how to choose an addiction treatment program by providing steps on what to do before making a decision and what factors to consider when selecting one. Knowing these things will help guide you towards setting yourself up for success in recovery!
Identify your needs and goals for addiction treatment
Deciding to seek addiction treatment can be a difficult step, but identifying your needs and goals for treatment is just as important. Understanding what you hope to achieve from treatment can help you stay focused and motivated throughout the process. Take some time to reflect on what aspects of your life have been impacted by addiction, and what changes you would like to make. Maybe you want to repair relationships with loved ones, achieve sobriety, or improve your mental and physical health.
Whatever your goals, remember that the journey towards recovery is unique for everyone, and there is no "right" way to go about it. By taking the time to assess your needs and set achievable goals for yourself, you're already on your way towards a healthier and happier future. With the help of drug and alcohol rehab programs, you can achieve long-term recovery and build a fulfilling life. Plus, knowing what you want from treatment can help you choose the right program that aligns with your goals.
Research different addiction treatment centers and programs
With so many addiction treatment centers and programs available, it can be overwhelming to find the best one that suits your unique needs. Take your time and do thorough research to compare the different services offered the success rate, and the cost. Look for programs that provide personalized treatment plans based on your needs, access to medical professionals, and a supportive community. By finding the right addiction treatment center, you can gain the tools and support needed to overcome addiction and enjoy a healthy, fulfilling life in recovery.
Consider the type of treatment offered
When it comes to seeking treatment for any issue, it's important to make sure that the treatment options available align with your individual needs and goals. Everyone's situation is unique, and what may work for one person may not work for another. You want to ensure that you receive personalized care that takes into account your specific circumstances and is tailored to help you achieve your desired outcomes.
This means that you should carefully consider the type of treatment offered and investigate whether it will be a good fit for you. Don't be afraid to ask questions or express concerns to your healthcare provider to ensure that you receive the support that you need to successfully navigate your journey towards health and healing.
Check reviews, ratings, and accreditations
Another crucial step in selecting the right addiction treatment center is doing background research on the facility. Check online reviews and ratings from previous patients to get an idea of their experiences with the program. Also, look for any accreditations or certifications the facility may have, as this can provide reassurance that they meet industry standards for quality care.
It's also helpful to ask for referrals from trusted sources, such as your doctor or a therapist. They may have recommendations for reputable facilities or programs that align with your needs and goals.
Request a tour of the facility
Are you searching for the perfect facility to meet your needs? Asking for a tour and asking important questions can help you make an informed decision. During the tour, take note of the cleanliness and organization of the facility, as well as the available resources. When asking questions, consider what is important to you. Are there specific programs or amenities you require? Will the facility be able to meet your scheduled needs? By asking these questions and taking a thorough tour, you are setting yourself up for success in finding the perfect fit.
Additionally, touring the facility can give you a glimpse of what your day-to-day life may look like during treatment. This can help alleviate any anxieties or concerns you may have about the process. Not to mention, it allows you to get a feel for the overall atmosphere and energy of the facility, which can play a big role in your comfort level during treatment.
Know your insurance coverage
Before committing to an addiction treatment center, it's important to know what your insurance will cover. Some facilities may not accept certain types of insurance or require additional out-of-pocket expenses. By understanding your coverage, you can avoid any surprises and make sure that the facility is within your budget. If you are unsure about your coverage, don't hesitate to reach out to your insurance provider or the treatment center for clarification. Plus, many facilities offer financing options or sliding-scale payment plans for those who may need financial assistance.
Talk to a counselor or therapist
If you have the opportunity, it's beneficial to speak with a counselor or therapist before deciding on an addiction treatment center. They can provide insight and guidance based on your individual needs and help you determine what may be the best fit for you. Additionally, they can also assist in creating a personalized plan for aftercare and support once you complete treatment. Also, don't be afraid to reach out for support from trusted loved ones during this process. They can encourage and help you make the best decision for your recovery journey.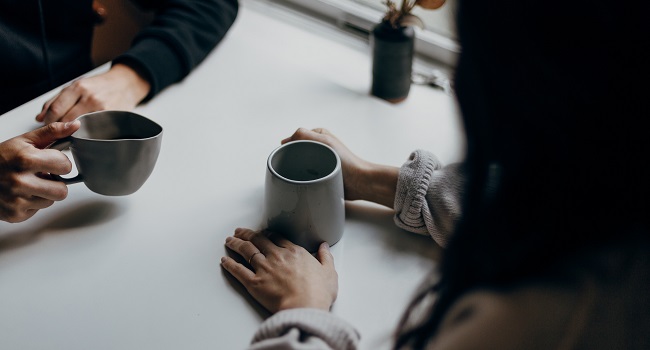 In the end, achieving a successful and meaningful recovery is largely dependent on finding the right addiction treatment center that is appropriate to your needs and goals. As you embark upon this journey and take control of your future, finite research, careful consideration of all potential options, and deep introspection can make it easier to make an informed decision for yourself or a loved one. Ultimately, by seeking out additional resources and getting in touch with professionals who are knowledgeable about addiction treatment centers, you can ensure your pursuit of better mental health ultimately leads to positive outcomes. Don't wait any longer- start your sobriety journey today!