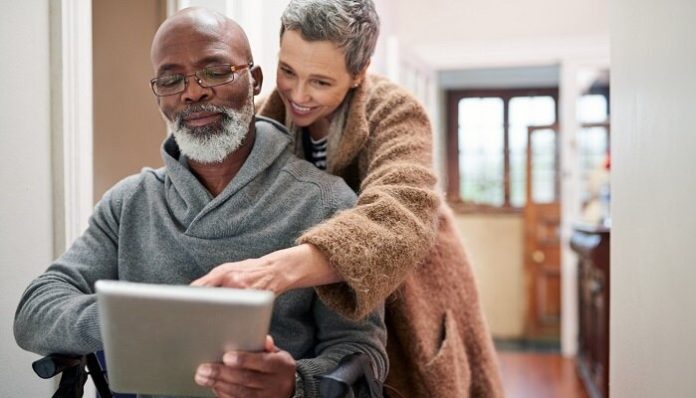 Someone with arthritis needs a lot of support because they can experience difficulty handling daily activities. Being there for them can make a substantial positive difference.

People with arthritis experience stiffness and pain, limiting their ability to function and move properly. The pain from arthritis can prevent your loved one from walking correctly, using their arms and hands, and enjoying their usual hobbies and activities. Therefore, it's highly recommended to help your loved one manage and care for their condition. It'll help them continue to function independently for as long as possible.
While there's nothing you can do to remove your loved one's discomfort from arthritis entirely, here are some things you can do to support them.
Understand Their Condition
You must first understand their condition to help guide you on how best to support and care for them. Find out which arthritis they're suffering from. For instance, if your loved one struggles with rheumatoid arthritis, it affects their upper apex movements and hands. Therefore, they may need help cooking or taking medication.
On the other hand, they may be suffering from osteoarthritis if they struggle to walk and climb stairs. Osteoarthritis is frequently felt in the hips and knees, decreasing mobility. However, it manifests differently with each patient. Visit https://www.orthospecialistsofidaho.com/services/joint-disease/arthritis/ to learn more about osteoarthritis.
It's easier to provide the correct care and support if you know what your loved one is going through. Here are some of the things you should know.
The main signs and symptoms of arthritis they have
The treatment options
How the condition impacts their lives—whether short-term, medium, or long-term
Your loved one might be willing to describe their symptoms, and coupled with their physician's report, you can have important information on their condition. Notably, the stiffness and pain can vary from time to time, making it necessary to keep updated with the current situation and tweak your support approach accordingly.
Communicate With Them
Talking to your loved one about their condition is an excellent opportunity for you to understand its impact. Feel free to share your feelings and concern towards them, as this may encourage open communication with each other. This way, you and your loved one can understand how the other person feels.
Besides, you need to establish a way to work together. This is to allow them to feel free to ask for help whenever needed. However, you respect the wishes of your loved one with arthritis. Being domineering, even when you mean well, can hurt their self-esteem. Start conversations as gently, kindly, and sincerely as possible, and try your best not to appear overbearing. They will most likely appreciate that.
Consistent and proper communication will also help you evaluate how your loved one feels so you can respond meaningfully. They'll want to feel reassured and supported.
Respect Their Boundaries And Independence
Most people with arthritis don't want to be seen as vulnerable. They usually want to be seen as independent as individuals. Stepping in and assisting with walking, putting them to bed, or with routine tasks is commendable. However, ensure that your loved one is comfortable with this, as they may want to be independent in the movements they can do.
Ask them what their boundaries are and what they need assistance with. This will allow for a better working relationship between the both of you.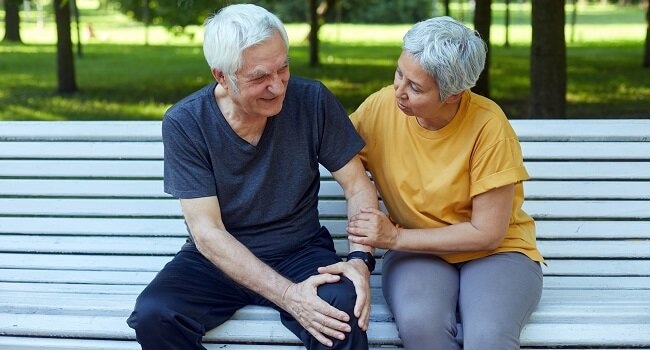 Help Them With Their Medication
Having arthritis often means taking multiple medications, such as painkillers. If your loved one has a problem taking the correct dosages or is physically challenged to handle drugs, be readily available to assist.
You could help them keep a list of all the medication and prescription treatments and their other supplements. It would help to note down what the drugs are for. You must also know the directions on when to take them, and when the medicines need to be refilled.
Encourage Them To Sleep Well
When someone is living with arthritis, they must get enough consistent sleep. Regular sleep helps minimize fatigue and pain. Hence, help your loved one develop healthy sleeping habits, such as putting them to bed early and waking up at the same time every day.
Keep their room comfortable and cool, and prevent them from taking caffeine and using their phones before sleeping. Additionally, if your loved one has medication they must take before bed, ensure they take them on time.
Help Them With Exercise
Doing exercise has been verified to be fruitful for many people with arthritis. Hand, leg, and body movements help keep the joints mobile and keep the muscles healthy. Additionally, exercise helps sustain or enhance flexibility.
However, exercising can be painful or daunting for people with arthritis. Encouraging exercise and helping your loved one to do their workouts properly is a great way to offer support for individuals with arthritis. Moreover, if your loved one needs joint surgery, you can assist with the post-operative exercises.
Small sets of frequent exercises may reduce pain and stiffness and improve their mood. You can also get active together even when you're not there physically. There are multiple home exercise guides online and free videos for gentle exercises like yoga. You can arrange to do these exercises on particular days in person or online via video call.
Help With Managing Their Assistive Devices
Most people with arthritis may require assistive devices, like walkers or canes, to move around. Using these assistive devices can sometimes be challenging, especially the technologically advanced ones. You can help your loved one with arthritis by learning how the machine works and how to use it correctly.
Attend Doctor's Appointments With Them
Accompanying your loved one to their doctor's appointment is one thoughtful way to support them. And if they want to, you could take them for coffee or lunch afterward. For some, doctor's appointments can be intimidating or anxiety-inducing, so being there for your loved one can help them feel more comfortable.
Conclusion
Seeing a loved one go through arthritis pain can be challenging, so figuring out ways to offer support can ensure that your family member or friend will have the help they need.
Remember, there'll be times when your support and care are appreciated and periods when they wish to be more independent. Attempt to understand their feelings and remain flexible in your support by offering help when it's truly needed and appreciated.