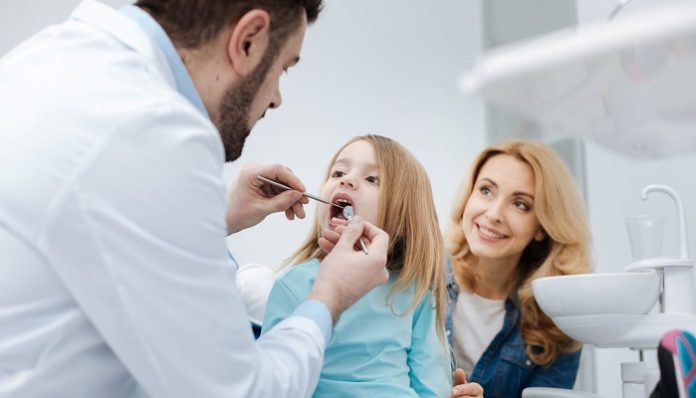 Hiring a family dentist is necessary to improve oral hygiene and the overall health of your family members. Family dentists are health professionals specializing in dental care for persons of all ages, from young children to senior citizens. Apart from treating oral issues, family dentists also provide preventive and education services to improve health habits in family members. Visiting a family dentist regularly ensures early detection of dental problems, and timely intervention, leading to enhanced oral health and overall well beings for your family. 
Choosing A Reliable Family Dentist
When choosing a family dentist, it's of utmost importance to find a professional who best suits your needs. But with numerous dental health offices available, sometimes it can be challenging to decide which is right for you. So, how can you ensure you hire a reliable family dentist? Here are important things to look for. 
1. Qualifications And Experience
Qualifications are the first thing to look for in a family dentist when hiring one. It ensures you choose someone with the necessary education and training to handle your family's dental issues. Qualifications show how skilled a certain family dentist is, and therefore they can address your family member's dental health needs effectively. 
A reliable family dentist must have a bachelor's degree in dentistry from a recognized dental college or university. They'll also complete a residency program and obtain a practicing certificate to offer dental health services within the state. Don't be afraid to ask all the potential family dentists to provide their certificates of qualifications and licenses. 
In addition to qualifications, confirm that your family dentist has years of experience. For better results, you'll want to choose the most experienced dentist. And because experience increases with time, select a family dentist who has provided oral health services for a while. You can count on White Plains family dentist or any other similar service provider for quality oral health services. 
2. A Wide Range Of Dental Services
Another important consideration when selecting a family dentist is the wide range of services. Your family members may experience different types of dental issues from time to time. For this reason, ensure your dentist can handle everything. 
When hiring a family dentist, many choose a profession that offers general oral health services such as teeth cleaning, gum disease treatment, and teeth extraction. And while these services may be what your family members will most require, chasing a dentist with specialized oral health services is vital. That's because you might not know when one of your family members will require specialized dental care. In addition to general dental services, here are other specialized services your family dentist should offer: 
Root canal therapy

Dental implants

Oral surgery

Cosmetic dentistry

Orthodontic treatment

3. Service Fees
The different family dentists available charge differently for their dental and oral health services. Some are expensive, while others have reasonable pricing. You'll want to choose a dentist that accommodates your budget. Therefore, create a budget, compare all the available family dentists, and choose the best for your budget.
However, your budget shouldn't be the major factor in your final selection. You'll also want to consider other things like the quality of services and the technology they use. A dental office with advanced technology will likely charge more for its services. Consider such elements when creating your budget. 
It's also crucial to find a family dentist with flexible payment options, as it allows you to manage the cost of dental services more effectively. So, choose a dentist with a wide range of health funds. If possible, hire a family dentist who can accept your health insurance card, as it'll help minimize your oral health treatment cost burden. 
4. A Solid Reputation
You're hiring someone who will be dealing with your family's dental problems, so it's important to choose a dentist you can trust. This is where checking their reputation becomes necessary. To ensure you're hiring a reputable family dentist, check their online reviews and ratings. You'll want to hire a professional with many positive reviews and ratings from past patients. But don't just look for positive comments on the dentist's website. Also, look at negative ones and evaluate whether the reviewer is fair or biased. That way, you can determine the reputation of the family dentist you want to hire and make an informed decision. 
Takeaway
Hiring a family dentist is a good move since it helps improve your whole family's oral health and well-being. However, you must hire a reliable provider. When choosing a reliable family dentist, consider their qualifications, experience, wide range of services, fees, and reputation. By considering these factors, you can choose the most suitable dentist for your family's oral health needs.