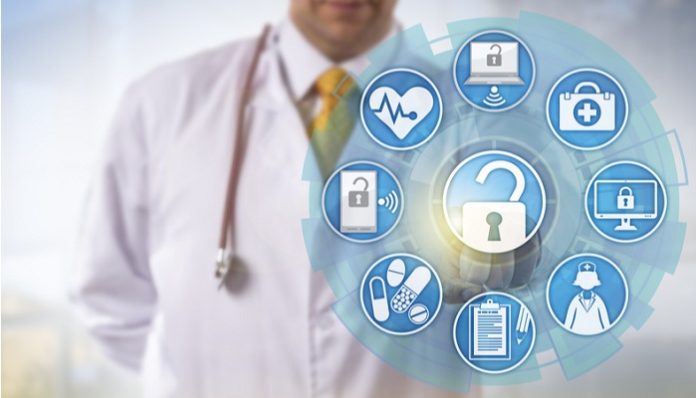 Cylera, the leading healthcare IoT (HIoT) cybersecurity and intelligence company, announced a strategic partnership with The AbedGraham Group, a physician led global technology group, to integrate their innovative medical IoT security solutions and extend the combined offering across U.S. and global healthcare.
"Our focus is on placing patient safety at the heart of cybersecurity and Cylera's capabilities mean our clinical security analytics platform, [CCOM²], can be powered by immensely rich device and vulnerability data," said Dr. Saif F. Abed, Partner & Director of Cybersecurity Advisory Services, The AbedGraham Group. "We are determined to support healthcare organizations of all sizes to reduce patient harm through real-time clinical analytics and this partnership will be key to detecting and defending against threats that create those types of risks."
The integration of The AbedGraham Group's first of its kind clinical security analytics platform, [CCOM²], with Cylera's HIoT platform means that both organizations' customers can now access each solution seamlessly. Leveraging highly granular contextual asset and vulnerability data from Cylera, The AbedGraham Group can profile and rank devices and vulnerabilities based on quantifying risks they present to individual patient safety and clinical workflows across a healthcare organization.
"The AbedGraham Group offers Cylera the perfect opportunity to combine two innovative approaches to securing healthcare IoT devices, with the common goal of keeping patients safe," said Timur Ozekcin, Co-Founder & CEO of Cylera.
Cylera's HIoT cybersecurity and analytics platform, MedCommand™, is purpose-built to solve the complex technological and operational challenges in securing, managing, and optimizing the entire HIoT environment, which includes medical devices, IoT, and operational technology. Allowing healthcare organizations to focus on delivering the best care to patients while ensuring their fleets of critical devices are secure and available for use.
ABOUT CYLERA
Cylera is a Healthcare IoT cybersecurity and intelligence company built in close partnership with healthcare providers. Cylera built a next-generation platform that leverages AI-driven technology to deliver the strongest, most advanced Healthcare IoT cybersecurity and analytics solutions for hospitals and health systems. Please contact Cylera at info@cylera.com.
ABOUT ABEDGRAHAM
The AbedGraham Group is a physician led, global technology and advisory services group supporting technology companies, healthcare providers and government agencies to achieve positive patient outcomes through cybersecurity. The AbedGraham Group's first of its kind clinical security analytics platform [CCOM²] is the company's flagship solution and is actively integrated with a range of security products including IoT, vulnerability management, SIEM and SOAR platforms.