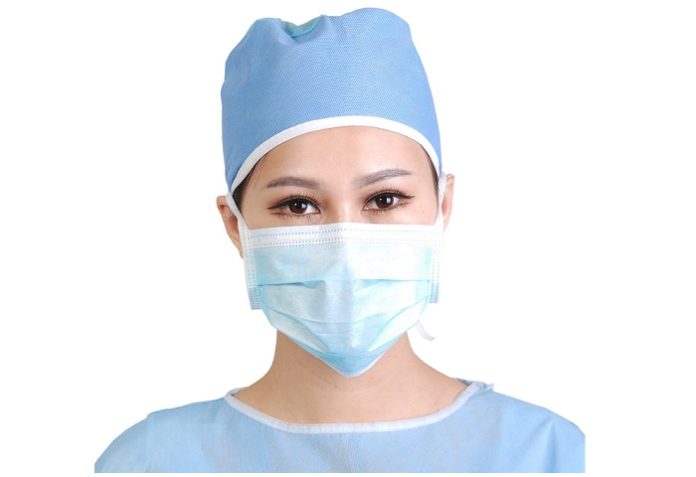 The prevalence of benign prostatic hyperplasia (BPH) gives us the opportunity to continually hone our approach to treatment through many repetitions. Our experience has led us to embrace holmium laser enucleation of the prostate (HOLEP).
HoLEP enables us to work toward our goals for safe, highly effective BPH treatment and a rapid return to normal activities. During surgery, we want to approach zero risk of blood transfusion. We want hospital stays to be as short as possible, moving closer and closer to outpatient treatment (Most stays for HoLEP are less than 24 hours and some only a few hours.) We want patients back on their feet immediately and back to work in less than a week. Now these goals are within reach for most patients.
Recently, we had the opportunity to use Lumenis' MOSES Technology in a new approach called MOSES laser enucleation of the prostate (MoLEP). Here, we share the advantages of HoLEP and how, based on our early experiences, we think MoLEP may strengthen those advantages.
HoLEP's Significant Benefits Over TURP
HoLEP has many well-documented advantages over transurethral resection of the prostate (TURP) in both outcomes and efficiency. One advantage familiar to many urologists is the ability to tackle very large prostates with HoLEP . Instead of treating prostates 80 cc and over with an open or robotic suprapubic prostatectomy, we can perform a transurethral HoLEP with the lowest postoperative morbidity, least blood loss, and shortest catheter dwell time.1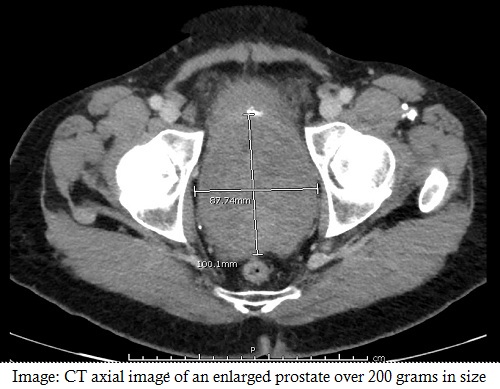 It's a misconception, however, that HoLEP is an option reserved for large prostates. We use the procedure to treat BPH regardless of prostate volume. Early head to-head studies showed improved postoperative IPSS scores, superior voiding metrics, and lower retreatment rates immediately and five, even ten years after surgery.2 Additionally, the versatility of holmium technology to treat nephrolithiasis and BPH exemplifies its range of benefits. The addition of MOSES technology to the holmium platform further highlights the benefits of HoLEP over alternative transuretheral procedures like TURP.
There is significantly less bleeding with HoLEP compared to other treatment options because the laser allows us to not only enucleate the prostate, but also to precisely cauterize the bleeding vessels. With our initial experience in more than 50 cases using the Lumenis MOSES laser system, we can appreciate a unique tissue interaction with the laser energy, which results in better coagulation. Controlled bleeding improves visualization, obviates transfusion, and makes the procedure safe for patients taking anticoagulants – a major advantage in an age group where comorbidities like heart disease are common.3 We also use saline as our fluid irrigant, which eliminates any risk of TUR syndrome associated with TURP.
Perhaps the biggest advantage of HoLEP over TURP is its exceptionally low long-term retreatment rate. About 1 to 4 percent of HoLEP patients require retreatment at 10 years,4 compared to a TURP retreatment rate of up to 30 percent at just 5 years.2 With this degree of durability, most patients will never require additional BPH treatment.
Despite the added attention around preserving antegrade ejaculation after BPH surgery, we find that with appropriate counseling, our patients are highly satisfied after HoLEP even with the high rates of retrograde ejaculation. Other side effects of the surgery include transient urinary incontinence, which is very common in men (up to 40%) after HoLEP, but resolving with persistent incontinence estimated at 1-2% 3 months after surgery. There is a low risk of urinary tract infection (again, lower than TURP because catheters are used for fewer days), prolonged catheterization, need for transfusion, or postprocedural urinary retention.5 Now, with the improved efficiency and hemostasis we are seeing with MoLEP, we are performing more true outpatient surgeries where patients are discharged home immediately after HoLEP with instructions for at-home, patient-performed foley catheter removal and void trial.
MoLEP May Take Another Step Forward
After the launch of MOSES Technology, our team trialed it for approximately 3 months. In our experience, we found that MoLEP markedly improved efficiency over standard HoLEP by stabilizing the laser, reducing laser fiber break back, and cauterizing more effectively during enucleation.
One of the advantages of using a newer high-powered laser unit for HoLEP is that there are two pedals that can be present with independent energy settings. We use one for incisions and one for cautery, cutting first and then cauterizing the tissue. In MoLEP, the MOSES laser simultaneously cut and cauterize. Because we do not need to pause to cauterize a vessel, we can focus on dissection without losing the plane, controlling bleeding as we go. The MoLEP procedure is also more efficient at cutting through adenomas tissue, so we can get to the desired plane and proceed faster. Our initial objective data show the technology reduces cutting time 30 to 40 percent and cuts cautery time by 50 percent compared to other laser fibers.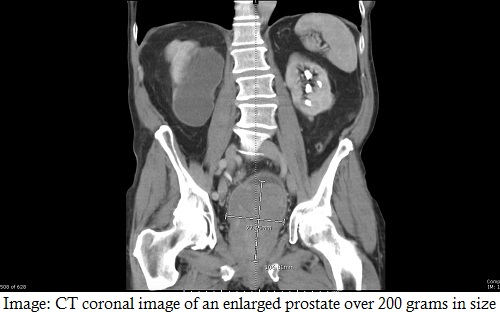 Anecdotally, patients appear to have less bleeding from MoLEP, compared to standard HoLEP. Burning or discomfort appear to be about the same in our small sample. To date, we only have this 3-month experience with MoLEP, and we need higher-volume, long-term data to better understand the effects of MoLEP procedure.
We Hope Colleagues Join Us
With all the advantages of HoLEP for our patients, we are working to get more physicians to perform this procedure. It has been described as being difficult to learn, but with appropriate mentorship, most surgeons feel comfortable after about 30 to 50 cases, which possibly could be further reduced with the MOSES Technology. Fellowship learning opportunities can be inconvenient for many surgeons, however, we hope to see more surgeons who perform HoLEP become teaching contacts for observation and discussion, and more companies organizing proctors, courses and workshops.
The procedure takes some time and dedication, but it is well worth the effort and investment for patients and surgeons alike. As we continue to learn more about MoLEP and other advances in treatment of BPH, we hope more colleagues will join us.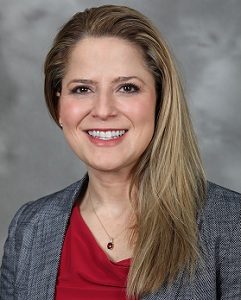 Amy E. Krambeck, MD, is the Michael O. Koch Professor of Urology at Indiana University School of Medicine in Indianapolis.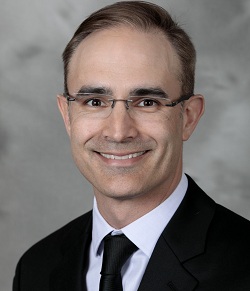 Tim Large, MD, is joining Dr. Krambeck as Assistant Professor of Urology at Indiana University School of Medicine in Indianapolis where he completed his fellowship in endourology.
References

Kuntz RM, Lehrich K, Ahyai SA. Holmium laser enucleation of the prostate versus open prostatectomy for prostates greater than 100 grams: 5-year follow-up results of a randomised clinical trial. Eur Urol. 2008 Jan;53(1):160-6.
Gilling PJ, Wilson LC, King CJ, Westenberg AM, Frampton CM, Fraundorfer MR. Long-term results of a randomized trial comparing holmium laser enucleation of the prostate and transurethral resection of the prostate: results at 7 years. BJU Int. 2012 Feb;109(3):408-11.
Rivera M, Krambeck A, Lingeman J. Holmium Laser Enucleation of the Prostate in Patients Requiring Anticoagulation. Curr Urol Rep. 2017 Oct;18(10):77.
Elmansy HM, Kotb A, Elhilali MM. Holmium laser enucleation of the prostate: long-term durability of clinical outcomes and complication rates during 10 years of followup. J Urol. 2011 Nov;186(5):1972-6.
Cornu JN, Ahyai S, Bachmann A, et al. A Systematic Review and Meta-analysis of Functional Outcomes and Complications Following Transurethral Procedures for Lower Urinary Tract Symptoms Resulting from Benign Prostatic Obstruction: An Update. Eur Urol. 2015 Jun;67(6):1066-1096.