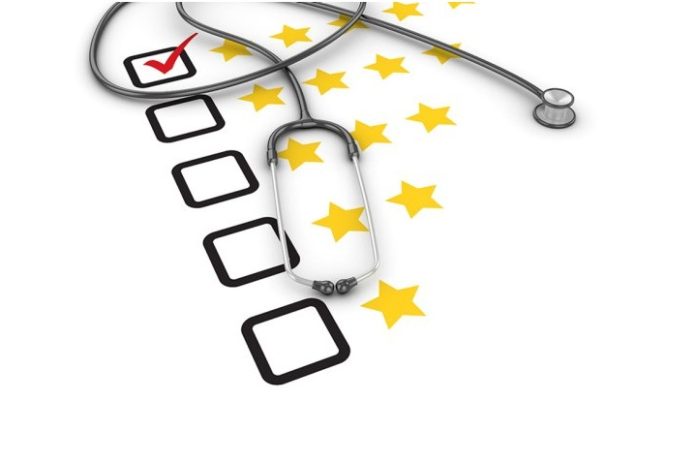 Like so much else last year, Covid-19 interrupted business as usual for Medicare's STARS program. The decision to withhold ratings was an intuitive one amid the chaos caused by the pandemic. Facilities were overwhelmed by Covid-positive cases; other enrollees were canceling their elective appointments en masse even as providers raced to put socially-distanced protocols in place.
Ultimately, the Centers for Medicare and Medicaid Services (CMS) opted to put a temporary hold on ratings to "address the expected disruption to data collection and measure scores posed by the COVID-19 pandemic and also to avoid inadvertently creating incentives to place cost considerations above patient safety."
But now, nearly a year into the pandemic, it's time to not only restart the rating process but also reconsider how it might be evolved to better suit a post-Covid enrollee base.
CMS established the rating system in 2007 to help consumers identify high-quality Medicare Advantage plans during the annual enrollment period. Today, the STARS program gauges plan and provider performance by assessing quality measures relating to health outcomes, plan operations, and member satisfaction. Each rating takes a health plan's administrative performance and compliance with CMS operations standards into account, as well as specific quality metrics such as how often members receive recommended vaccines, preventative care, and screenings.
As you might imagine, high star ratings generally correlate to better care and, by extension, improved health outcomes. In February, a study published in Health Affairs found that those enrolled in plans with high star ratings were 3.4 percent more likely to use highly-rated hospitals, 2.6 percent less likely to experience 90-day readmission, and 20.8 percent less likely to leave their plan for traditional Medicare or an alternative MA. Researchers attributed these improved clinical outcomes to network design; generally, highly-ranked MA programs tended to have higher-quality provider networks.
The benefits afforded by well-ranked plans aren't only applicable to enrollees though. Research indicates that programs with 4, 4.5, or 5 stars generally bring in an additional 5 percent (roughly $500) per member per year. Highly-ranked MA plans also tend to be more efficient than traditional fee-for-service (FFS) plans, offering Parts A and B benefits at roughly 90 percent of the cost of FFS coverage. Five-star plans also enjoy the added perk of enrolling new beneficiaries year-round and aren't restricted to the usual two-month enrollment period.
The clear benefits afforded to patients and payers alike have made reaching for lofty star ratings a no-brainer. As one writer for McKinsey recapped of the matter, "On average, the plans' scores have risen substantially, both overall and on the 22 individual quality measures that have been used consistently since the program's inception. The percentage of MA members enrolled in high-performing plans (those with 4 or more Stars) has also increased significantly."
The logic behind the rise is simple — the rating system aligns payers, providers, and patients by incentivizing plans to offer high-quality care at the lowest possible cost. That said, it would be a mistake to think that the STAR program is as effective as it can be.
2020 was a pivotal year for healthcare. Amid social distancing restrictions and the pressing anxieties of a global pandemic, patients' expectations of and need for care have evolved.
"There's a lot of reimagining going on," NCQA founder and President Margaret O'Kane notes. "Sites of care are going to change, at-home care is becoming more of a preference. We need to reimagine what a healthcare plan can do to support enrollees' complex needs in 2021 and beyond."
A prime example of the emerging complexity O'Kane refers to is senior loneliness. During the pandemic, health authorities counseled vulnerable elders to isolate themselves. The majority did; according to one survey conducted in April of 2020, 83 percent of surveyed people aged 70 and older said that they were "prepared to self-isolate for several months, if required, to stay healthy and safe and to protect others."
But within a few short months, it became clear that those protective measures came at a mental health cost. In June of 2020, another survey found that over half (56 percent) of surveyed people over 50 "sometimes" or "often" felt isolated from others — a rate more than double the one recorded in 2018. Researchers also noted that half of the respondents who experienced isolation felt less motivated, 41 percent felt more anxious, and 37 percent say their loneliness has made them feel depressed.
It's worth noting, too, that loneliness has roughly the same impact on health as smoking a pack of cigarettes a day — research indicates that socially-isolated seniors tend to experience high rates of depression, anxiety, and suicide. They also face a 50 percent increased risk of dementia, 29 percent increased risk of heart disease, and 32 percent increased risk of stroke.
Given this context, there can be no doubt the pandemic-prompted uptick in senior loneliness will significantly impact seniors. But as matters stand, the STARS system may not be fully equipped to address the impact loneliness and isolation are having on seniors' health and wellness post-Covid. As we move further into 2021, it may well be worth considering how the system can be changed to incentivize plans to be more proactive in supporting isolated seniors.
There are already examples of how plans might accomplish this. In April of 2020, Cigna developed new programs and funding to address senior social isolation via its Medicare Advantage programs. As reported by Health Payer Intelligence: "Seniors have the option to receive a follow up call from the same Cigna representative, for the purpose of expanding on that relationship to meet seniors' social needs, as well as their physical and clinical ones. […] [A] partnership with Bring Smiles to Seniors also involves a grant from Cigna Foundation to help support socially isolated seniors."
Of course, as we consider changes to the STARS program, we can't only look forward — we must also reflect on what is and isn't working.
"Medicare Advantage plans recently decreased the weight of clinical measures in favor of patient satisfaction," O'Kane points out as an example. "Prioritizing positive health outcomes for chronic care patients used to matter a whole lot more for health plans. Now, the focus is more on how the patient likes their health plan. Satisfaction matters, of course, but you aren't going to get the same results if you stop focusing on clinical metrics." The renewed emphasis on quality and accountability is particularly important in these times when an increasing number of MA plans are leveraging a fully delegated provider model and there is a clear separation of responsibilities and functions between the MA plan and the at risk provider delivering the care.
As we recover from the pandemic, we need to realign our metrics to fully acknowledge where care is being managed and how effectively the patient's needs are being addressed. The Medicare STAR system has proven its ability to incentivize better care at a lower cost — but there is more that we can do to improve it.