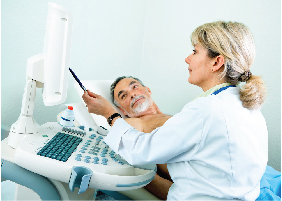 A Health Alliance Managed to Synchronize its 90 Clinics Across Multiple U.S. States with the Adoption of an EMR System.  
Healthcare IT systems must address stakeholder objectives, otherwise even well-tailored software can fall short of requirements. "We needed a strategy and a road map with clear milestones that spanned pre-implementation through post-implementation for each hospital," said Morris Seligman, MD, MBA, Senior Vice President and Chief Medical Officer of Mountain Health States Alliance. This 14-hospital system headquartered in Johnson City, Tennessee, USA, spans four U.S. states and 29 counties and employs more than 9,000 team members. It operates 90 clinics. Yet, in just 18 months, Mountain States completed 13 go-live processes without missing any major deadlines. This transformation happened through a brand-new IT Adoption Center, a framework developed in a close collaboration between Mountain States and Siemens Healthcare Strategic Consulting Services. "No one had done this before," Seligman said.
A Rocky Road to Implementing a Healthcare IT System in Professional Practice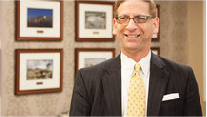 Mountain States initially purchased the Siemens Soarian® Clinicals health information system in 2003, but doctors, nurses, and staff struggled to integrate the Computerized Physician Order Entry (CPOE) software seamlessly in their work. Furthermore, the health system used INVISION Financials from Siemens as well as 450 existing IT applications, such as laboratory systems and medical imaging IT. Not only did staff need training, but most software had to be integrated with Soarian Clinicals. "The challenge could be compared to pushing a boulder up a steep incline," said Paul Merrywell, Mountain States Vice President and Chief Information Officer. "Our people didn't understand the changes and they did not really have any buy-in," he said. That's where the IT Adoption Center (ADOPT IT) came in. This framework provided a carefully planned timeline, ongoing assessments of implementation processes, diligent project management, and sharing of best practice techniques. This collaboration also allowed communication of the adoption results to management and stakeholders. As a result, Mountain States staff underwent a cultural change and attitudes toward the new healthcare IT project.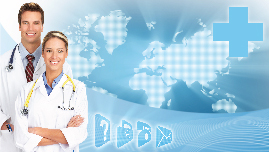 Healthcare IT Implementation Needs a Top-Down Approach
"There was a lot of work to do and not a great deal of time to get it done," Merrywell said. "The IT Adoption Center was the key piece that allowed us to begin at the top of our organization, with senior-to-senior leadership, and get everyone on board." The framework clarified the responsibilities of clinical informatics, physicians, nurses, technicians, as well as the role of Siemens support itself. "It helped us know who would be doing what and when that would occur," Merrywell explained. The ADOPT IT leadership provided tip sheets for all hospital workers that answered the questions of "why," "what," and "how" of go-live. User opinions of the rollout fluctuated across hospitals, as expected, but six months after adoption, overall satisfaction rates in Tennessee and Virginia had reached 80 percent.
Here to Stay
Mountain States, formed in 1998, is one of the largest healthcare systems in Northeast Tennessee and Southwest Virginia. It acquired its 14th hospital last year and more expansion plans are in the pipeline. The need for healthcare IT software solutions that interact well with other systems and a framework for rolling them out will only increase with time. Merrywell admitted that the initial investment costs and tasks related to go-live are significant and can involve "a ton of work." But the long-term advantages, such as patient care improvements and saving hospitals from redundant costs, will pay off, he said. And more disruptive technologies might be coming. "A lot of what we are doing with technology right now is transaction-based," explained Seligman. "But what we are really changing toward is evidence-based and intelligence-based interactions." Mountain States is installing MobileMD, the Siemens health information exchange and patient portal, to coordinate care at all physician practices. The upcoming patient-centered service is called Online Wellness Link (OWL).
Free to Focus on Patient Care
With the adoption center in place, Mountain States employees have more time to focus on patient care. One particular issue of concern is septic shock, which occurs in up to two percent of U.S. hospitalizations each year and carries a high death rate. Using Soarian Clinicals business process management technology, the health system was able to dramatically reduce sepsis rates by 75 percent. "The workflow engine behind Soarian is very powerful and capable of uniquely identifying data unlike any other system I've seen," said Merrywell.
Simplifying Medical Decision-Making
Ken Wright, MD, of the Emergency Department at Franklin Woods Community Hospital, sees this power at work every time he cares for his patients. "Being able to instantly have access to all laboratory results, CT scans, and previous evaluations saves me time and allows me to take more time with my patient," said Wright. Wright was an early-adopter of technology in hospital rooms. "It would be a little crazy for me to think that I could remember everything at all times, especially in the high-stress pressure of a level 1 trauma center," said Wright. "The reminders that come up, such as 'Did you give this patient aspirin?' assist me with my medical decision-making and are greatly appreciated."
"The More Information, the Safer the Patients"
When he worked with doctors on the front lines as the software went live, Seligman, a physician himself, saw most of the issues as educational in nature, rather than a reluctance to adopt technology. The key part of adoption for physicians is having a strong educational and training process, he said. For his part, emergency doctor Wright appreciates the crystal-clear information about a patient's history and prescribed medications from any hospital or clinic in Mountain States. "The more information it accumulates, the better off and safer my patients will be as a result," Wright said.