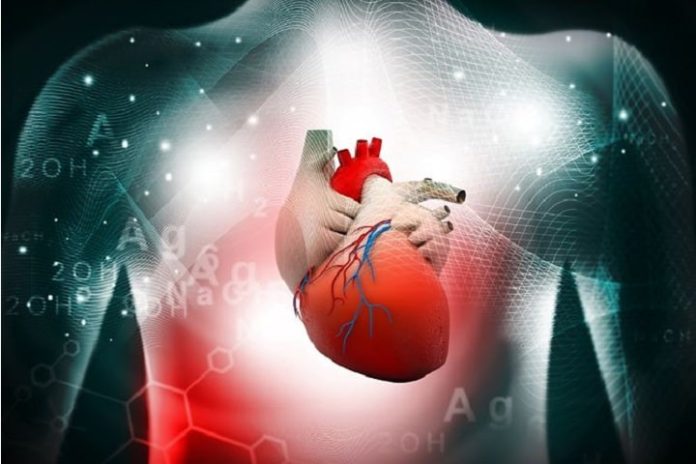 Hospital & Healthcare Management / Healthcare Case Study / 22nd Oct. 2010 :- Investigators from Texas Children's Hospital and 16 other top pediatric heart centers in North America came together in Houston to analyze results from their 39-month national clinical trial of the Berlin Heart EXCOR® Pediatric Ventricular Assist Device (VAD), a German-manufactured pediatric mechanical heart.  To learn more about the study, see: http://bit.ly/bfrA1J

The conference, organized by the Berlin Heart Group, was hosted by National Principal Investigator, Charles D. Fraser, Jr., MD, surgeon-in-chief at Texas Children's Hospital and professor of Surgery and Pediatrics at Baylor College of Medicine. As NPI, Dr. Fraser leads the cooperative efforts of 15 U.S. hospitals and two Canadian hospitals in conducting the trial, collecting data and reporting the results to the United States Food and Drug Administration on the safety and probable benefit of the pediatric heart pump.
The study focuses on the Berlin Heart EXCOR Pediatric VAD, a mechanical cardiac support system for critically ill pediatric patients suffering from severe heart failure.  It comes in graduated sizes to fit a population from newborns to teens and is the only pediatric heart pump that provides medium-to-long-term mechanical circulatory support for infants and children awaiting heart transplantations.  The device has been approved in Germany and Europe since 1992 and the company is now seeking FDA approval for use in the U.S.
During the study, investigators enrolled 48 pediatric patients in the primary cohort groups and more than 100 pediatric patients in the "Compassionate Use" cohorts of the investigational device exemption study (IDE). Cohort 1 consisted of 24 babies or young children up to five or six years of age depending on body size.  Cohort 2 involved 24 patients who were six to 16 years old, depending on body size. In September 2010, the Berlin Heart Group announced that enrollment in the IDE trial was complete at 48 patients. The company submitted the results of Cohort 1 to the FDA and expects to submit Cohort 2 soon.  Future patients who need the Berlin Heart will receive treatment under a Continued Access Protocol while the company awaits FDA review of the results and possible approval of the device.
"This is an extremely important milestone in this pivotal study," said Dr. Fraser. "This is the first prospective clinical trial ever conducted to investigate the safety and benefit of a mechanical heart pump designed for children. The data from the trial will be critical in moving the field forward and in offering children with heart failure every possible option."
Study Background
At the end of 2007, Texas Children's Hospital was named the national lead center for a 12-hospital, 36-month clinical trial of the Berlin Heart EXCOR® Pediatric Ventricular Assist Device (VAD). In 2008, the study was expanded to include five additional hospitals for a total of 17 centers collecting data on the pump. Cohort 1 is now complete and submitted to the FDA with expectations that data from Cohort 2 will be submitted soon.
Along with Texas Children's Hospital, other hospitals include: Arkansas Children's Hospital, Little Rock; Boston Children's Hospital; Children's Healthcare of Atlanta; Children's Hospital of  Denver; Children's Hospital of Pittsburgh; Children's Hospital of Wisconsin in Milwaukee; Riley Children's Hospital, Indianapolis; Mt. Sinai in New York; Mott Children Hospital, Ann Arbor; Lucille Packard Children's at Stanford; St. Louis Children's Hospital; Seattle Children's Hospital; and Children's Hospital at the University of Alabama at Birmingham; University of Minnesota in Minneapolis. Stollery Children's Hospital in Edmonton, and the Hospital for Sick Kids in Toronto in Canada also participated in the study.
Berlin Heart Training
Additionally, Texas Children's Heart Center also hosted six Fellows and faculty from prominent children's  hospitals around the country for a two-day, hands-on laboratory training on pediatric ventricular assist devices with a special focus on the Berlin Heart pump. Dr. David Morales,  pediatric cardiovascular surgeon at Texas Children's and associate professor in the departments of Surgery and Pediatrics at Baylor College of Medicine, and Richard Owens of the Berlin Heart Group (formerly a perfusionist at Texas Children's Hospital), directed the training. The Fellows, members of the Accreditation Council for Graduate Medical Education, were focused on pediatric congenital heart surgery and were seeking specialized training in mechanical devices for children.
"We were pleased to share our knowledge with these physicians about this important and emerging field," said Dr. Morales. "They are the cream of the crop and will be the future leaders in pediatric heart surgery."
The Fellows represented the following medical institutions: University of Pennsylvania, Children's Hospital of Philadelphia; Stanford University; University of Washington Program, Seattle Children's Hospital; University of Colorado Denver Program, Health Sciences Center; Children's Specialty Group, Children's Hospital of Wisconsin; and Oregon Health Sciences University.
About Texas Children's Hospital
Texas Children's Hospital is committed to a community of healthy children by providing the finest pediatric patient care, education and research. Renowned worldwide for its expertise and breakthrough developments in clinical care and research, Texas Children's is nationally ranked in all ten subspecialties in U.S. News & World Report's list of America's Best Children's Hospitals. Texas Children's also operates the nation's largest primary pediatric care network, with more than 40 offices throughout the greater Houston community. Texas Children's is completing a $1.5 billion expansion, Vision 2010, which includes the Jan and Dan Duncan Neurological Research Institute™, a comprehensive obstetrics facility focusing on high-risk births and a community hospital in suburban West Houston. Texas Children's is affiliated with Baylor College of Medicine and is its primary pediatric training site.  For more information on Texas Children's Hospital, go to www.texaschildrens.org. Get the latest news from Texas Children's Hospital by visiting the online newsroom http://www.texaschildrens.org/allabout/news/default.aspx and on Twitter at twitter.com/texaschildrens.
CONTACT:  Carol Wittman, +1-832-824-2040, Pager: +1-832-824-7243+ beeper 5695, cmwittma@texaschildrens.org
SOURCE Texas Children's Hospital
RELATED LINKS
http://www.txchildrens.org