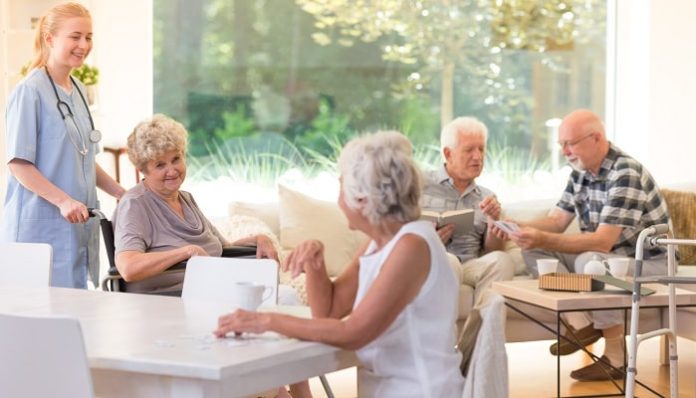 Senior living communities are the best options for individuals looking for a safe, secure, and comfortable place to live. If you are a senior citizen looking for a care center, you must be able to select the ideal facility that can meet your needs for assisted living. You don't want to make hasty decisions that you'll regret later on.
Hence, here are some of the most critical factors you should consider when choosing a senior living community:
1. Cost
Before you search, know what you can afford and consider all your options. There are many different types of senior living communities, each offering various amenities and services. It's easy to find out about the cost of senior living communities nowadays. Their website usually provides information about the price of services or ways to get in touch with them if you'd like to ask questions.
The costs vary greatly depending on the level of care needed by residents. For example, independent living communities offer residents a wide range of features and amenities, such as transportation, housekeeping services, and dining options.
However, no staff members are available around-the-clock to assist with daily tasks such as medication management or dressing. These communities generally charge less than assisted living facilities because they do not offer 24/7 caregiving services. On the other hand, assisted living communities deliver more support than independent living communities.
Typically, it includes three meals each day, but less is supplied in skilled nursing facilities (SNFs). Some assisted living facilities also provide on-site therapists or activities directors who can help with physical therapy needs and resident interactions.
2. Social Activities
Senior living communities offer a variety of activities to keep the residents involved. There are plenty of ways to engage with the community and participate in upcoming events—from arts and crafts to music classes.
Some senior living communities even have restaurants, fitness centers, and pools. These amenities allow you to enjoy your golden years while staying close to friends and family.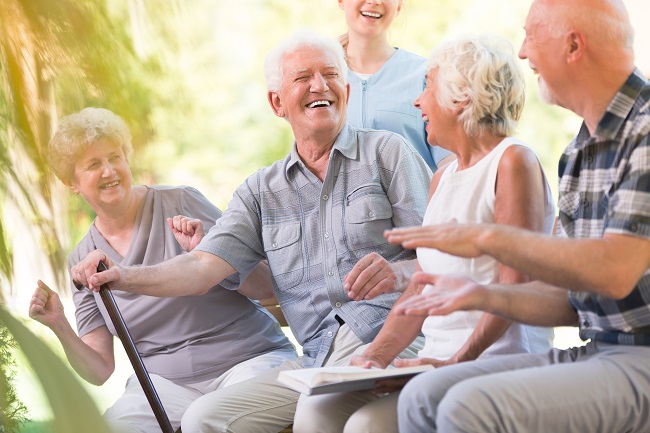 If you're looking for a place to keep you busy, consider these social activities when choosing a senior living community:
Arts & Crafts: Art activities can be as simple as coloring or making crafts out of recycled materials. They offer an opportunity for seniors to express themselves creatively without worrying about impressing others.
Dance Classes: Dancing is a great way to keep your body moving and active while having fun with friends. Seniors can take classes together to learn different dance genres like ballroom or swing, or simply have fun learning how to line dance!
Cooking Classes: Seniors can take cooking classes together to learn how to make different types of food, from appetizers to desserts. Cooking classes can help seniors stay healthy by learning to prepare more nutritious foods and exercise their bodies by standing at the stove or counter for long periods.
3. Location
When choosing a senior living community, consider the location. Think about where you want to live and how close it would be to family and friends. The closer you are to them, the more likely they will be able to visit. Also, think about access to public transportation or medical facilities if needed.
The location of your senior living community will also affect how much rent you pay each month. If you want an affordable rent rate, don't look for communities in major cities or large towns where real estate values tend to be higher than in other areas of the country.
This doesn't mean there aren't excellent communities in these areas. It just means there might be less competition for available units since fewer people want to live there because of high costs or other reasons. If you want to live in a specific area, check out the cost of living there before deciding.
4. Security
Not all senior living communities are created equal, and you want to ensure that your chosen community is safe and secure. Here are some things you should consider to help you pick a secure senior living community:
Security Cameras: Are there security cameras in common areas? Do they have excellent quality? And do they record 24/7? If not, why not? You want your loved ones to know that you're safe at all times of the day and night. Security cameras ensure this by making it easy to identify perpetrators after a crime.
Fencing: Is there fencing around the community? If so, is it locked at all times? Fencing around the property helps prevent intruders from entering the grounds without authorization. It keeps residents inside the fence, so they don't wander off into the neighborhood or beyond.
Emergency System: Is there an emergency alert system in place? If so, what does it look like? An alert system is crucial because it lets everyone know when there's a medical need or fire in the community.
By being careful, you can ensure that you'll choose a safe community you can live in without worries.
Takeaway
The best retirement home for seniors has a high standard of care and an excellent reputation. It should also offer plenty of amenities, activities, and programs to keep residents busy and involved in their community. If you're looking for a place, check out multiple communities before deciding.