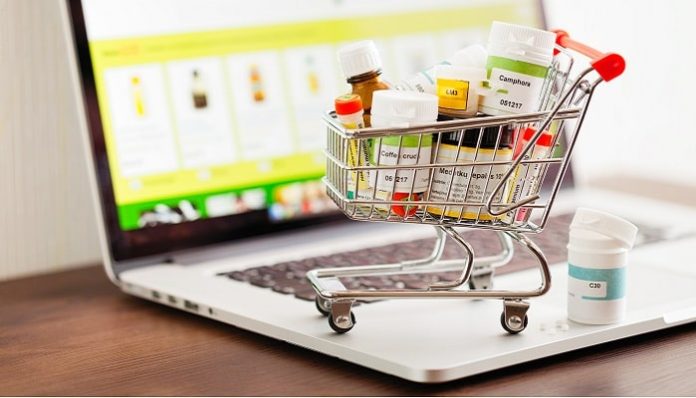 With almost everything available online, medications and health products have now become more accessible to people everywhere. Today, you can readily find and buy the medicine you need for your health concern. However, the convenience brought about by online shopping might be harmful to your health in the long run if you're not careful enough.

Consumers are unknowingly exposing themselves to unfamiliar or dubious sellers that are rampant online. With this in mind, it's crucial to be aware of the potential risks of buying medicine online such as fraud, false claims, harmful products, and the lack of information.
Finding an established and reliable source or seller of health products is crucial. Remember that you're putting your health on the line if the products you're using are not authentic. For instance, if you're in Perth,  you should check out Wizard Pharmacy or other trusted pharmacies which boast a wide selection of health products.
If you're planning to purchase medications or health products online, here are several safety tips to consider to ensure that you stay safe at all times
1. Consult Your Doctor
Always discuss with your doctor first what medication you truly need. Set an appointment with your doctor to get a proper diagnosis and treatment recommendations, especially if you have a severe or lingering ailment. Buying and using health products without consulting a doctor can be dangerous. You might be unknowingly worsening your condition or developing undesirable side effects.
Here are considerations to remember when purchasing medicine:
Proper amount or dosage. Get in touch with a doctor or pharmacist to get the appropriate dosage instructions instead of relying solely on the information you find on a website.
Using several health products at the same time has its risks. Ask how specific products or medications interact with one another and what you need to do if side effects occur.
Remember that managing your illness early and adequately by making the right decisions regarding your medications will benefit your overall health. By consulting your doctor, you can avoid experiencing pain or extra costs in the long run.
2. Stay Safe
Using medications or supplements from unfamiliar or unreliable sources can be risky since you're unsure what you're consuming. Avoid buying from online sellers that you're not familiar with or those that give you a hard time in finding proof that their products come from established suppliers or manufacturers.
Remember that products available on online platforms are likely to be substandard or fake. These products can have a detrimental impact on your health in the long run. When a website or retailer is willing to sell you a prescription medicine without requiring a prescription, consider it a red flag.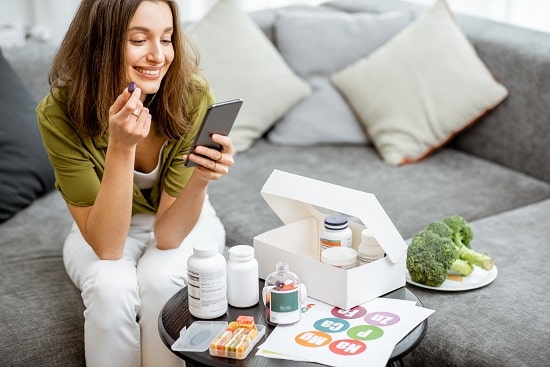 3. Choose Established Retailers
One of the main reasons to purchase medicine from established retailers, whether it's a physical store or online, is that you're ensured of the products' source. So do your research to find trustworthy retailers in your area.
If you're going to buy online from unheard-of sellers, you might not be able to claim any damages or get a refund in case something goes wrong. Additionally, you're also at risk of receiving damaged or expired products.
4. Be Wary Of False Claims
Health products that promise miraculous or quick results for specific medical conditions are too good to be true. Steer clear from these products at all costs. These products likely contain ingredients that may potentially trigger serious side effects.
Labels like 'miracle,' '100% safe,' 'a cure-all,' or 'risk-free' are indications of questionable products that you must avoid. Likewise, testimonials in forum posts, blogs, or group messages are unreliable since they're easy to produce or pay for. The best place to start looking for recommendations are family and friends, but make sure that you always consult with a doctor or pharmacist.
Additionally, avoid choosing products just because they have the lowest price. Quality is a crucial element when it comes to your health. Avoid the temptation to gain freebies or offers such as free consultations.
5. Check The Prices
The prices of online medications are not always the same as the prices of products in a physical drugstore. Therefore, it's ideal to call a local pharmacy to ask the price of the medicine you want to buy and compare it with the prices online.
Conclusion
With the convenience brought about by the internet in making almost everything accessible right from the comforts of your home, it's now possible to purchase medicine and other health products online. However, if it's your first attempt to buy medicine online, make sure that you're familiar with these safety tips so that you'll find the health products that you need while staying safe at the same time.