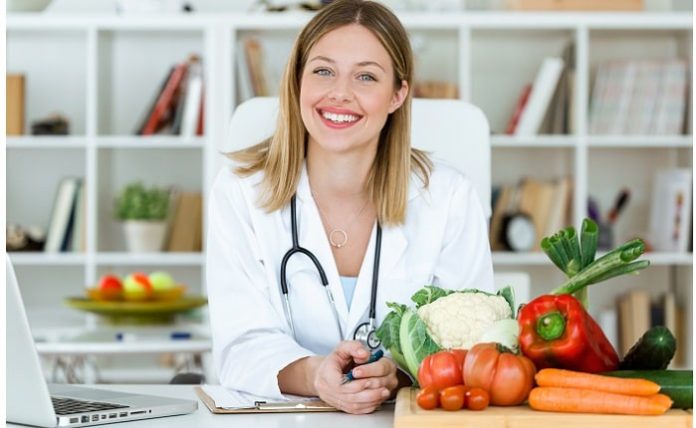 One of the careers that are actually in demand right now is that of a dietitian or a nutritionist. If you think you're passionate about food and nutrition, then these careers could be the right path for you. When you're a nutritionist, you'll serve as an advisor for people who require a health guide about their food intake, diets, and menu plans. You'll also have to know your clients' current lifestyle before assisting them in their habit changes and making better food choices.
Your goal is to help clients lose weight, maintain ideal weight, reduce fat, or boost energy. While some nutritionists start their own business, some would apply to hospitals, nursing homes, and other food and health companies. You may refer to this article to guide you in finding a job as a nutritionist.
People's interest in pursuing better fitness, nutrition, and better health is increasing every year. Thus, the industry for nutritionists is growing as well. As long as you have the correct qualifications and requirements, you're likely to have plenty of job opportunities in line with this industry.
Whether you intend to start your own business or work for another company, here are five things you may have to consider first before becoming a nutritionist:
You Need To Have Interest In Food And Science
The first thing that would drive you to become a nutritionist is to have an interest in the field itself. It'll be hard to pursue a course that doesn't appeal to you in the first place. Aside from the enthusiasm, it would help if you also had that natural ability to motivate people. To do this, you need to have a better understanding of people and their lifestyles. Every client is different, so you need to treat each of them personally by creating different plans that best work for them. The best way to help them is by explaining complex ideas in a comprehensive and straightforward manner.
Finish A Bachelor's Degree In The Field Of Nutrition or Food Management
Before you can become a nutritionist, you need to have a bachelor's degree in the field of nutrition science, dietetics, or food management. When you have the proper courses, it'll be easier for you to apply for private practices as some states have different requirements. Some need valid certification and licenses, while others would need you to have legal accreditation for certain positions. You can also research first about what your state requires so you can fully comply with them.
It would also be helpful to understand the difference between a nutritionist and a dietitian, as it could depend on your location. The important thing is to know what this line of work entails.
Once you've completed the course, certifications, or license that your state requires, you can proceed to apply for private practices. This option is best for people who want to pursue a more advanced degree. When you join private practices, you open yourself up for more opportunities. You can choose to become a nutrition educator or food researcher.
You can also work and practice under hospitals or nursing homes. There are also some food companies that hire their own nutritionists to work with them. Delivery diet plan companies and weight loss companies also accept nutritionists to work for them and help guide their clients to lead a better life.
Be A Persuasive Communicator
While you may have the interest, the proper degree, and the right amount of exposure to nutritional companies, you also need to be an excellent communicator to pursue this career. As mentioned earlier, each client will be different. Not only will you be working with your client, but you'll also have to work against their outside influences. For instance, your client may be listening to you during your sessions regarding diet plans and controlled food intake. However, when your client gets home, he's influenced by his friends to eat at fast-food restaurants with them. That itself could lead your client to easily succumb and forget the session you had for that day.
That said, you need to be a persuasive communicator. To do that, you need to have the ability to create and maintain good relationships with your clients to trust you, listen, and, hopefully, follow your every instruction. You don't need to talk to them about complex ideas and scientific terms that will only drive their attention away due to your language being hard to understand. Listen to them and let them talk about what the outside world says about their diet, and talk them out of it in an engaging language that they can easily understand.
Understand First That You Can't Help Every Client
Before becoming a nutritionist, you need to understand that there'll be instances that you can't help every client. It can be disappointing as a nutritionist to see your clients slip back to their old cycle no matter how you've both worked hard on your client's health and lifestyle changes. You may give them tools and equipment to support them despite them not anymore willing to go through with the health plan. You need to recognize that you can only do so much for them so that you wouldn't reach your breaking point as a nutritionist.
Finishing Up
Besides taking note of all of the points mentioned above, it's best to stay informed and updated about the food industry. The more skills and information you acquire on food and diet issues, the more likely you'll be successful as a nutritionist.