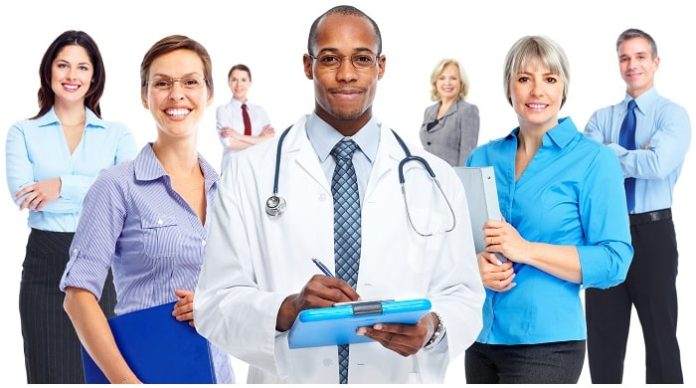 The pandemic affected many businesses in unimaginable ways. Thus, several companies have modified their operational practices to accommodate the changes resulting from the pandemic. Those who couldn't successfully adapt to the new business climate had to downsize or go out of business entirely.
Aside from manufacturing products and delivering services to their customers, businesses also have to devise strategies to help them thrive beyond the pandemic. The healthcare industry is not left out here. Healthcare businesses, just like every other business, must implement strategies that'll not only keep them afloat during the pandemic but also empower them to outlive the pandemic.
Do you run a healthcare business and seek steps to extend your business's lifespan beyond the pandemic? The following steps will enable you to achieve this goal:
Acquire Working Capital Loans
Working capital loan agencies provide short-term funding to businesses to cover day-to-day operational expenses. They provide immediate assistance for businesses that need extra working capital.
Working capital loans can be used for various purposes such as purchasing inventory, paying employees, and covering overhead costs. Unlike traditional bank loans that are rigid and difficult to qualify for, working capital loans are fast, flexible, and intuitive.
More so, small business working capital loans interest are moderate, and they have shorter payment periods and flexible usage, making it easier for businesses to pay back the loan in due time. The loan company sets up repayment plans so healthcare business owners can focus on managing the business.
Adopt Telehealth Services
Telehealth refers to delivering medical care, health education, or information concerning health and well-being through digital devices and formats such as phones and telecommunication devices.
Furthermore, healthcare businesses can facilitate patients' appointments with healthcare givers and provide training to health workers remotely with telehealth services. This online solution allows patients to access healthcare services with ease and convenience. Also, it ensures patient safety due to its adherence to covid protocols.
Lastly, the ability of telehealth services to make life and work easier for both patients and healthcare givers makes the whole experience inclusive and sustainable. Being inclusive and sustainable makes a company more flexible—allowing it to operate beyond the pandemic.
Initiate Effective Marketing Campaigns
Marketing is at the heart of doing business. Businesses need marketing to connect with existing customers and attract potential customers that can bring in more profits.
Therefore, healthcare businesses that seek to outlive the pandemic must be ready to launch new marketing campaigns and initiatives that'll increase their visibility and translate into increased business opportunities. Beyond traditional and prevalent marketing strategies, healthcare businesses must leverage innovative strategies to get their business in the face and memories of as many customers as possible.
Improve Cash Flow Management
An excellent way to keep a business in existence is by ensuring an adequate and effective flow of cash. Healthcare businesses must ensure a stabilized cash flow with enough liquidity to maintain operations to outlive the pandemic. Money must be invested wisely in the most essential and profitable ventures. They need to streamline the cash flow to ensure the effective allocation of resources to the right aspects of the business.
Embrace Hybrid Work and Communication For Team Members
Organizations across the world have responded to the pandemic by offering their workers alternative work schedules. The schedules range from work-from-home options to part-time and flexible working schedules. The remote work option is beneficial to both the organization and its team member as it saves operational costs and improves the work experience. By adopting the work model, healthcare businesses can achieve an increased level of efficiency and benefits despite restrictions that have been enacted due to the pandemic.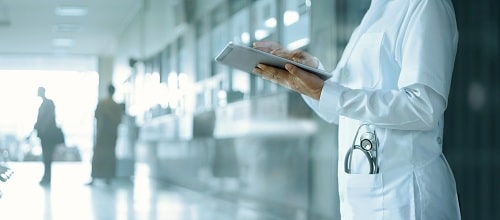 Increase Operational Flexibility
Before the pandemic struck, businesses had their usual way of doing things. However, the level of disruption created by the pandemic makes it necessary for companies to integrate innovative methods, processes, and frameworks. Healthcare businesses will outlive the pandemic if they can adopt operational flexibility.
Rather than stick to old ways of delivering their healthcare services, which may no longer be optimal due to changes caused by the pandemic, they should adopt innovative healthcare strategies. They should also implement business models that will enable them to provide improved care and give them an advantage in the case of any unforeseen circumstance in the future.
Conclusion
Like other industries, healthcare businesses are also operating through uncertain times. Nevertheless, uncertain times call for innovative responses. Healthcare businesses must seek to outlive the pandemic; however, they will need to adopt the strategies outlined above. The integration of these strategies will increase the operational effectiveness of businesses and improve both their competitive advantage and sustainability.