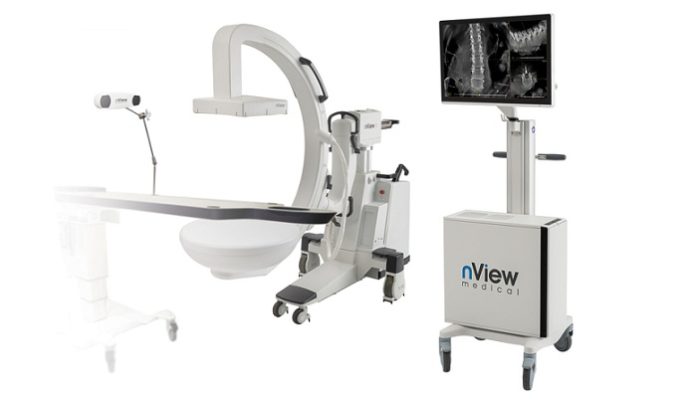 Orthofix Medical Inc.  a global medical device company with a spine and orthopedics focus, and nView medical, a Salt Lake City-based company developing surgical imaging and guidance systems enabled by artificial intelligence (AI), announced a partnership and investment agreement to jointly develop and co-market the innovative nView systems with Orthofix cervical spine and pediatric limb deformity correction procedural solutions.

The novel nView s1™ system with insta-3D™ technology is a U.S. Food and Drug Administration 510(k) cleared imaging system that features the unique ability to instantly capture 3D images with very low-dose radiation. This approach makes the 3D images available throughout surgery, enabling real time visualization. The nView s1 doubles up as a surgical guidance system with GPS-like technology that uses the true representation of the anatomy as maps and incorporates AI technology to augment the surgeon's understanding of the surgery.
As part of the collaboration, Orthofix will utilize an nView s1 imaging and navigation system in its Lewisville, Texas training facility where they will conduct joint educational programs for surgeon customers. Orthofix and nView medical will work together to gain 510(k) clearances for Orthofix pediatric limb deformity solutions navigated with the nView s1 system. Additionally, the companies will pursue the development of an application of the technology for adult cervical spine procedures utilizing Orthofix's comprehensive portfolio of cervical solutions.
"The nView s1 system's insta-3D imaging technology complements Orthofix's pre-planning and post-operative software platforms. It is an innovative digital solution aimed at better streamlining the surgery by reducing radiation exposure and decreasing OR time, which is so important for pediatric surgeons and their patients," said Orthofix President and Chief Executive Officer Jon Serbousek. "We also look forward to working with nView to expand application of this technology for use in cervical spine procedures, utilizing Orthofix cervical solutions."
"We are very excited to partner with Orthofix, who has a long history in pediatric limb deformity correction, and deep expertise with adult cervical spine procedures," said nView medical Founder and Chief Executive Officer Cristian Atria. "As we continue the initial commercial rollout of our technology in pediatrics, we look forward to bringing our value proposition to more patients and surgeons, who are also served by Orthofix."