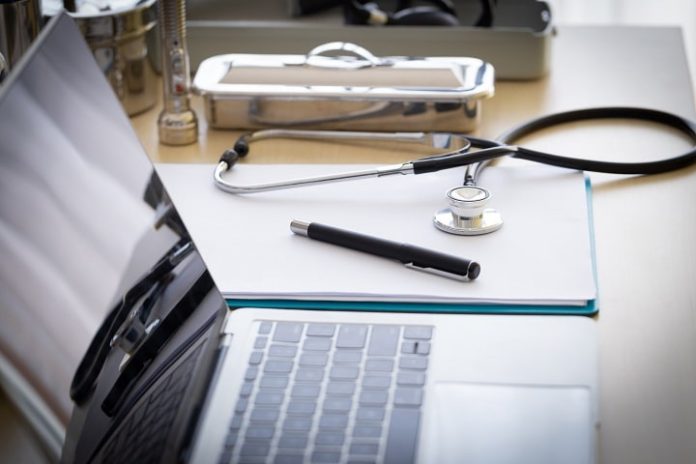 At present, did you know that there are approximately millions of healthcare providers across the United States? You'll discover doctors fulfilling various roles, such as pediatricians, psychiatrists, surgeons, neurologists, and cardiologists, among others.
For these specialists to take care of their patients well, their office must be equipped with suitable accessories. These peripherals may either be medical equipment or supplies that are essential in caring for a patient.
To clarify, medical supplies refer to items that are consumable or, otherwise, may diminish later in time. On the other hand, equipment consists of tools, which you'll need not repeatedly buy. You only need to replace them when they break down. Health workers use them for diagnosing patients.
If you're a doctor in the process of setting up your medical practice, you'll find below a list of medical accessories that every practitioner must have.
Receiving Area Supplies
Of course, when a patient arrives in a doctor's office, they first enter the facility's receiving area. To ensure your patients and their companion are comfortable while waiting for their schedule, see to it you have the following:
Comfortable chairs or sofa
Television
Lamps
Decoration
Mirror
Paintings
Books
Magazines
Toys (so children will not get bored)
Water dispenser
Disposable cups
Hand sanitizer
Autoclave
Whether you're a general practitioner or a healthcare specialist, the patients who consult you bring with them at most times various germs. As such, managing the spread of infection is highly essential to curb its growth.
This scenario explains why an autoclave is vital for any medical unit. Basically, an autoclave is a device that sterilizes medical tools at extreme temperatures. To handle tools efficiently and safely, you must clean them first, disinfect them, then sterilize them.
Keep in mind that you also need to retain a copy of your autoclave's maintenance records to make sure you have it checked regularly and keep its quality for an extended period of time.
Standard Diagnostic Tools
In every doctor's office, these standard diagnostic tools should always be present:
Thermometer
Blood pressure monitor
Pulse oximeter
Reflex hammer
Stethoscopes
Eye chart
Blood test kits
Colposcopes
Ophthalmoscopes
Otoscopes
Furthermore, to efficiently examine patients' see to it, you have procedure tables and a mobile laptop cart to carry your laptop and other medical essentials. This way, you'll avoid unnecessary travel between the patient examination area and your central workstation.
Emergency Equipment
Sometimes a healthcare provider's routine check-up may turn into an urgent situation. In cases like these, it's crucial a doctor must have the following on hand:
Ventilator
Oxygen mask
Oxygen canisters
Aspirator
Resuscitation mask
Trauma board
Foil blankets
Please note the above tools aren't enough to save an individual from an emergency situation. However, they can buy the healthcare provider significant time to bring the sick patient to the hospital.
Procedure Supplies
Meanwhile, it's not unusual for doctors to conduct minor treatment on a patient needing cleansing or dressing of a wound. Hence, your office should have a constant stock of these supplies:
Hypodermic needles
Antiseptic wipes
Tweezers
Adhesive bandages
Cotton wool pads
When it comes to the above supplies, keep in mind you need to store them properly. Remember, some of the items are single-use. Thus, it would be best if you disposed of the remaining pieces right away when you open a pack.  Make sure to throw them in the appropriate trash bins as well.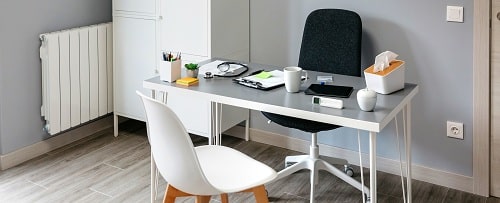 Protective Equipment
On the other hand, to restrain the circulation of viruses, every doctor's facility must have proper protective equipment. Healthcare providers must wear them while performing procedures or conducting any medical examinations.
For this reason, you'll need a continuous supply of face masks and gloves. Note that since these pieces of equipment are primarily single-use, you need to discard them safely after use.
Additionally, to shield your eyes from viruses or infection, see to it you're wearing appropriate eyewear. It's best to make sure you own a few pairs of these and don't forget to sterilize and clean them after each patient consultation.
Basic Supplies
Lastly, a doctor's office shouldn't be without these vital basic supplies. Of course, the list may adjust depending on your specialization. However, below are some of the items every healthcare provider should have:
Sterile gloves
Hand soaps
Toilet paper
Paper towels
Facial tissues
Gauze pads
Needles/syringes
Alcohol pads
Swabs
Band-aids
Cotton applicators
Final Thoughts
In the long run, whichever medical office accessory you plan to purchase for your practice, remember it's essential that you research first for items with optimal prices. However, if you specifically prefer the accessories at a particular facility you trained, consider inquiring from those doctors where they procured their medical supplies. Besides your peers appreciating your compliment, they'll be able to direct you towards quality and efficient materials.