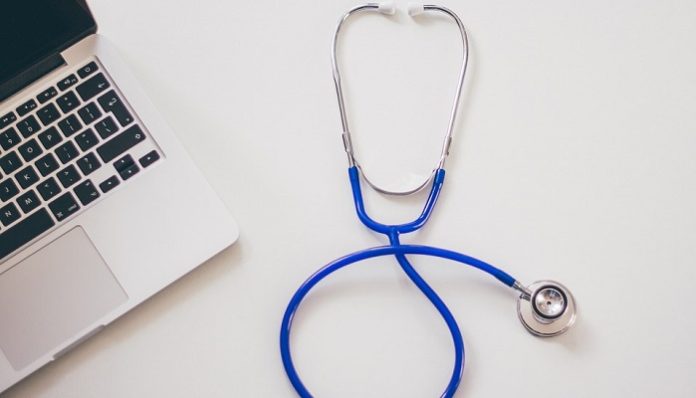 Healthcare undoubtedly serves as a rewarding career avenue for those intrinsically altruistic. This field offers the satisfaction of helping others and is one of the fastest-growing industries, promising numerous opportunities for career growth and progression.
Nurses comprise the largest workforce in the healthcare industry, underlining their vital role. Registered nurses, particularly, find Massachusetts a lucrative employment hub. This state offers the highest salaries for this profession, with annual incomes potentially reaching $94,960, significantly higher than the national average of $77,600.
Embarking on a career as a registered nurse is akin to stepping onto a ladder of numerous possibilities. But don't pause at this initial stage; the nursing profession has avenues for growth and advancement. To truly capitalize on your career choice and climb higher up the professional ladder, you should consider the following steps:
1. Commit to lifelong learning
In the fast-paced healthcare industry, marked by constant evolution and innovation, lifelong learning becomes a pillar of career growth. Continued education becomes crucial as new developments, research, and technological advancements surface daily. Pursuing a higher education degree enriches your clinical expertise and sets you apart from many registered nurses, enabling you to explore unique career pathways.
Securing an advanced degree can lead you towards more lucrative and personally satisfying roles and allow you to specialize in a specific field. For those in nursing, progression often includes obtaining a BSN, MSN, or DNP degree.
For executive roles in nursing, a more advanced degree becomes essential. Notably, Massachusetts is a prime destination for pursuing such higher education. Considering the state's high-paying opportunities for registered nurses, as mentioned earlier, it also has a reputation for its high-quality education system. Particularly, when it comes to BSN to DNP programs Massachusetts has many reputable universities offering flexible online programs to accommodate working professionals. These educational paths equip you with the essential credentials, skills, and knowledge needed for advanced nursing practice, paving the way toward more prominent roles in healthcare.
2. Look for opportunities for specialization
By specializing in a field, you can enhance your expertise in your area of interest, get better career prospects, and find more personally rewarding jobs. Common clinical specializations for registered nurses include family nurse practice, pediatric critical care, progressive care, adult critical care, perioperative nursing, etc.
If you would like a leadership role in nursing, you can find many certifications that qualify you for managerial posts; there are certifications for positions of administrators, managers, executives, and more.
The educational requirements for each of these specializations are varied, and each requires a different skill set. Look into the career path you wish to continue with and the organization you want to work for and get certified accordingly.
3. Associate yourself with a nurse mentor
Have you found yourself a nurse mentor yet? If not, it is time you do.
Starting as a registered nurse in a new setting with unfamiliar duties and unexpected pressures, it is a tremendous help to have someone to turn to for advice and professional assistance.
Many nurses find it overwhelming to manage work and home responsibilities and maintain a work-life balance. Having a mentor in your corner helps you get practical advice, adjust to institutional demands, and improve patient outcomes.
Mentorship is also a huge help regarding career advancement, academic advice, and clinical care support. You can learn about shaping your career prospects for the better and productively dealing with your workload.
4. Get certified
Other than higher education degrees, certain certifications can help you qualify for higher-paying, specialized nursing careers. Many nursing professions, including senior care, critical care, urgent care, or emergency care units, demand certifications like Advanced Cardiac Life Support (ACLS) or Basic Life Support training (BLS).
Similarly, you would need Pediatric Advanced Life Support training (PALS) to specialize in critical care for children and infants.
It might sound challenging to fit a certification into your busy schedule, so looking for online programs instead of on-campus ones is a good idea. Online courses allow you to keep a flexible schedule and maintain your pace.
5. Seek networking opportunities
Networking is one of the most effective ways to advance your nursing career. By connecting with other professional leaders, you can learn about many new opportunities, find qualified mentors, and get the inspiration you need.
There are many professional organizations where nurses from different fields and various organizations can come together on a common platform and share their skills, expertise, and knowledge. These networking platforms help you seek academic advancement opportunities, look for new jobs, share resources, stay up-to-date with new information, communicate, and get professional support.
6. Follow nursing blogs
As strange as it might sound, reading nursing blogs is also a great way of learning. Through nursing blogs, you can get insight into the first-hand experiences of professional nurses, learn from their mistakes, and learn about specialty areas you are unfamiliar with. You can also directly access information about new findings, trends, and ideas from seasoned experts in the field.
The current focus on digitalization has increased the popularity of nursing blogs as a tool for the latest research. 'Nursing Notes,' Nurse Together,' and 'The Nerdy Nurse' are just some of the endless list of nursing blogs.
7. Join a nursing board
A major milestone in nursing boards was the Nurses on Boards Coalition (NOBC) in 2014; with 10,000 board seats ever since there have been numerous platforms for developing nursing communities where nurses can get a say in decision-making in the community.
In the healthcare sector, nurses should have a say in decision-making because they comprise the largest segment of the healthcare sector. Consider joining a committee, board council, working group, or government if you want leadership roles.
8. Avail of new opportunities
Adaptability to change and a thirst for new experiences are great assets for advancement. Be open to change and willing to take risks. Grab any learning or job opportunity with both hands and hold on.
Lifelong learners are best equipped for advancement, and being afraid of new challenges can be an obstacle.
Final words
One of the many plus points in nursing is the endless career advancement opportunities if only you avail them. At whichever point in your career, commit to lifelong learning, seek specialization, find a nurse mentor, get certified, keep up with nursing blogs, and join a nursing board. Together these career advancement strategies will help you land a better, more satisfying, and higher-paying job.