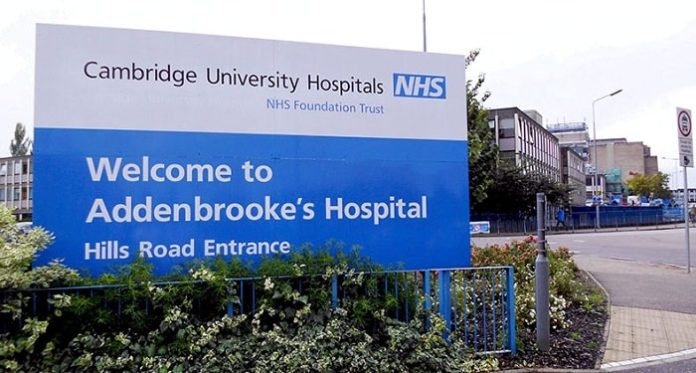 Cambridge University Hospitals NHS Foundation Trust (CUH) has started using the world's first disposable version of a medical instrument that plays a vital role in diagnosing and treating diseases of the small intestine.
A duodenoscope is a hollow, flexible, lighted tube which passes down the throat to allow doctors to see the top of the duodenum and diagnose and treat diseases such as cancer or gallstones in the pancreas and bile ducts. Until now, each instrument has had to be sterilised or high level disinfected after use.
The EXALT Model D Single Use Duodenoscope benefited three Addenbrooke's patients for the first time on Friday (30 October), and improved at a stroke the already super-high infection control standards in the endoscopy department.
The new scopes reduce the risk of bile duct infections, particularly for patients with reduced immune systems. It helps in the ongoing fight against hard-to-treat infections and has extra significance with the arrival of Covid-19.
It is helpful to staff because they will be able to continue service in the event of breakdowns of current endoscopes, or sterilising equipment, ending delays in the therapeutic procedures for patients.
The EXALT Model D, made by Boston Scientific, is the only CE Marked single-use disposable duodenoscope. It was also granted Breakthrough Device Designation from the American Food and Drug Administration (FDA).
Darragh Tolan, vice president, Endoscopy at Boston Scientific said CUH was first choice for the UK roll-out because of its standing as a world-leader in the detection and treatment of biliary disease.
He added: "This is a great milestone for the UK and we are delighted to work with the fantastic team at Addenbrooke's to hold the country's very first case using EXALT Model D. At Boston Scientific, patients are at the heart of what we do and now more than ever, we need to support healthcare providers such as the NHS to provide the highest quality care. Congratulations to Dr Corbett and everyone involved in these first cases."