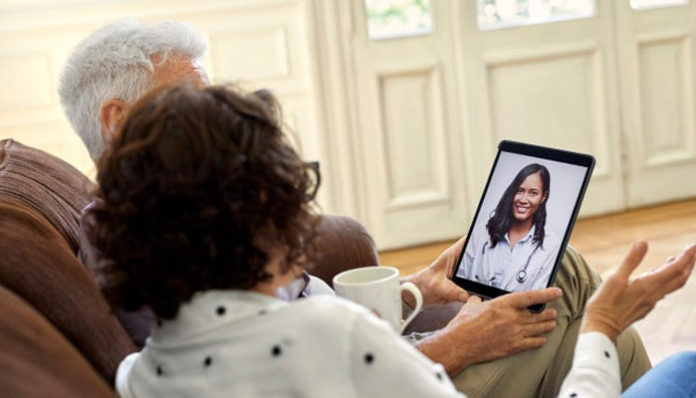 For the purpose of assisting young cancer patients and family members, the Australian government has developed a digital cancer hub. Canteen, Camp Quality, and Redkite, three of Australia's best organisations for helping kids with cancer, worked together to make the Cancer Hub.

According to a press release, the digital centre will offer online counselling to parents of children under the age of 12 who have cancer. It expands on Canteen Connect, a phone app and online community for individuals between the ages of 12 and 25 coping with cancer of their own or that of a family member.
The Cancer Hub will be offered by Canteen until the end of 2023 with funding from the federal government of A$3.3 million ($2.2 million). This includes A$1.5 million ($1 million) to provide a cancer navigation service and A$1.8 million ($1.2 million) to maintain its Canteen Connect service. The government hopes to help 20,000 more Australians with mental health issues and more than 70,000 people with cancer through the centre. It will also offer lodging and financial support.
The government stated in a release that providing young cancer patients and their families with digital access to specialised navigators and counsellors will guarantee that they can get the proper help as near to home as possible and in the quickest timeframe. Additionally, the Cancer Hub will include local employees in all major capital cities as well as in a few smaller centres.
WHY IT MATTERS
According to data from the Australian Childhood Cancer Registry, 750 Australian children under the age of 14 are typically given cancer diagnoses each year. Leukemia and tumours of the central nervous system, particularly those of the brain, are the most common cancer forms in young kids.
Additionally, it is anticipated that children's cancer takes over 100 lives annually in Australia, with brain tumours being the main culprit. Among the G20 nations, Australia has the fifth-highest prevalence of childhood cancer cases, but it also has the lowest fatality rate, as per data from Globocan.
THE GENERAL SURFACE
Canteen and the Australian government have a long-standing partnership; in 2008, Canteen obtained its first government grant. According to recently appointed Health and Aged Care Minister Mark Butler, the government will continue to spend extensively on kids' and teenage cancer across the cancer care continuum.
Canteen launched a physical cancer centre in New South Wales in March 2022, joining up with seven other nonprofit organisations. The Hunter Cancer Hub also provides information and assistance to families and individuals affected by cancer.
The federal government recently provided Ovarian Cancer Australia with an additional A$2 million ($1.3 million) to support the non-efforts profit to deliver psychosocial telehealth services and support to ovarian cancer sufferers through 2024.