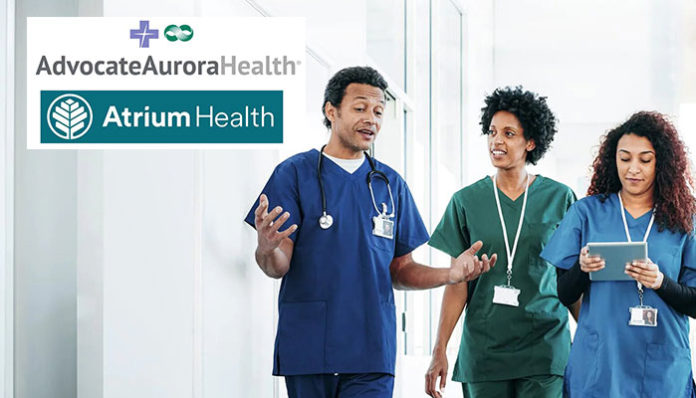 Healthcare mergers and acquisitions experienced a record-breaking quarter in the 2nd period of this year, with a total transacted revenue of $19.2 billion, driven by a few "megadeals" that doubled the transacted revenue reported in Q1.

Without a shred of doubt, these megadeals have put Q2 M&A rate at an all-time high. The proposed merger between Advocate Aurora Health and Atrium Health, in which the smaller party, Atrium, has an annual revenue of $12.9 billion, was the primary driver of the historically high quarter, as per Kaufman Hall's Quarterly Mergers and Acquisitions Report. The smaller party in megadeals or mega transactions often generates annual sales of more than $1 billion.
MercyOne and Trinity Health revealed another large-scale agreement during the quarter, with the smaller company reporting $3 billion in yearly revenue. Additionally, although they weren't "mega" transactions, Bellin Health System and Gundersen Health System ($800 million in smaller party revenue) and George Washington University Hospital ($600 million in smaller party revenue) were both big agreements that happened in Q2.
13 transactions in total were declared in Q2. That may seem modest in comparison to some of the figures from before the outbreak struck in 2020, but the huge deals have more than made up for any possible shortfall in total revenue from transactions.
WHAT IMPACT IS IT?
The $19.2 billion figure is double the $8.5 billion in transaction revenue that healthcare reported in Q2 2021. Additionally, the scale of the Q2 2022 deals that were publicly disclosed—particularly the proposed merger of Advocate Aurora Health and Atrium Health—led to average party sizes that were more than twice as large as the record-breaking $619 million average party sizes at year's end in 2021. The normal size of the smaller party was close to $1.5 billion for Q2 2022.
A for-profit health institution served as the acquirer in three of the 13 mergers. An academic/university-associated acquirer participated in one deal, and a religiously linked acquirer participated in the other. In the latter eight transactions, different non-profit health systems were the acquiring parties.
Certain agreements went beyond the usual horizontal alliances among hospitals and health systems. An illustration of this pattern was the formation of new partnerships for the delivery of skilled nursing and long-term care. Hackensack Meridian Health announced in late March that Complete Care would buy the majority of its long-term care facilities. Furthermore, Virtua Health stated in April that it had sold its two skilled nursing facilities (SNFs) to Tryko Partners, who will continue to run them with assistance from Marquis Health Consulting Services.
These serve as an example of the growing propensity of health systems to review their strategic choices for offering post-acute skilled care, which may involve the selling or monetization of their current SNF properties or collaboration with specialist SNF operators. These deals were attributed to changes in the long-term care sector and a willingness to reinvest in core services. In a news release announcing the merger, Hackensack Meridian Health stated that this decision had been made in accordance with industry trends and best practises. The long-term care market has seen significant changes over the previous few years as a result of the COVID-19 pandemic.
By divesting in the skilled nursing space, they are better able to reinvest in areas where they can actually make an effect, Dennis W. Pullin, President and CEO of Virtua Health, stated.
THE GENERAL TREND
Because there were no megadeals in the first quarter of the year, there were only 12 transactions, for a historically low total of $2.9 billion. President Joe Biden's executive order from last summer sought to rein in hospital and health insurance mergers as well as other practises that it claimed reduced competition and raised prices.
According to the order, hospital mergers have left many localities, particularly rural towns, with few viable options for accessible and reasonably priced healthcare services. It urged the Federal Trade Commission and the Department of Justice to rigorously enforce antitrust laws and acknowledges that the law empowers them to fight earlier improper acquisitions that former Presidencies did not originally challenge.
Biden urged the DOJ and FTC to evaluate and update current merger regulations in order to make sure that such mergers do not negatively impact patients.