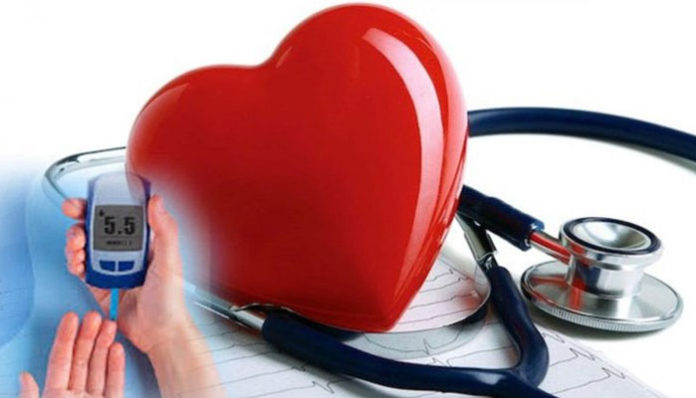 Untangling the connection between diabetes and heart disease, two of the most urgent global health concerns, could be beneficial for people with diabetes. Researchers from all over the UK will be able to securely access health data thanks to the project, which is being coordinated by the Data Science Center. This will hasten the hunt for better diabetes prevention and care.

90% of the 4.9 million people in the UK who have diabetes have type 2 diabetes. Diabetics are up to three times more likely to have a heart issue than the general population, and cardiovascular disorders, such as heart attacks and strokes, are among the main causes of death. Blood vessels are harmed by diabetes, making blockages and clogs more likely.
The Diabetes Data Science Catalyst is a new programme that the British Heart Foundation-BHF is launching in collaboration with Diabetes UK and Health Data Research UK. They intend to find approaches to lower the prevalence of type 2 diabetes and enhance care for people with all forms of diabetes in order to lower their risk of developing heart disease.
Researchers will be able to safely and effectively access and link the distinctive "big data" that the UK has to offer, which is dispersed among registries, medical records, and GP datasets. Prior to researchers accessing the data, names and addresses that could be used to identify patients will be removed.
The Catalyst builds on the $10 million commitment of the BHF Data Science Centre to advance the ethical and responsible use of health information for investigation of the origins, prophylaxis, and treatments of heart and circulatory disorders. The Catalyst will be led by Associate Director of the BHF Data Science Centre, Professor Ewan Pearson.
It's appalling that diabetes contributes to 590 heart attacks and 770 strokes each week in the UK. This partnership will advance knowledge of the genesis and evolution of diabetes as a significant cardiovascular risk factor and, most critically, will spur advances in patient care that will help save lives.
The Medical Director, Professor Sir Nilesh Samani, declared that as one moves towards a new era of digital medicine, they at the BHF recognise the enormous promise of data science. Since the Diabetes Data Science Catalyst will be released soon, they are thrilled to be collaborating with Diabetes UK and Health Data Research UK. With this new effort, the BHF and Diabetes UK will be better able to address the significant issue of decreasing the impact of cardiovascular illnesses in people with diabetes.
By releasing the power of data, they will be capable of understanding how diabetes raises the likelihood of developing fatal heart and circulation diseases, and how one can spare families from this heartache.
Director of Research at Diabetes UK, Dr. Elizabeth Robertson, stated they are excited to establish the Diabetes Data Science Catalyst in collaboration with Health Data Research UK and the BHF Data Science Centre. The Diabetes Data Science Catalyst does have the ability to facilitate data-driven research, generating insights that will enhance healthcare and get people closer to a time when cardiovascular disease is not one of the major causes of mortality in people with diabetes. They are certain that by including people with diabetes in this cutting-edge research, any advances in diabetes treatment that come from this programme will better meet the requirements of those who deal with this persistent condition on a daily basis.