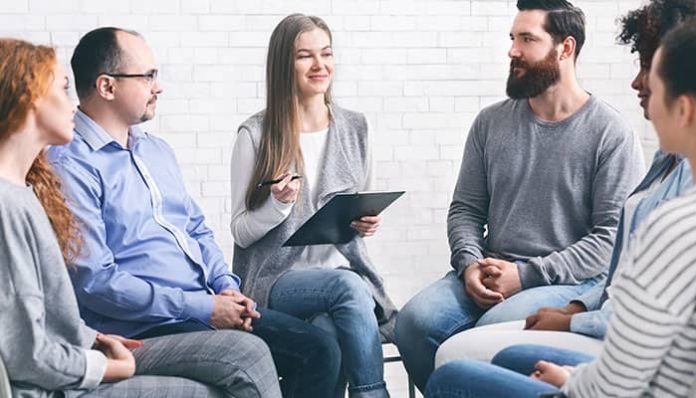 Recovering from alcohol abuse is a lengthy process. There's no set time frame for substance use recovery, and each person and each circumstance are highly unique. Regardless of the type of substance use treatment, you're getting—therapy, detoxification, counseling, etc.—it will usually happen as inpatient or outpatient rehabilitation.

The terms inpatient and outpatient are frequently referred to as a kind of treatment or diagnostic. In an inpatient rehab program, the person must undergo detox and therapy within a treatment facility, often because the facility has to monitor the individual strictly. However, an 'outpatient' rehabilitation program offers the same type of treatment, yet there will be no structure similar to the inpatient program.
Overall, you can continue reading if you or someone close to you have become addicted to alcohol and are deciding which type of rehabilitation program is the best.
Signs Of Alcohol Abuse
While there is no formula for knowing whether an individual is an alcoholic, symptoms often co-occur. One symptom may become another more severe symptom, contributing to further issues as time passes.
Some common symptoms of alcohol misuse are:
Expressing signs of irritability and severe mood swings;
Drinking alone or in private;
Isolation and disconnecting from friends and loved ones;
Undergoing temporary blackouts or short-term memory loss;
Experiencing a hangover when not drinking alcohol;
Having excuses for drinking, such as to alleviate stress, relax, and feel normal;
Change in outward appearance and the choice of acquaintances the person hangs out with;
Deciding to drink than catering to duties and responsibilities;
Became involved in a risky situation during and after drinking;
Have avoided activities and hobbies that one used to love to spend more time drinking;
If you notice these signs in your close friend or family member, you can visit Jacksonhouserehab.com or other treatment center websites.
Inpatient Rehabilitation
Inpatient rehabilitation is one of the common ways to address alcoholism. Here, a patient will be admitted into a rehab facility or treatment center and will remain there throughout the time of treatment. A patient will have access to medical professionals and other specialists for about 24 hours daily, allowing the person to rest appropriately, knowing that someone will always assist them.
Moreover, inpatient rehab programs have a specific schedule that includes breakfast in the morning, counseling sessions, therapies, and different activities for the rest of the day.
Likewise, the length of time for patient treatment within the rehab differs for each individual. The shortest program at various treatment facilities is 30 days. On the other hand, some people have to spend an additional period and tend to remain for many more months. Other rehabs may offer you a complete detoxification process on the rehab premises and transfer you to an outpatient facility after such a procedure.
Benefits
Some benefits of inpatient alcohol rehab that you should take note of are:
1. The Patient Will Be Supervised
When the individual is admitted into an inpatient rehab center, they'll get proper supervision from specialists who can handle them with care. These therapists know the challenges that patients who are under recovery tackle. So, they're available to provide assistance to their clients and assist them to remain on the right road. Supervision from these medical professionals also allows patients to be accountable for their addiction therapy.
2. There Will Be Community
One of the main characteristics of substance abuse treatment is the community that's developed between counselors, staff, and fellow recovering patients. That's why 12-step programs such as alcoholic anonymous have more achievement. Having a support system within a rehab center who's aware of your addiction difficulties and can be someone to depend on is significantly helpful.
Know that the Substance Abuse and Mental Health Services Administration said that having relationships and a network of people that offers hope, love, friendship, and support is vital to recovery. And so, a group that'll offer support may even be necessary for a person to recover.
3. Offers Inpatient Detoxification
For a person who's misusing alcohol, the act of going through withdrawal and detoxing can prove to be a very uncomfortable process. As such, many try to avoid it as much as they can. For those who have made it a habit to drink, trying to cut back on alcohol can cause withdrawal symptoms such as headaches, hallucinations, and delusions. They can also experience tremors, seizures, and delirium tremens, which can cause reduced blood flow to the brain.
And as such, it can be hard to face the withdrawal and detoxification process, especially when done individually. Yet, the good news is that inpatient rehab can offer a safe environment to detox. Medical professionals can check the patient's vitals and ease some of the undesirable symptoms.
4. Outpatient Rehabilitation
In outpatient rehab, a person will learn how to recognize and prevent triggers related to alcohol outside a treatment facility. Many outpatients meet their treatment specialists daily for the first several weeks or even months. Afterward, the number of meetings will start to be reduced depending on how a person advanced in recovery.
Although inpatient and outpatient programs tend to have similar characteristics, they also differ. Outpatient programs are often not as extensive and give freedom for people to do their jobs and school activities while receiving treatment.
They're also an ideal solution for those with a stable place to reside and who don't have a severe drinking issue. Yet, while outpatient facilities are a good substitute for inpatient programs, they do not apply to all. For example, if an individual has a long-term struggle with drinking too much alcohol, they may have to take note of a more structured inpatient treatment program.
Know that outpatient rehabilitation varies by program, and you can find this treatment in:
Hospitals
Residential treatment centers
Substance abuse counselors' offices
Community mental health clinics
Benefits
These are some of the benefits of outpatient rehabilitation that you should consider:
5. The Treatment Is Less Costly
Outpatient rehab is generally less costly compared to inpatient rehab. The average cost of outpatient care for three months is around USD$1,400 to USD$10,000, whereas residential treatment costs between USD$5,000 to USD$80,000 depending on the length of stay. Insurance usually takes over a large part of the rehab cost, yet for those who'll spend from their pocket, outpatient is a much better choice monetarily.
Overall, consider checking online to know more about the costs of alcohol rehab.
6. Offers Family Support
Individuals in an outpatient rehab program may benefit from maintaining close contact with their loved ones while receiving treatment because they often receive more support and guidance from family members than those in a treatment center.
Likewise, family therapy can be integrated into outpatient rehab to help the entire family rather than just the patient. This therapy examines the entire family as a system and functions in the idea that a change in the system will result in changes in other aspects. One of the principal objectives of family therapy is for a patient to find strengths and resources from family members and use those to create ideal approaches to living without alcohol.
7. Can Be Suitable For One's Schedule
One of the most valuable benefits of outpatient alcohol rehab is that it can fit with your daily schedule. Compared to the inpatient program, where you'll stay in the treatment facility for the whole day, here you'll have a lot of freedom over what to do. You can choose the frequency of visits, the time of visits, and even whom you'll work with. This control is vital as it allows you to tailor outpatient rehab to meet your particular requirements.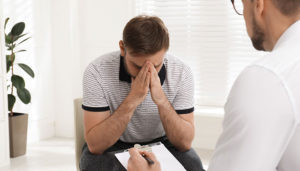 Which Is Better?
Seeking support for your alcohol addiction is one of the most crucial decisions you can make for yourself or your loved one. Likewise, deciding on the ideal type of rehab program can be daunting at first. Yet, it's helpful to spend some time assessing your alternatives.
Know that if your alcohol addiction isn't as serious, an outpatient rehabilitation program can be the path moving forward. Also, you should recognize if you can keep up with your work or school activities even when you're undergoing the process of rehabilitation.  Also, if your monetary resources can't keep up with an expensive substance abuse treatment, this alcohol rehab is preferable.
However, an inpatient rehab program would benefit you with persistent and severe alcohol addiction. The reason is that they can offer a more intensive inpatient care and detoxification process.
Conclusion
Alcohol addiction is a severe type of addiction because of its effects. And so, if you or your loved one have become addicted to alcohol, know that you can find help by undergoing an alcohol rehabilitation program.
An alcohol rehab program can be grouped into two categories: inpatient and outpatient alcohol rehab. Likewise, each type of rehabilitation offers its benefits, and each program can be suitable depending on the severity of the alcohol addiction and other factors.
Overall, consider the information provided as a guide on knowing the ideal option for your or your loved one's recovery.