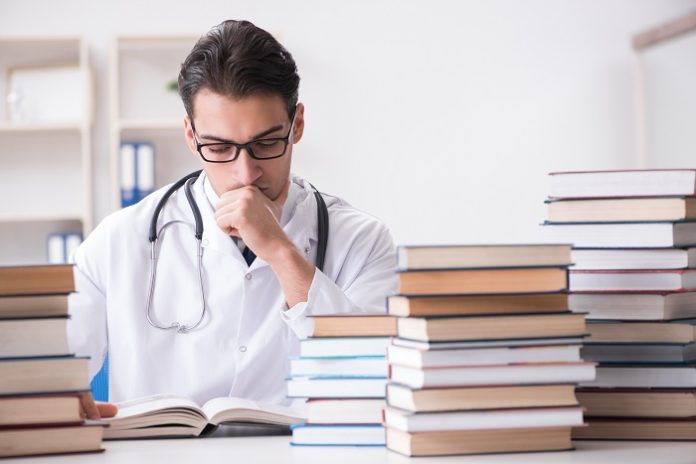 One's academic journey doesn't end after the completion of a degree. To guarantee the reliability and quality of service, many disciplines impose further requirements and procedures. For instance, in the medical and healthcare industry, you can only begin your practice after obtaining a license.
What Is A License?
Doctors, nurses, lawyers, and teachers have one thing in common. Before stepping into their career fields, they must have the right credentials in carrying out their roles, which are in the form of licenses and certifications.
These titles are granted to individuals once they complete practical experiences, such as on-the-job training, residency, and internship. A license is important to your career since this will prove your knowledge and skills required for the job.
Also, issuing licenses to recognized professionals will protect the public from inexperienced workers that are claiming to be professional ones.
Essentially, these are some occupations and fields that require a license:
Healthcare
Education, training, and library
Legal and protective service
Architecture and engineering
Community and social services
Personal care and service
Transportation services
Real estate and planning
Business and finance
However, people often interpret licensure and board certifications synonymously. While they both enable professionals to practice in their discipline, it's still essential to differentiate these two to help them select and receive services from qualified professionals.
Licensure Vs. Board Certification: A Look At The Medical Industry
To practice medicine, obtaining a license is the minimum requirement for all health professionals. Basically, an individual claiming to be a health professional who doesn't have a license is a fake physician. Before the licensure process, eligibility requirements will be discussed later on.
On another end, board certifications are more specific. While a license doesn't identify a specific area of practice, a board certification only caters to an individual's specialty. As the medical industry continues to flourish today, differentiating a licensed health professional from a board-certified one is a beneficial tool to see who acquired more advanced training.
Before achieving board certification, having your license is the most fundamental piece of your career. Knowing the steps for your licensure is paramount to kickstart your career while you're still a student.
In this article, you'll explore a comprehensive guide on preparing for a licensure exam. Keep in mind that requirements and processes might be different in every state and country.
For instance, the National Council Licensure Examination (NCLEX) is a national examination for nurse licensure exclusive in Canada and the United States. Check out this NCLEX Eligibility to acquire your licensure as a Licensed Practical Nurse (LPN) or Registered Nurse (RN).
Here are the elaborated steps on how to be eligible for licensure examinations in the healthcare and medical industry:
Licensure Examinations In Different Regions
Professional licensure for medical careers is required in every country, but they can have variations. Political, demographic, economic, and geographic factors drive the standards and regulations in these particular regions. Some licenses may only be available in the country of origin, while some are approved for use in other states or countries.
Generally, medical licenses have three main categories for diagnosis and treatment of patients, while certain individual state boards may add other categories:
D. (medical doctor)
A. (physician assistant)
O. (doctor of osteopathy)
An example of separate medical licenses in other states is: the Kentucky state has a different license for medical fellowship training and faculty; also, Oregon acknowledges podiatric doctors and acupuncturists with a separate license.
Furthermore, U.S. and Canadian physicians and surgeons have various licensing types and descriptions, which depend on which licensure examination they took:
Type A: Licensure from a) LMCC, USMLE, or FLEX examination, or b) international graduate whose pathway to licensure encompasses mentioned exams or authorized combinations of FLEX, NBME, and USMLE.
Type C: Medical school graduate whose licensure pathway originated from another state, which can also be subject to the C-SPEX examination.
Type G: Medical school graduate whose licensure pathway depends on the NBME examination.
Type PTL: A unique license type that identifies an LMCC or USMLE passer and is a resident of a board-approved postgraduate training program.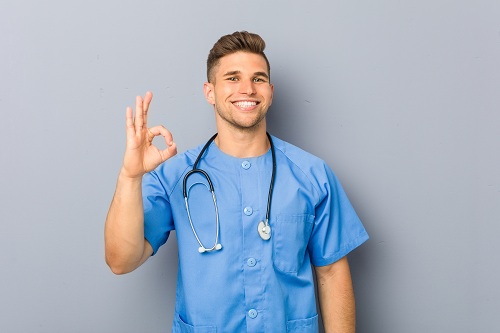 Basic Education Requirements
Now that you've had a glimpse of licensure examinations and the types of licenses usually issued in medical professionals, you can proceed with your requirements.
Fundamentally, the initial requirement to be eligible for a licensure examination is to complete your academic degree in the medical field. It can either be a doctorate degree from the United States or an internationally accredited medical school.
Other basic requirements that your licensure provider might ask are:
Age requirement of 18 or 21 years old
Proof of medical residency from an accredited program
Accomplished one year of postgraduate training from a hospital-affiliated program (two years for an international medical school)
If you don't hold a medical degree from a board-approved institution, you must have at least the following:
Passed a multi-part licensure examination, such as FLEX, USMLE, NBME, and NBOME
Accomplished a basic science examination issued by a medical licensing authority
Fulfilled three years of postgraduate training in a board-approved program
Take note that these requirements may or may not be asked from your country, and they might have additional requirements not mentioned here. To have further information about the requirements, contact the right institution or organization involved in medical licensures.
For the NCLEX, requirements will be identified by the nursing regulatory body (NRB). Should you need more information about licensure examination eligibility, you can contact the NRB.
Choosing The Right State Board
Your current location and living conditions can affect your future licensure application. So, it's better to think ahead of this before taking your college path
Keep in mind that you won't necessarily end up working in the state where you took your licensure examination, but it'll more likely depend on which facility chooses you. Therefore, you'll still have to apply for license endorsement in which state you're assigned, regardless of your U.S. license.
When choosing which state to apply for the NCLEX, it's wiser not to choose based on factors such as the state's popularity. Look into and evaluate the requirements, as there might be some that could delay your application.
For example, avoid states which require the following:
Clinical experience
TOEFL or IELTS results
Social Security Number (SSN)
License Application Fees
Indeed, medical school is expensive. Before applying for your licensure, you should prepare your pocket for licensure fees and payments and other costs you'll encounter along the way.
Medical licensing fees vary according to each country or state, so it's important to coordinate with your license provider. Below is a rough estimate of state medical license costs that you should expect:
Application and initial state licensing fee: Several states usually combine the initial licensing fee with the initial application fee. The average cost is USD$500.
Multi-state licensing service costs: Fortunately, some state boards are acknowledging multi-state licensing, but this will cost more.
Case in point, the Federation of State Medical Boards (FSMB) charges a USD$60 one-time fee, verifying and sending out your profile for a base fee of USD$375, then USD$95 for every additional state licensing board.
Miscellaneous fees: These involve transcripts, criminal background checks, notary fees, postage, fingerprinting, and more–starting from USD$10 to USD$60.
To be eligible in taking your licensure examination, you need to comply with these fees. Thankfully, some state boards offer a reimbursement program that can be of great financial help. The NCLEX has the Qualified Veterans Reimbursement Program for nurse licensure candidates.
Authorization To Test
Once you've complied with the requirements and payments, you might undergo a Credential Evaluation Service (CES) Registration. Upon being declared as eligible by your state board, you should receive an email confirming your Authorization to Test (ATT).
Then, you'll have to use this email address to settle an appointment to take your licensure examination. Don't hurry too much in choosing your date and time of examination; think about it carefully.
According to the NRB, here are some rules attached to the ATT regarding the validity dates:
Your ATT is only valid according to their specified period. The average length of the ATT is 90 days.
Your ATT must contain your unique authorization number, candidate identification number, and the ATT expiration date.
Your ATT validity date can't be canceled or extended.
Increasing Your Eligibility Odds
Did you know that you can further increase your odds of licensure examination eligibility? Most license takers are starters who have recently completed their coursework and graduated from their training program. Although you don' t have a headstart compared to more experienced takers, you can still be at your edge.
Here are some tips and reminders on enhancing your NCLEX eligibility, helping you achieve your dream career:
Your moral character is extremely important for evaluating your eligibility. If you have offenses, prepare to open your application.
Before submitting your application, make sure you're an eligible citizen of the country you're applying in. Supplying in other essential documents such as proof of citizenship, Social Security Number, and photographic identification is helpful.
On another end, if you're a foreign candidate, make sure to browse and follow guidelines posted on their websites to guarantee a smooth process.
Bottom Line
As an addition to increasing your eligibility odds, your topmost priority should be to study well for the licensure examination. State boards have varying rules, requirements, and fees, but they all meet at the same pedestal. They aim in selecting individuals fit for medical practice and provide quality services to the public.
If you're ready to take on another career challenge, your license will be your stepping stone towards advancement. Thus, make the most out of it by ensuring your spot on the exams.