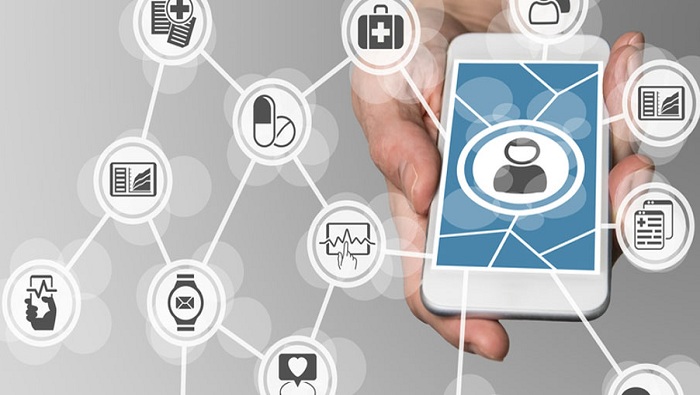 Researchers at the Massachusetts Institute of Technology have developed an mHealth tool that can reportedly identify evidence of COVID-19 in a person's cough, even if they're asymptomatic.
In a study recently published in the IEEE Journal of Engineering in Medicine and Biology, the team of researchers used tens of thousands of samples of [people coughing and talking, and were able to create an AI tool that could accurately identify coronavirus symptoms 98.5 percent of the time among those who'd tested positive for the virus and in every asymptomatic case.
"The sounds of talking and coughing are both influenced by the vocal cords and surrounding organs," Brian Subirana, a research scientists in MIT's Auto-ID Laboratory and co-author of the study, said in a press release published by the university. "This means that when you talk, part of your talking is like coughing, and vice versa. It also means that things we easily derive from fluent speech, AI can pick up simply from coughs, including things like the person's gender, mother tongue, or even emotional state. There's in fact sentiment embedded in how you cough."
The idea of detecting illness in coughs isn't new. In 2014, ResApp Health developed an mHealth app at the University of Queensland in Australia that could help clinicians identify respiratory distress, such as pneumonia, bronchitis, croup and asthma, in children and adults who coughed into a smartphone.
With the world in the grip of the pandemic, health systems and digital health companies like Fitbit have been focused on developing telehealth and mHealth platforms that could detect early signs of the virus through vital signs, activity and sleep patterns tracked on wearables.
"Our research shows that our bodies start to fight the disease before more visible symptoms appear,' Amy McDonough, general manager and senior vice president of Fitbit Health Solutions, said of that company's recent partnership with Northwell Health and the US Army on a connected health project. "We believe Fitbit can reliably detect those signals, giving us an incredible opportunity to get ahead of this and help alert people that they could be sick before they unknowingly spread it to others."
The Mayo Clinic is also researching how voice-based medical biomarkers can be used to identify illness. Recently, the health system announced a partnership with Vocalis Health to develop new tools for monitoring patients with respiratory issues like pulmonary hypertension.
"We have seen the clinical benefits of voice analysis for patient screening throughout the COVID-19 pandemic, and this collaboration presents an opportunity for us to continue broadening our research, beginning with pulmonary hypertension," Tal Wenderow, CEO and co-founder of Israel-based Vocalis Health, recently told the Times of Israel. "Voice analysis has the potential to help physicians make more informed decisions about their patients in a non-invasive, cost-effective manner. We believe this technology could have important clinical implications for telemedicine and remote patient monitoring in the very near future."
At MIT, Subirana and his colleagues developed AI tools to measure a person's vocal cord strength, then focused on tools to detect emotional states evident in speech, using people living with Alzheimer's as their model. On top of that, they layered a database of different coughs.
The resulting AI tool identifies four biomarkers specific to COVID-19: vocal cord strength, sentiment, lung and respiratory performance and muscular degradation.
"We think this shows that the way you produce sound, changes when you have Covid, even if you're asymptomatic," Subirana said.
The researchers are now working to create an mHealth app that would allow care providers and patients to use the tool on a smartphone or tablet – perhaps eventually on a smart speaker or other digital health platform in the home. And they're planning partnerships with large health systems to strengthen and expand the database to identify other conditions.
"Pandemics could be a thing of the past if pre-screening tools are always on in the background and constantly improved," they concluded in the study.