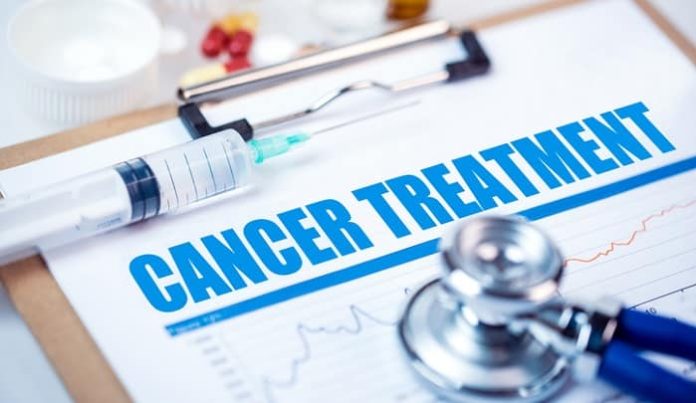 In England, 58-year-olds will receive home testing kits for the first time as part of a significant expansion of the life-saving screening programme. These kits can help identify early-stage bowel cancer.
Once eligible, those 58 years of age will automatically have a Faecal Immunochemical Test (FIT), which can precisely record the presence of any blood in only a tiny sample of poop and identify early indicators of colon cancer.
The screening test will now be available to 830,000 more people in England who are 58 years old, with London, the city with the lowest screening uptake nationwide, being one of the first cities to provide it to this age group.
The change represents the most recent phase of the deployment for those over 50.
By placing a stool sample in a tiny tube and mailing it to the NHS for additional testing, FIT tests can conveniently be conducted at home. Those who have just been qualified will get an invitation letter, their test kit, complete instructions, and pre-paid return shipping.
By 2025, everyone 50 and older will be able to use home-testing kits, as promised in the NHS Long-Term Plan.
With around 43,000 occurrences in the UK each year, bowel cancer is the fourth most prevalent type of cancer. If detected at an earlier stage, it may be easier to cure.
According to Professor Peter Johnson, the National Clinical Director for Cancer, they are broadening the bowel cancer screening test in a phased approach to ensure that they can diagnose bowel cancer as early as possible, frequently before symptoms appear—presumably saving thousands with a simple and convenient test. He added that he would urge anyone who receives a kit to return their tests as soon as they can, as this can identify bowel cancer's early warning signs and ensure that those who are affected receive treatment sooner. It also makes the test more accessible to the masses, including vulnerable populations, to perform at home. It is nevertheless crucial that anyone, regardless of age, experiencing symptoms such as blood in their faeces or severe stomach discomfort, talks to their GP as soon as possible. So, therefore, one should not be prudish about the stool and be tested if anyone has any concerning signals, the doctor advised.
The FIT kit gives people the opportunity to quickly and precisely test for bowel cancer at home, and this extension of the screening programme will guarantee that more cases are caught sooner, according to Steve Barclay, Health and Social Care Secretary.
Since this illness causes more than 16,000 deaths annually in the UK, increasing screening uptake is essential. To try and stop the disease in its tracks, Barclay implores everyone to use the kit when it arrives at the door and to be vigilant for the key symptoms of bowel cancer, such as stomach pain or blood in the stool.
The chief executive of Bowel Cancer UK, Genevieve Edwards, adds that screening at age 50, which they have long advocated, is moving in the right direction. They want more individuals to participate in screening since it is one of the best ways to detect bowel cancer early, or in some cases, prevent it from forming at all.
Increasing the availability of the home test is simply one method for enhancing bowel screening. Nonetheless, the greatest obstacle to enhancing early diagnosis and providing a world-class screening programme is the chronic labour shortage in the endoscopy and pathology sectors. This needs to be quickly addressed in the next 10-Year Cancer Plan by the new Prime Minister if they are going to achieve the goal of 75% early cancer diagnoses by 2028.
After receiving her bowel screening kit, Marjorie Harper learned she had colon cancer in 2019. She considered the tool a life saver because she would not have known she had the disease had it not been for the absence of any symptoms.
When notified she had cancer, Ms. Harper pleaded with everyone who qualified to use the kits, saying, she was so afraid when she was told she had cancer, she simply stopped and realised that she would have to fight it for her family—the ones she loves dearly. The "C" word frightened her after losing her husband to a tumour a few years ago, but she knew she was resilient.
The care she received was second to none. Even though one never actually receives the all-clear, it still makes her ears happy when she goes every five months and gets informed there isn't any cancer there.
Only 2% of those who utilise the kit will need additional testing.
Everyone in England between the ages of 60 and 74, as well as the majority of people aged 56, can currently purchase the FIT home testing kit. Since the FIT kit was released in April 2019, national adoption has risen from 59.2% to 66.8%.
Because the FIT kit only needs one sample, which can be collected at home and is then returned in a sealed bottle, it is easier to use than the previous home test.
More malignancies are now being discovered than when the prior test was utilised, thanks to the FIT kit's greater uptake. Additionally, because there are fewer false positives, more polyps that may otherwise develop into malignancies can be removed during colonoscopy.