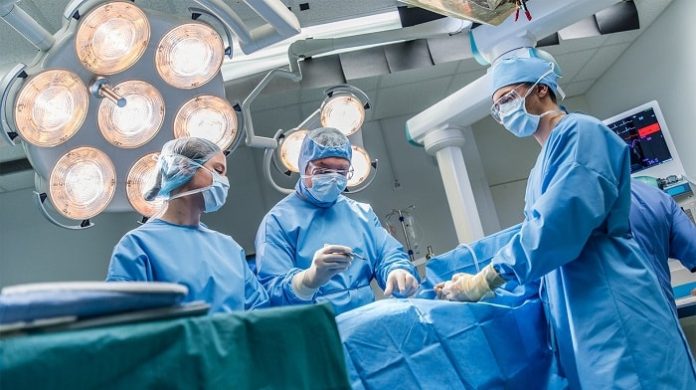 Peijia Medical, a leading Chinese domestic player in the high-growth transcatheter valve therapeutic and neurointerventional procedural medical device markets, announced  that the first Chinese patient of the multi-center registration clinical trial for TaurusTrio™ Transcatheter Aortic Valve Replacement (TAVR) system has been enrolled. TaurusTrio™ is the licensed-in Trilogy™ Heart Valve System for Aortic Regurgitation (AR) from JenaValve Technology, Inc. The first implant was successfully completed by Professors Yongjian Wu and Guangyuan Song at Beijing An Zhen Hospital, Capital Medical University on July 26, 2023.
"We are pleased to have safely implanted the first patient in China with the TaurusTrio™ TAVR System," said Dr. Yi Zhang, Chief Executive Officer of Peijia Medical. "The trial reinforces our goals of improving care in the field of cardiology and expanding TAVR systems within China. We are looking forward to our continued partnership with American company, JenaValve and presenting further data from the clinical trial at a future date."
The clinical trial of the TaurusTrio™ TAVR system is designed to assess the safety and efficacy of the system for treating patients with native symptomatic, severe AR, who are judged by a Heart Team (including a cardiac surgeon), to be at high or greater risk for surgical aortic valve replacement. The result of this clinical trial would be included in the Company's future submission of registration application to the National Medical Products Administration (NMPA).
As of now, no transfemoral TAVR system for AR has been approved by the NMPA in China. In June 2023, TaurusTrio™ TAVR system was accepted by the Special Review and Approval Procedure for innovative medical devices of the NMPA.
In January 2022, Peijia Medical obtained an exclusive license from JenaValve for developing, manufacturing and commercializing Trilogy™ Heart Valve System in the Greater China region. On May 12, 2023, the successful completion of the first two commercial implants with the Trilogy™ Heart Valve System took place in Hong Kong.