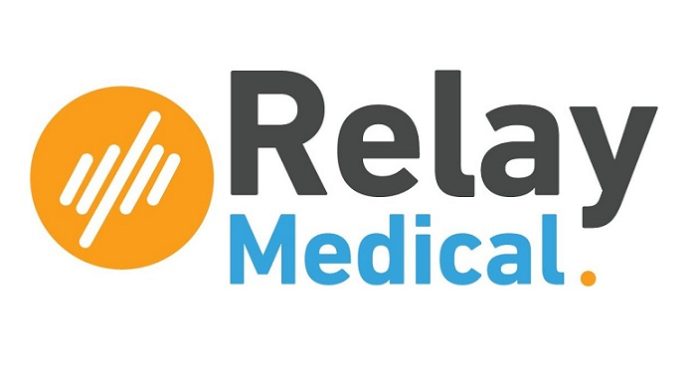 Relay Medical Corp. and Fio Corporation announce the signing of U.S. and French distribution partners for the Fionet Mobile COVID-19 testing and tracking platform.
Relay and Fio previously announced a joint venture on August 19, 2020 to rapidly launch and deploy a new COVID-19 testing, data collection and reporting solution. The JV operates under the name "Fionet Rapid Response Group" (FRR) and is headquartered in Toronto, Canada. On August 25, Relay and Fio announced the commencement of FRR operations.
Today, FRR announces that Fio has signed distribution partners in France and in the U.S. to market Fionet to pharmacies and certain other sectors.
Pharmacies are community-based and thereby access the vast majority of the population; they are approximately 10x more numerous than clinics; and France, the UK, and the U.S. have already legalized COVID testing in pharmacies, and other countries are following suit. Pharmacies are well-positioned to deliver effective mass testing and triage and for safe return to work programs.
For example, the U.S. has 67,000 community pharmacies, dwarfing the 7,000 hospitals and community health centers combined. The U.S.'s 175,000 pharmacists are referred to as the most over-trained and under-utilized healthcare professionals in America.(1)
In France, Fionet will be distributed by Magentine, a company set up to distribute Fionet and rapid diagnostic tests (RDTs). In exchange for its marketing rights, Magentine has committed to a minimum order in 2021. Magentine was founded and is headed by Mr. Francois Dupoteau, who previously co-founded a successful in vitro diagnostic company, ECS Prograstrin. In addition to marketing Fionet to pharmacies, Magentine will market Fionet to physicians' offices.
Fionet is a mobile testing and tracking platform that enables community-based return-to-work programs by performing at hospital-grade accuracy, yet in higher volume, faster-speed, and with less-skilled frontline workers.
Fionet thus enables the controlled expansion of diagnostic testing and triage beyond the few overburdened medical centres to the many community-based settings such as pharmacies, small clinics, workplaces, airports, nursing homes, schools, etc.
The platform combines handheld devices linked to online AI-powered cloud, automating frontline testing and capturing test results for tracking. Rugged, mobile devices are compatible with multiple third-party antigen and antibody COVID-19 rapid diagnostic tests (RDTs), which creates sourcing flexibility for RDTs which are of limited supply and continuously evolving. Fionet also connects with molecular testing devices such as PCRs.