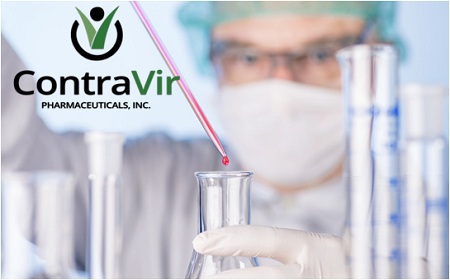 ContraVir Pharmaceuticals, Inc. a biopharmaceutical company focused on the development and commercialization of targeted antiviral therapies, announced it is developing a second-generation formulation of TXL™, the Company's proprietary liver-targeting prodrug of the antiviral agent tenofovir for treating chronic HBV.  
Subsequent to the DSMB's clearance in December 2016 for a dose escalation above 100 mg, the Company started to develop a new formulation of TXL™ to further enhance and optimize its oral delivery. This strategy is being utilized to increase the amount of TXL™ being delivered to the liver; the site of action in treatment of HBV. It is anticipated that the new formulation of TXL™ will nullify the need to explore higher doses.
"Having established proof-of-principle with our first-generation formulation, we are excited to move forward with a second-generation formulation of TXL™, one that potentially delivers greater antiviral potency per dose," said John Sullivan-Bolyai MD, Chief Medical Officer of ContraVir. "By providing enhanced drug delivery at a lower dose, the second-generation formulation offers the potential for once daily low dosing, thereby reducing the treatment burden for hepatitis B patients. The overriding goal for the new formulation is to facilitate combination therapy; an approach that we believe represents the future of anti-HBV therapy."
"While the advancement of a new formulation may appear to be a significant shift in our clinical development program, such a change in course is not uncommon in the biopharmaceutical industry, in which the emergence of an improved formulation of a drug candidate often represents a clear streamlined path forward for a company dedicated to improving patient care," commented James Sapirstein, Chief Executive Officer of ContraVir. Furthermore, as we expect the future treatment of HBV to be a combination of drugs, we are positioning TXL™ in such a way to drive down dosing and reduce the overall drug burden in patients."
About TXL™
Tenofovir exalidex (TXL™) is a highly potent prodrug of the successful antiviral drug tenofovir. Its novel liver-targeting structure results in decreased systemic circulating levels of tenofovir, thereby reducing the potential for renal and bone side effects. ContraVir previously completed a Phase 1b dose-escalation trial of TXL™ in healthy volunteers, in which participants were treated at doses up to 100 mg per day for 14 days; in this trial, TXL™ displayed an excellent safety, tolerability, and drug distribution profile. Based on the agent's best-in-class potential, ContraVir believes TXL™ can become the cornerstone of a curative combination therapy for hepatitis B.
About ContraVir Pharmaceuticals
ContraVir is a biopharmaceutical company focused on the development and commercialization of targeted antiviral therapies with a specific focus on developing a potentially curative therapy for hepatitis B virus (HBV). The Company is developing two novel anti-HBV compounds with complementary mechanisms of action. One compound, TXL™ is a, liver-targeted, lipid prodrug of the antiviral tenofovir which is the active drug in Velmidy® (tenofovir alafenamide) and, Viread® (tenofovir disoproxil fumerate) and is currently in Phase 2a of development. TXL™ has demonstrated the potential for low, once-daily dosing with a low systemic tenofovir exposure, thereby potentially reducing renal and bone side effects. CRV431, the other anti-HBV compound, is a next-generation cyclophilin inhibitor with a unique structure that increases its potency and selective index against HBV. ContraVir is also developing Valnivudine, an orally available nucleoside analogue prodrug; Valnivudine is currently in Phase 3 for the treatment of herpes zoster. In addition to direct antiviral activity, Phase 2 data suggest that Valnivudine has the potential to reduce the incidence of debilitating shingles-associated pain known as post-herpetic neuralgia (PHN). For more information visit 
www.contravir.com
.
TXL™ is a trademark of ContraVir Pharmaceuticals, Inc.
For further information, please contact:
Sharen Pyatetskaya
Director of Investor Relations