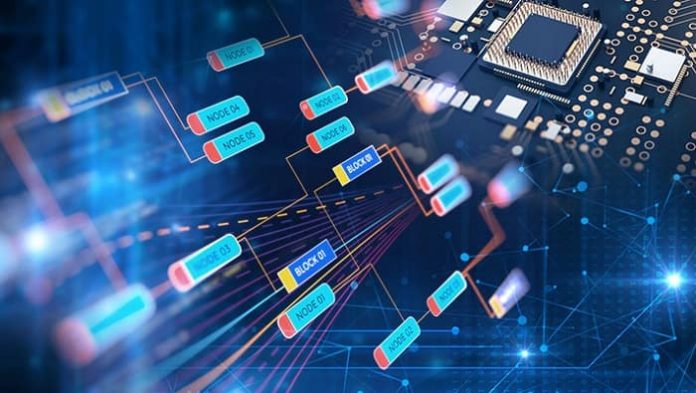 According to Gartner's famous Hype Cycle, blockchain technology has already begun its precipitous slide into the trough of disillusionment, with five to 10 years still to go until it finds a steady perch on the plateau of productivity.
But that's not to say there aren't plenty of useful applications and advances that can be innovated between now and then.
Gartner itself is bullish on blockchain's prospects. Despite the fact that industries such as healthcare are still sizing up the distributed ledger technology – and a lack of proven use cases, coupled with bitcoin's recent volatility, have led to concerns about its viability – analysts think that longer term, blockchain "will lead to a reformation of whole industries."
Plenty of potential use cases are being piloted for healthcare, from revenue cycle to pharmacy supply chain, precision medicine to patient engagement. At HIMSS18, there will be no shortage of sessions devoted to exploring the often misunderstood – if not outright mystifying – technology, and trying to bring its future into clearer focus.
A recent draft report from the National Institute of Standards and Technology also attempts to do just that. NIST's "Blockchain Technology Overview" aims to help IT decision-makers in healthcare and other industries sift through the considerable hype to make "clear-eyed" choices about how they could (or should) deploy blockchain.
"We want to help people understand how blockchains work so that they can appropriately and usefully apply them to technology problems," said one of its authors, NIST computer scientist Dylan Yaga. "It's an introduction to the things you should understand and think about if you want to use blockchain."
We've explained how it all works, and NIST's description is well worth a read, too:
"Blockchains are immutable digital ledger systems implemented in a distributed fashion (i.e., without a central repository) and usually without a central authority. At their most basic level, they enable a community of users to record transactions in a ledger that is public to that community, such that no transaction can be changed once published," researchers write. "The wallets are used to sign transactions sent from one wallet to another, recording the transferred value publicly, allowing all participants of the network to independently verify the validity of the transactions. Each participant can keep a full record of all transactions, making the network resilient to attempts to alter that record (or forge transactions) later."
As blockchain has grown past its origin story, NIST noted with some understatement, that there is a high level of hype around its use cases – even as the technology is not well understood.
While it's innovative and intriguing, blockchain "is not magical," researchers write. "It will not solve all problems. As with all new technology, there is a tendency to want to apply it to every sector in every way imaginable."
In healthcare specifically, there are plenty of places it could soon transform processes in real and tangible ways.
"Whenever someone visits a care provider, a myriad of transactions take place behind the scenes," NIST scientists said. "Administrative transactions from nurses, doctors, staff, medical providers, insurance companies, and pharmacies could all be written to a blockchain. Transactions (such as checking benefits, eligibility, coverage, and the available medicine supply) could be read from the blockchain."
It all sounds great, in theory.
But NIST's new draft report — with which the agency is embarking on an initiative to effectively demystify blockchain — is meant to offer "a high-level understanding of the technology so that it can be applied effectively." Specifically, NIST researchers want to help ensure organizations considering rolling out blockchain pilots have thought through the practical considerations of using the technology.
"For example, what happens when an organization implements a blockchain system and then decides they need to make modifications to the data stored?" they write. "When using a database, this can be accomplished through a simple query (or major changes can be made by updating the database schema or software)."
But with blockchain, "it is much more difficult to change data or update the 'database' software," according to NIST. "Organizations need to understand the extreme difficulty in changing anything that is already on the blockchain."
Ultimately, blockchain technologies "have the power to disrupt many industries," said researchers. "To avoid missed opportunities and undesirable surprises, organizations should start investigating whether or not a blockchain can help them."