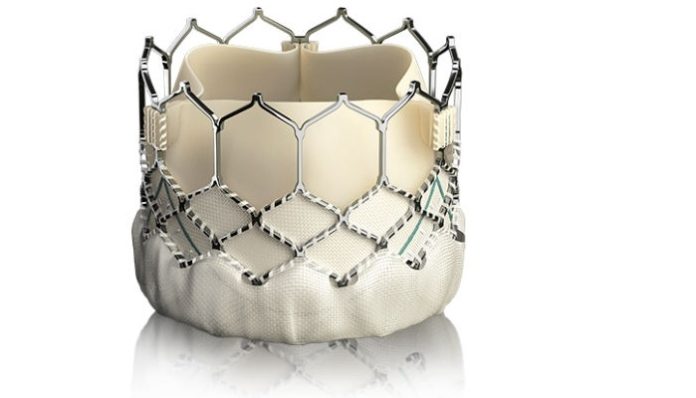 What's described as a breakthrough heart valve tested by doctors at Christ Hospital has been approved by the U.S. Food and Drug Administration.
The Mount Auburn-based hospital was one of the few research sites in the nation to participate in the clinical trial of the Sapien 3 transcatheter heart valve, which the FDA approved for use in patients who 
would be at high risk of undergoing traditional open-heart surgery.
The valve is used in a procedure known as transcatheter aortic valve replacement, or TAVR. The procedure allows a diseased heart valve to be replaced with a bioengineered valve without open-heart surgery.
The Sapien 3 valve, developed by Edwards Lifesciences of Irvine, Calif., was designed to provide a simpler procedure with fewer complications and faster recovery.
The FDA said it based approval of the Sapien 3 on a clinical study involving 583 patients, including those at Christ Hospital, with a narrowing in the heart's aortic valve.
So-called aortic valve stenosis obstructs blood flow from the heart into the aorta and onto the rest of the body, which can lead to serious problems such as fainting, chest pain, heart failure, irregular heart 
rhythms or cardiac arrest, according to the FDA.
The trial at Christ Hospital was performed by a team led by Dr. Dean Kereiakes, medical director of the Heart and Vascular Center and the Carl and Edyth Lindner Center for Research and Education.
"Patients obviously prefer the less invasive surgery," Kereiakes said. "We are both fortunate and proud to offer leading-edge technologies like the Sapien 3 transcatheter heart valve to patients in our 
community as part of a clinical trial years before they could otherwise get these treatments."