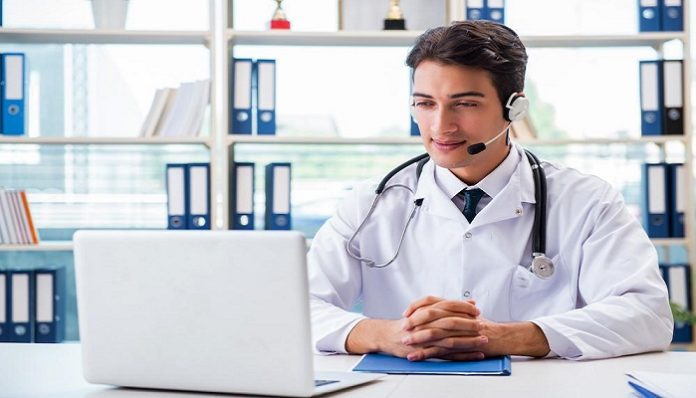 The digital age has created unprecedented tools that ensure enhanced access to healthcare systems. As a result, telehealth is among the most in-demand digital health technologies to date. For patients, telehealth provides more straightforward and convenient access to virtual care. For medical practitioners, telehealth means better management and delivery of professional care and improved clinical outcomes.
This blog aims to provide insight into the telehealth industry's key technology trends for 2023 and the coming years.
First, let's define telehealth and the drivers behind it.
What Is Telehealth?
Simply put, telehealth defines a type of enhanced healthcare delivered remotely. It uses information and telecommunication technology behind the scenes to enable virtual care services such as inquiries, diagnosis, treatment, reminders, or educational programs. Telehealth is available through mobile apps (this is known as mHealth) or virtual connections via desktop computers.
Telehealth eliminates the costs and time associated with in-person appointments by bringing healthcare specialists to the patient through video, audio, and text technology, no matter where they are. In addition, as patients can self-monitor and self-report their health conditions, telehealth helps prevent unnecessary hospital visits and saves time and money for patients and medical practitioners.
Besides, this technology will also help the healthcare community to foster further the development of scientific research and advances in medical education and telemedicine.
Why Is Telehealth Growing So Much?
An increasing number of people seek remote healthcare services from the privacy of their homes through telehealth systems. According to the CDC/National Center for Health Statistics, 37 percent of adults used telehealth in 2021, which is 30 times higher than before the COVID-19 pandemic in 2019. This trend is expected to continue in the next few years as more Americans prefer home healthcare services, and digital health technology grows accordingly.
The United States provides the leading telehealth market, with nearly 2.7 million providers using this technology to deliver remote healthcare services in 2021. According to Kenneth Research, the market will have reached $34 billion in revenues in 2022 and will hit $310 billion by 2030.
There are at least several reasons that contributed to the growing popularity of telehealth:
Enhanced safety. Telehealth allows patients to communicate with medical practitioners from their homes and receive specialized attention (COVID-19 and post-surgery care, for example). Nurses and doctors give patients timely reminders about required medications, nutrition, and living
Proactive care behavior. Telehealth allows practitioners to monitor patients from a distance and identify medical risks on time. This technology helps patients take necessary measures to maintain their health and prevent emergencies in the
Lower cost. Anyone with a smartphone, tablet, or computer can access telehealth This technology eliminates the need for patients to travel long distances to reach medical practitioners and helps them avoid paying gas and parking fees. As a result, virtual visits are up to 70 percent cheaper than traditional in-person care.
A few more reasons are enhanced patient-doctor engagement, improved clinical outcomes, better management of chronic conditions, and more.
Five Telehealth Technology Trends for 2023
As the telehealth industry progresses, numerous trends will define future development. Below are the five most notable ones to look out for in 2023 and the coming years:
1. Mobile app innovation will further fuel healthcare transformation.
Mobile apps provide cloud-based interoperability and global connectivity. And as information technology and custom development become more advanced, mobile applications will likely unite all kinds of technology in a single device. For example, Intersog, a Chicago-based software developer, designed a video medicine application that enables patients living at home to receive virtual care and medical advice from healthcare practitioners using a video session on their iPhone and Android.
mHealth will allow patients to access medical records, schedule appointments and refill meds, receive home healthcare services, take real-time measurements, track progress, and interact with medical staff around the clock.
With this in mind, Forbes suggested that the future of healthcare would be mobile. According to them, mHealth apps would improve how professional providers delivered medical care, and they forecasted a $56 billion global mHealth market in 2023.
Besides, the study pointed out that the significant growth in mobile app development and the increasing demand for healthcare projects would cause further transformation of the industry.
2. In-home patient monitoring will become more advanced and sophisticated.
In 2023, the industry will see improvements in remote patient monitoring, such as tracking multiple physiological parameters and remote screening of disease risks to provide professional medical advice in rural and underserved communities.
In addition, real-time assessment of a patient's risks and medical history will make it easier for practitioners to design personalized, in-home treatment plans. These advancements will also help promote proactive care and reduce the cost of healthcare.
3. IoMT devices will minimize the gap between patients and healthcare systems.
As it aligns with the previous point, the further development of IoMT (The Internet of Medical Things) devices will help connect patients and healthcare professionals remotely. Connected on-body devices (blood pressure cuffs, glucometers, pulse oximeters, digital stethoscopes, etc.) will become essential for remote diagnosis, preventive care, and precision medicine.
Statista.com projected that in 2023 the global IoMT market size would hit $90 billion. This number would increase to over $135 billion by 2025. The growing importance of IoMT in the healthcare industry would drive this growth.
Moreover, advancements in cloud storage of medical records, data analytics, and machine learning algorithms would further boost the market and make telehealth IoMT devices more helpful and effective.
4. Virtual "24/7 care" will become the norm.
With the increasing demand for virtual visits, healthcare practitioners will start providing services to patients 24/7. As telehealth services are delivered remotely, mobile and cloud-based applications will help doctors review patient data at all times and offer remote consultation through video conferencing tools. This technology will ensure constant access to medical information and care and make it easier for doctors to manage the health of their patients more effectively.
Some healthcare technology experts argue that most patients will prefer virtual visits over physical ones in the new few years. According to the latest forecasts, 53 percent of all healthcare services in the US will be delivered virtually by 2025. However, as mentioned earlier, only 37 percent of Americans today choose virtual care consultations over in-person visits.
5. There will be a growing demand for patient-centered care.
With the accelerated adoption of telehealth services, patients will become more empowered to choose their treatments and engage in proactive care by communicating with healthcare practitioners from their homes. As a result, this trend will promote patient-centered care and give people greater control over their health-related decisions.
The growing demand for patient-centered care will push healthcare practitioners to customize treatment plans based on patient's preferences and identify issues on a timely basis. It will also allow practitioners to expand their treatment options and provide faster, highly effective care.
Wrapping Up
The healthcare industry has progressed towards a more virtualized model, facilitating remote patient monitoring, chronic disease management, and more.
As one of the fast-growing digital health markets, telehealth will play a crucial role in this transformation. 2023 is likely to become a good year for this sector.
Even though there are challenges to overcome, telehealth technologies will likely develop rapidly over the next few years and change healthcare as we know it.