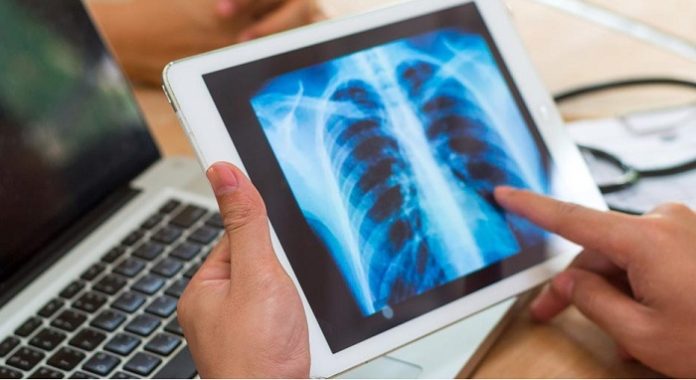 Bayer has announced the launch of Saudi Arabia's first digital hub for the management of pulmonary hypertension (PH), built to address gaps in diagnosis and treatment caused by the COVID-19 pandemic. The announcement was made at the SAPH 15th annual conference.
Representing a collaboration between Bayer and the Saudi Association for Pulmonary Hypertension (SAPH), the AAN digital hub seeks to enhance PH treatment by facilitating virtual referrals and knowledge exchange between experts, physicians, and patients.
Pulmonary hypertension (PH) is a severe, progressive, and life-threatening disorder of the lungs and heart in which the blood pressure in the pulmonary arteries is above normal often leading to heart failure and death. Patients develop high blood pressure in the arteries of the lungs, which causes breathlessness, fatigue and hinders their ability to work and carry out everyday activities, such as walking short distances or climbing stairs. PH can affect people of all ages, including children, though its prevalence can increase up to 10% in individuals aged more than 65 years[1].
Commenting on the significance of this launch Hussein El Hakim, Managing Director & Commercial Area Head Pharmaceuticals Division for Bayer in Saudi Arabia, said, "At Bayer, our sole purpose is to improve the lives of people and we believe that the digital transformation in healthcare affords us the opportunity to do just that for PH patients in the Kingdom. By having a centralized hub for awareness, consultation, and referral, we can not only improve the day-to-day management of PH but increase prevention through early diagnosis and frequent checks among patients. We look forward to continuing our support for healthcare innovation in the Kingdom of Saudi Arabia as it comes closer to fulfilling Vision 2030."
Dr Abdullah Aldalaan, President, SAPH said, "With the management of the COVID-19 pandemic taking precedence, pulmonologists have been challenged in reaching PH patients and delivering the diagnostic and treatment capabilities they need. This called for a digital-first solution that can adapt to today's needs while aligning with the National Health Transformation Program. With the country's first digital hub for PH treatment, we seek to remotely address these challenges, close the gap between patients and practitioners, and enhance PH management as a whole in Saudi Arabia."
Following a meeting of experts to discuss the future of PH treatment in the Kingdom, Bayer worked closely with SAPH to develop the country's first digital solution that offers two dedicated interfaces for patients and healthcare professionals. The AAN Digital Hub will give patients access to virtual clinics with dedicated experts and nurses as well as a repository of knowledge to strengthen disease awareness. Medical staff, in turn, will have easier access to expert referrals, a detailed registry of PH patients in KSA, and an easy-to-use platform to manage individual cases.
The AAN Digital Hub, which will be downloadable for free on iOS and Android, was officially launched at the 15th Annual Conference of the Saudi Association for Pulmonary Hypertension (SAPH), where it was introduced to healthcare professionals in attendance. To protect patient privacy, healthcare professionals will create individual accounts for their patients using unique IDs that will be required to access the app. Patients will be able to access the platform during the app's next phase which is slated for April to May 2022.
About Bayer
Bayer is a global enterprise with core competencies in the life science fields of health care and nutrition. Its products and services are designed to help people and planet thrive by supporting efforts to master the major challenges presented by a growing and aging global population. Bayer is committed to drive sustainable development and generate a positive impact with its businesses. At the same time, the Group aims to increase its earning power and create value through innovation and growth. The Bayer brand stands for trust, reliability and quality throughout the world. In fiscal 2020, the Group employed around 100,000 people and had sales of 41.4 billion euros. R&D expenses before special items amounted to 4.9 billion euros.