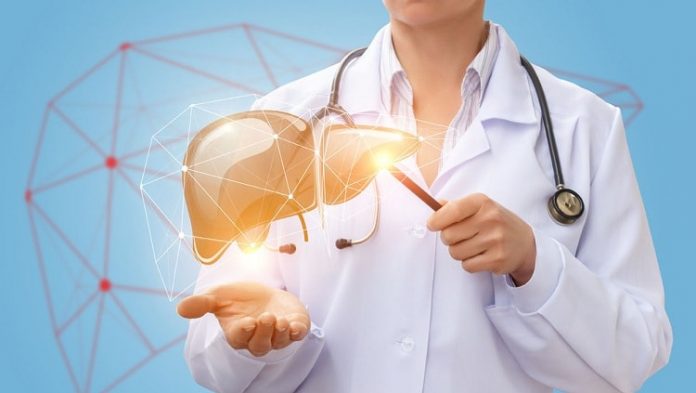 Scientists and doctors from Singapore institutes are collaborating with Samsung Medical Center (SMC), a leading academic medical centre in Seoul, Republic of Korea, to develop the world's first clinically reliable and robust platform that will significantly improve the treatment of hepatocellular carcinoma (HCC) or liver cancer.

In Singapore, this multi-institutional effort involves A*STAR's Genome Institute of Singapore (GIS) and Institute of Molecular and Cell Biology (IMCB), National Cancer Centre Singapore (NCCS), and National University of Singapore (NUS).
HCC is the second most common cause of cancer-related deaths, with approximately 1 million new HCC cases diagnosed annually worldwide. In Singapore, it is the fourth most common cancer among men. If untreated, most patients do not survive beyond six months.
As HCC is highly heterogeneous, treatment has to be individualised and targeted to be effective. Current systemic treatment for HCC is limited and does not take into consideration genomic differences between different patients. As a result, treatment outcomes generally remain poor.
The new platform will provide reliable and robust patient-specific diagnostic and predictive data in a clinically relevant timeframe of three weeks versus the typical three to four months. Patient-derived HCC tumour samples will contribute to genomic integration, in vivo model studies and drug screening data. It will be validated to deliver precision analysis and revolutionise liver cancer treatment to improve patient outcomes.
Perspectives on the collaboration
"While Singapore has achieved much excellence in upstream and translational research in HCC, this initiative brings together the strengths of our institutions, combining the efforts of the existing flagship programme in Liver Cancer with other programmes," said Professor Pierce Chow, who is the Lead Principal Investigator of this initiative. Professor Chow is also Surgical Director of the Comprehensive Liver Cancer Clinic at NCCS, a Professor and Course Director at the Duke-NUS Medical School, and an Associate Faculty Member at GIS.
"When three of the top cancer centres in Asia come together with A*STAR to deal with a cancer that primarily affects Asians, I am confident that we will change clinical practice, treat liver cancer better, and save many lives," said Dr Benjamin Seet, Executive Director of A*STAR's Biomedical Research Council.
"Our new innovative translational research platform, the AVATAR platform, based on AVATAR Mouse(R) and AVATASCAN(R) was developed with strong support from the Korean government's Ministry of Health and Welfare to provide treatment solutions for refractory cancer patients. We are also keen to contribute such technologies and know-how to this collaboration which will create a synergistic effect for both sides," said Professor Do-Hyun Nam who is the Lead Principal Investigator of SMC for this initiative. Professor Nam is also Director of Institute for Refractory Cancer Research and a Professor of Department of Neurosurgery at the SMC.
"SMC has made continuous investment in the establishment of infrastructure for precision medicine," said Professor O Jung Kwon, President of SMC. "Through this partnership, we are expecting to build a firm global network for precision medicine and hope to be able to provide the world's best genome based personalised treatment for liver cancer patients."
Multi-institutional collaboration
The collaboration leverages the strengths of current programmes in both countries – mainly the Translational and Clinical Research (TCR) Flagship Programme for Liver Cancer in Singapore, and the Refractory Cancer Research Programme of SMC, called AVATAR platform, in the Republic of Korea.
The TCR Flagship Programme which has uncovered useful drug targets that provide critical data for drug development and precision medicine, will combine the expertise of other programmes at the Cancer Science Institute of Singapore (CSI Singapore), GIS and IMCB to re-position the AVATAR platform developed at SMC for disease areas ranging from brain cancer to HCC.
The team aims to set up a joint lab with SMC that is based in Singapore and commence research collaborations with industry for drug development within two years.
"Due to the heterogeneity of liver cancer, there are currently only few drugs with proven efficacy to target it. This new platform will allow researchers and pharmaceutical companies to work together to understand the disease better. We hope this will enable all of us to accelerate the drug development and expand treatment options for HCC patients," said Associate Professor William Hwang, Medical Director of NCCS.
AVATASCAN(R): Automated drug screening system of patient-derived cells for genome based drug treatment suggestion. AVATASCAN(R) is comprised of a robotic system for rapid screening of drug panel on refractory cancers including glioblastoma, metastatic brain cancer and recurrent cancer. AVATASCAN(R) integrates gene-drug response and genomic analysis to suggest the most optimal treatment option for the patients.
AVATAR Mouse(R): Patient Derived Xenograft model which immunodeficient mice are implanted with patient-derived tissue specimens that have been removed surgically. It can recapitulate the genome, histopathology and biology of patient-derived tumor in situ. SMC possesses a variety of AVATAR Mouse(R) for different cancers such as glioblastoma, gastric cancer, etc.
About the Agency for Science, Technology and Research (A*STAR)
The Agency for Science, Technology and Research (A*STAR) is Singapore's lead public sector agency that spearheads economic oriented research to advance scientific discovery and develop innovative technology. Through open innovation, we collaborate with our partners in both the public and private sectors to benefit society.
As a Science and Technology Organisation, A*STAR bridges the gap between academia and industry. Our research creates economic growth and jobs for Singapore, and enhances lives by contributing to societal benefits such as improving outcomes in healthcare, urban living, and sustainability.
We play a key role in nurturing and developing a diversity of talent and leaders in our Agency and Research Institutes, the wider research community and industry. A*STAR oversees 18 biomedical sciences and physical sciences and engineering research entities primarily located in Biopolis and Fusionopolis. For more information on A*STAR, please visitwww.a-star.edu.sg
About National Cancer Centre Singapore
National Cancer Centre Singapore (NCCS) provides a holistic and multi-disciplinary approach to cancer treatment and patient care. We treat almost 70 per cent of the public sector oncology cases, and they are benefiting from the sub-specialisation of our clinical oncologists. NCCS is also accredited by the US-based Joint Commission International for its quality patient care and safety. To deliver among the best in cancer treatment and care, our clinicians work closely with our scientists who conduct robust cutting-edge clinical and translational research programmes which are internationally recognised. NCCS strives to be a global leading cancer centre, and shares its expertise and knowledge by offering training to local and overseas medical professionals.www.nccs.com.sg
About National University of Singapore (NUS)
A leading global university centred in Asia, the National University of Singapore (NUS) is Singapore's flagship university, which offers a global approach to education and research, with a focus on Asian perspectives and expertise.
NUS has 17 faculties and schools across three campuses. Its transformative education includes a broad-based curriculum underscored by multidisciplinary courses and cross-faculty enrichment. Over 38,000 students from 100 countries enrich the community with their diverse social and cultural perspectives. NUS also strives to create a supportive and innovative environment to promote creative enterprise within its community.
NUS takes an integrated and multidisciplinary approach to research, working with partners from industry, government and academia, to address crucial and complex issues relevant to Asia and the world. Researchers in NUS' Schools and Faculties, 30 university-level research institutes and centres, and Research Centres of Excellence cover a wide range of themes including: energy, environmental and urban sustainability; treatment and prevention of diseases common among Asians; active ageing; advanced materials; risk management and resilience of financial systems. The University's latest research focus is to use data science, operations research and cybersecurity to support Singapore's Smart Nation initiative. For more information on NUS, please visitwww.nus.edu.sg.
About Samsung Medical Center
When the Samsung Medical Center (SMC) opened in 1994, it changed the paradigm of the domestic medical world with the advanced concepts "patient-centered" and "customer satisfaction." SMC is dedicated to improve health and enhance the quality of life for mankind through the provision of state-of-the-art patient care, clinical research and education.
During the past 20 years, SMC has received much love and encouragement and has won first place in the National Customer Satisfaction Index (NCSI) 14 times, first place in the Korean Customer Satisfaction Index (KCSI) 16 times, first place in the Korean Standard – Service Quality Index (KS-SQI) 12 times consecutively, and has been selected as the top medical center in the hospital sector in Brand Star 12 times consecutively.
SMC is the leading research oriented hospital in Korea equipped with appropriate facilities and personnel, with the training, knowledge and experience necessary to conduct pre-clinical and clinical research. SMC plans to achieve medical innovation in the future to promote the happiness of patients and will develop into a global hub of biohealth care study and link the industry by connecting to hospital-R&D Center-school and enterprises. At the same time, SMC will create the image of a new future hospital as a public medical institution that leads social contribution. For more information on SMC, please visitwww.samsunghospital.com.
For more information, please contact:
National Cancer Centre Singapore
Ms Rachel Tan
Manager, Corporate Communications
Office: +65 6236 9535
Mobile: +65 9754 0842
Email: rachel.tan.c.h@nccs.com.sg
Agency for Science, Technology and Research (A*STAR)
Mr Robin Chan
Assistant Head, Corporate Communications
Office: +65 6826 6281
Mobile: +65 9830 2610
Email: robin_chan@scei.a-star.edu.sg
National University of Singapore, Yong Loo Lin School of Medicine
Ms Justine Lai
Assistant Manager, Corporate Communications
Office: +65 6772 3831
Mobile: +65 9738 0669
Email: justine_lai@nus.edu.sg
Samsung Medical Center
Dr Misuk Kim
General Manager, Institute for Refractory Cancer Research
Office: +82-2-2148-7321
HP: +82-10-4117-1422
Email: misuk.ns.kim@samsung.com