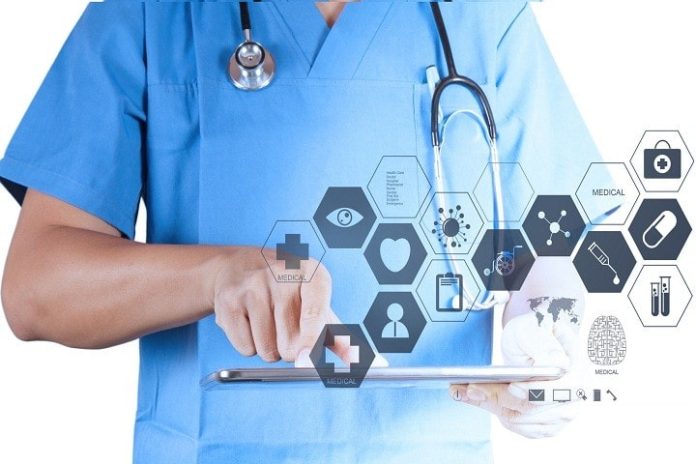 Data stands at the foundation for the future of healthcare as a valuable resource, with the boundless potential to alter the way healthcare is created, approached and delivered. Experiencing a paradigm shift of rapid change, Asia's healthcare is entering a digital healthcare system that will supersede its predecessor of the 4.0 industry. Soon to outpace Europe as the second-largest regional market by 2023, Asia is developing into a major growth engine behind global healthcare, according to a report by McKinsey & Company.
Amid an external environment that is both challenging and complex, the region's evolving medical needs stem from its geography and economic climate, a backdrop with the presence of infectious tropical diseases and multiplying chronic ailments. However, supplying adequate healthcare remains a key challenge in this diverse region, with its delivery ranging from world-class hospitals in Singapore and Bangkok, to crowded medical facilities in other less-developed countries. Quality healthcare requires the adoption of modern medical technology, or medtech. As such, optimally designed hospitals need to accommodate the utilisation of complex equipment to address human error and mechanical failure, while also stabilising the overwhelming ratio of patients to medical professionals.
At the forefront of this challenge is the adoption of high-speed data transmission networking via smart intelligent devices, robotics, remote monitoring and other automated tools in healthcare systems, setting a benchmark in the ideology of healthcare 5.0 and empowering both ends of the spectrum.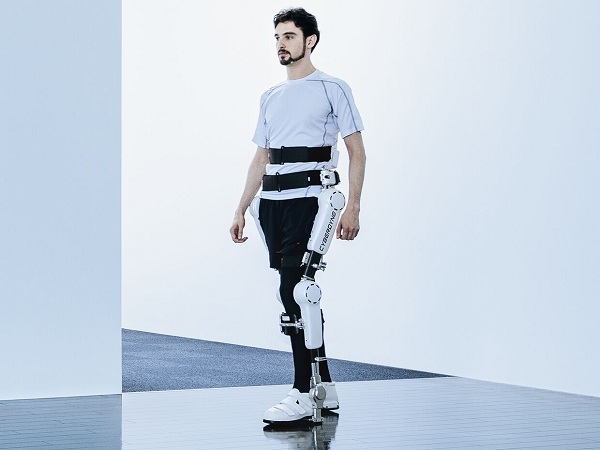 The Exoskeleton device compensates muscle power of lower limbs according to the wearer
Built for Mobility
Aside from its role in industrial sectors, exoskeletons have grown into its own space in the medical sector, becoming a viable source in both treating and countering conditions such as Parkinson's disease, multiple sclerosis, spinal cord injury, and stroke which can hinder mobility among patients. The assistance of medical exoskeletons not only benefits patients, but aids in attending to the unintended strains of such conditions like fatigue and overexertion among healthcare workers as well. Reducing work-related injuries, and its consequential care, the growth of exoskeletons in the medical sector is expected to reach USD 578 million by 2024.
The first of its kind, Japanese robotics and technology company Cyberdyne Inc's wearable Cyborg HAL® (Hybrid Assistive Limb) exoskeleton suits cater to the demands and procedures of the medical field. Its HAL Lower Limb Model is a rehabilitation therapy device for patients with damaged brain functions from spinal cord injury,cerebrovascular disease and brain haemorrhage,to increased osteoporosis, pressure sores, and blood clots risks.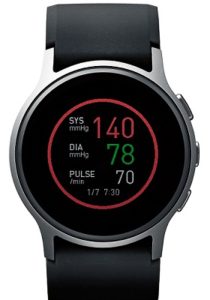 Benefiting them with mobility, the device compensates muscle power of lower limbs according to the wearer, allowing them to walk.The company's HAL Lumbar Type on the other hand, backs healthcare workers, mimicking and supporting movement after reading bioelectric signals according to their intentions. Reducing the stress applied on the lumbar region when lifting patients, professionals can lower the risks of back injury and also restore and support their mobility.Armed with a detachable controller, mobility-related operations can be monitored and tailored to suit individual patient needs.
Improving independence, medical exoskeletons merge human will with robots, personalising the medical infrastructure with the support of technology to sustain its workforce while attracting the younger generation.
Access to Quality Air
The acute respiratory distress syndrome (ARDS) is common among critically ill patients, closely associated with acute respiratory failure, limited quality of life, and high mortality. ARDS occurs most often in the setting of pneumonia, sepsis, aspiration of gastric contents or severe trauma with an incidence among patients admitted to the intensive care unit (ICU) as high as 10 percent. Out of necessity, hospitals all around the world require mechanical ventilation for its treatment of ARDS, specifically demanding an accurate concentration of purified medical air.
Anticipating a large number global ARDS incidences as a symptom of the on-going COVID-19 pandemic, hospitals depend on medical air compressors for clinical grade air necessary for artificial respiration, medical systems, operating theatres and surgical instruments.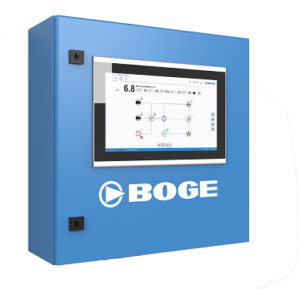 Irrespective of whether on an integrated display, PC, tablet or smartphone – BOGE is setting new standards for the networked control of air compressors. With the BOGE's airtelligence provis 3, unlimited compressed air systems can be controlled and proactively managed based on consumption, and machine data can be called up at any moment in real time.Considered a pharmaceutical product and medicine,BOGE's air compressors aid in the delivery of medical air and the production of breathable gas to patients through devices whether operational or systemic. BOGE's medical compressors serve as main components of medical air systems and can transform power into potential energy in pressurized air.
The interface on BOGE compressed air systems is sleek and user-friendly, with unique monitoring features, a simulations-software for comparing systems, and a surveillance and alarm function that is easy to understand and operate.Designed for the worst-case scenario, BOGE's air compressors come with triple and quadruple redundancy, extending the life of the air compressor units and providing backup during demand overload for a guaranteed supply of medically treated air no matter the circumstances.
Wear and Sync Data
There are currently about 800 million people with high blood pressure worldwide. According to the World Health Organisation (WHO), studies indicate that in North America, Western Europe, and the Asia-Pacific region, lowering of systolic blood pressure can reduce the risk of stroke of approximately by one third, in people aged 60 to 79 years. Since the invention of its first blood pressure monitors over 40 years ago, Omron Healthcare has been championing the change in the how blood pressure monitors are perceived with the first wearable oscillometric blood pressure monitor, HeartGuide™.
Beneath its compact smartwatch exterior, the HeartGuide™ innovation ties personal heart health and wellness technology into a seamless mode of regular monitoring to manage hypertension. Creating a fuller picture of wellness, it ensures clinically accurate results in under 30 seconds. The HeartGuide™ pairs with a proprietary mobile app, HeartAdvisor™, an insights-driven digital service designed to play the role of a digital health coach, helping users take vital steps towards managing their heart health. Users can wirelessly transfer data from their blood pressure monitor to a smartphone or any hand-held device, and upload the readings to the app. The wearable-app combination can display previous or current readings for immediate comparison, and comes with hypertension indicators that alert users if systolic and/or diastolic readings are out of range.
The smart-engineered device facilitates dialogues with doctors and provides access to real-time heart health insights, especially for those in the hypertension danger zone and early adopters of health monitoring. As part of their Going for Zero movement to eliminate the risk of heart attacks and strokes, Omron Healthcare aims to shift the behaviour in how heart health is managed for a more proactive and preventative care.
From Application to Assimilation
Bearing the heavy burden of an expanding patient population on a shrinking workforce, Asia's healthcare is right on track to eliminate emerging hurdles towards a future spurred by an augmented workforce. The 5.0 revolution in healthcare is ultimately digitally transforming society, reducing the overload on emergency and acute care, and allowing communities to strengthen their resilience and health with a faster response time.
Electronically connecting data, information and knowledge in real time across societal activities, patient touch points with healthcare professionals have evolved to extend beyond the hospital setting. This development of a citizen and consumer-centric approach in the industry enables health providers and its recipients to participate in health diagnoses as a better-equipped generation with greater awareness.
Digital health is the new norm, accessible for practice by individuals of any age, gender, ethnic or genetic background, income, with or without medical conditions– assimilating seamlessly into people's lifestyles.
About Nalin Amunugama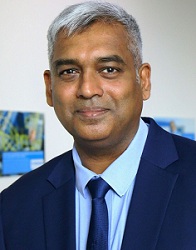 Nalin Amunugama is the General Manager of BOGE Kompressoren Asia Pacific with over 26 years of experience in the air compressor business, including its applications in digital healthcare, medical and pharmaceutical sectors.
As a global leader in compressed air systems, BOGE's focus is on creating seamless, cost-efficient and sustainable energy solutions to benefit customers and the planet.