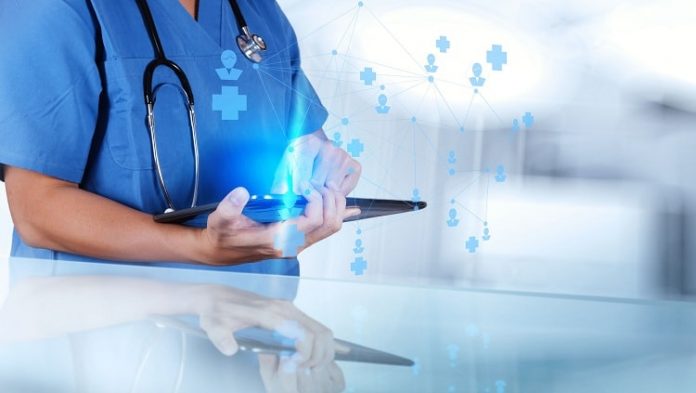 Nobody likes to be sick, but if your health does take a plunge, it's reassuring to know that technology can now help ensure you'll receive fast and effective medical attention.
Nobody likes to be sick, but if your health does take a plunge, it's reassuring to know that technology can now help ensure you'll receive fast and effective medical attention. The combination of medicine and IT offers tremendous benefits for patients, doctor, payers and providers alike. By transforming our approach to healthcare—placing patients at the center of their personal treatment network—country-wide healthcare systems can help patients be informed consumers and benefit from the interdisciplinary collaboration of their health service providers.
Information technology can help create a cohesive, collaborative environment wherein doctors, pharmacists, and health insurance companies will all contribute to a service tailored to each patient – a service that is highly efficient and draws on the latest healthcare methods. For example, Mr. Tan, age 50, works in customer support for a global company and spends a lot of his time on the road. Stressful jobs are commonplace today, but to complicate matters, Mr. Tan suffers from diabetes.
Fortunately, because of the integrated network of healthcare facilities and providers in Mr. Tan's country, in an emergency situation should Mr. Tan be out on the road and have a severe attack, he can walk into any hospital or care center, hand the administrator his ID or patient ID card and all of the doctors and hospitals dealing with Mr. Tan have access to his complete patient file and his latest test results.
Providing this information to any doctor who deals with Mr. Tan contributes greatly to preventing misdiagnoses, over-dosage, or redundant treatments. It also allows Mr. Tan the power to make decisions about his own treatment process.
Unfortunately, while IT is making a strong contribution to standardizing and streamlining business processes, this collaboration is still patchy.
Inefficiency drives costs—SOA can help
The financial burden on both state-run and private healthcare systems worldwide is immense already and process inefficiency and lack of transparency are huge cost drivers within healthcare. Where other industries have streamlined their business models and processes over the years to make them simpler and cheaper, the healthcare field still has a large amount of redundancy and a poor flow of information because it has not improved the way its services are delivered.
Services Oriented Architecture (SOA) is an application architecture that creates interfaces via a series of repeatable tasks or processes. The interfaces are platform-independent and can coexist with processes already working within an application so that the existing IT infrastructures of various healthcare entities can interact with one another seamlessly.
By establishing a streamlined network for healthcare operations, both state-run and private healthcare environments can cut administrative and superfluous procurement costs and re-allocated saved money stores to new disease research and patient-facing operations.
Patient centricity" and collaboration
Today's consumer-savvy patients want more control over how and where they receive treatment, especially with rising insurance premiums. Patients look around for where they can get the same quality of care for less money. They are no longer passive recipients of services, trusting whatever doctors tell them. They have their own voices and make their own decisions.
To make a decision, however, patients need to have the right information at their fingertip and need to be sure that everyone else involved in their care case does, as well. In the example of Mr. Tan, he not only needed to know about his state of health, but he and his regular doctor need to be sure that his medical details and insurance information are available to doctors during emergency. Doctors, hospitals, pharmacies, and insurance companies all have to be able to exchange information to ensure the best interest of the patient.
What is even more advantageous to this collaboration of players—which will be good news to Mr. Tan—is the ability to not just treat problems once they arise, but curtail health problems before they demand major treatment. If all parties in the collaborative global healthcare community join forces to share the right information quickly enough, they can avoid complications and provide the best possible treatment and preventative care. Patient centricity is the key to realigning the healthcare system and bringing preventative measures to the forefront.
Integrated healthcare community
For example, countries wishing to institute this type of cross-country healthcare system transformation can leverage technology to integrate the information systems of healthcare practitioners, payers, providers and facilities to form a cohesive ecosystem around each patient. After all, integrated healthcare only works when all doctors' offices, hospitals, and systems work together smoothly. By connecting each of these players with a service-enabled, integrated technology platform, healthcare institutions and departments can have their respective systems interact with one another using web services to access patients' history to ensure more effective patient diagnosis and treatment.
Integrating systems across all healthcare providers not only supports the more effective delivery of patient care, but also helps put the patient in control of their own health. For example, with integrated Web portal technology patients can go to the doctor of their choosing, make appointments, check test results, view billing balances, etc. These integrated systems can also allow for automotive drug refills and appointment scheduling between parties so that country-wide health systems can effectively move from treating disease to promoting prevention and health maintenance.
National network
Whether your goal is to provide hospital employees with streamlined access to patients' clinical data, allow patients to schedule appointments, enroll in health classes or send messages to their physician; or allow physicians to verify coverage information or communicate with health plans via electronic pathways, services oriented architectures are designed to offer an efficient, secure and cost effective way for various healthcare entities to exchange patient health information. By giving healthcare providers the means to collaborate on the best possible solution to a case challenge, technology allows patients to receive a higher quality of care.