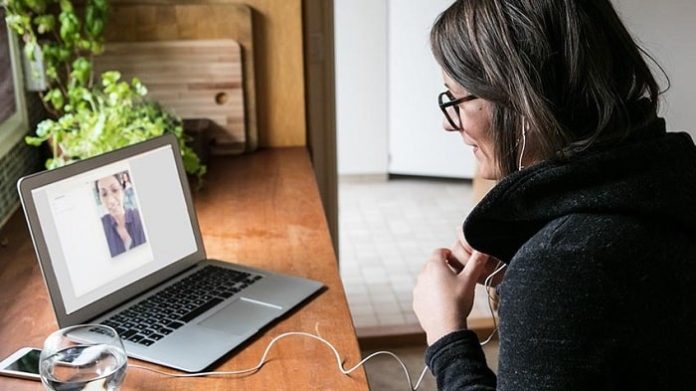 Self-help apps are leading more and more people towards therapy and enhanced treatment. rather than replacing it, they often provide an excellent supplement instead. The exact number of users can be difficult to track as newer apps are entering the market, just as the older ones are being phased out.

While there is no doubt that these apps can spur a person to work online with a psychologist, the onus is on the health professionals to ensure they comply with state and federal laws.
With that said, there are a number of therapy apps with robust business plans, which have established a market that people have been flocking to. Let's take a look at the top five and see where they stand in 2021.
Get Cerebral
Get Cerebral, also referred to as Cerebral, is one of the new online apps which have recently entered the market. Founded in 2020, this mental health company is based out of San Francisco, California. They have a tie-up with various insurance companies through which they can ship prescriptions at your doorstep.
During this short period, Cerebral has shown rapid growth almost all over America by offering comprehensive treatment plans for depression, insomnia and anxiety for a monthly flat fee. In some states, it can support treatment for bipolar disorder and PTSD as well.
If you are looking for an all-included approach for your mental health care concerns pertaining to counseling and psychiatry, then Cerebral has you covered at a low cost.
(Cerebral should not be used if you are suffering from severe mental illness or looking for substance use treatment)
When you compare Cerebral with other online therapy sites like BetterHelp and Talkspace you will find similar features. That said, while Cerebral is a great option for those seeking advice from a psychologist as well as psychiatric intervention, BetterHelp is a fit for those who prefer weekly sessions with licensed therapists.
Talkspace too has its exclusive set of advantages like insurance and psychiatry service, while Cerebral offers a combined approach. In conclusion, all the three services, more or less, outdo each other in different departments but are generally worth it.
Health Sapiens
Health Sapiens is an online platform that has been offering affordable counseling to residents of the United States for over a decade. Members are given an option to consult their care provider either by phone or by computer, without having to leave the comfort of their preferred space.
Health Sapiens offers monthly membership plans to its customers for providing access to certified mental health professionals and doctors in the whole of America as well as Puerto Rico. For two years in a row, 2020 and 2021, it has been voted as the " Best Subscription Service for Online Doctors".
While Health Sapiens providers can help with a wide range of mental issues, what sets it apart from the platforms listed here and elsewhere is their offer of therapy during night time as well as on weekends. Other competitors generally work Monday through Friday on normal business hours.
Pride Counseling
A subsidiary of the established long-running online therapy platform BetterHelp, Pride Counseling was established in 2017 with specialized therapists to serve the LGBTQ+ community for adults of 18 year age and older. Their focus was to serve the members of the community to receive help in a safe environment.
Experts of the National Alliance on Mental Illness say that nearly 39% members belonging to the lesbian, gay and bisexual community have experienced conditions such as depression and anxiety in 2020. The cost is nearly the same as other online platforms that offer messaging and live sessions, and ranges between $90-$120 per week.
Compared to standard counseling, Pride Counseling prices are very competitive, given the stigma attached to this kind of service. The only downside is the online therapist would not be able to offer diagnosis or prescribe medications. Again, compared to BetterHelp which offers a seven day free trial, Pride Counseling does not offer this facility.
MyTherapist
Since online therapy boasts of convenience, affordability and privacy, more and more people are leaning towards online counseling therapy. One of the newest players in this industry which has got rave reviews is MyTherapist – even chosen as the 'best new therapy site for 2021 by bestonlinetherapy.com'.
Launched in 2017, their platform enables the user to get counseling access from any corner of the world, using a smartphone, computer or tablet. Thanks to its ease of use and excellent counseling service, MyTherapist has earned a great reputation by onboarding accredited family and marriage therapists, psychologists, and clinical social workers, each having a Doctorate or Master's Degree in the field they are expert in.
MyTherapist has plenty of payment options and even offers to finance to those patients in need, provided they meet certain terms and conditions. Currently, they are offering unlimited sessions on a weekly basis at a flat rate of $65 a week. The best part is you can register without revealing your real name to keep things anonymous.
Compared to other apps, the matching of counselors and therapists is absolutely spot on and it takes very little time to sign up and fill up their short questionnaire for registration.
Sondermind
If you are wondering if you should connect SonderMind.com to get matched with a licensed therapist, this unbiased review will tell you if their therapy is worth your attention. But before that a bit about the company.
SonderMind is based in Denver, Colorado but has begun to expand its business to other states as well. Founded in 2012, the company endeavors to make healthcare more accessible and highly utilized.
While SonderMind has an A+ rating being accredited with Better Business Bureau, people who registered with them reported that they had many issues, as the company had issues with billing insurance and no third-party certifications. Moreover, they don't provide information about the qualifications of the professionals they hire.
There has been a proliferation of mental health apps in recent years available to any person with a smartphone, despite the fact they may not have peer-reviewed research to support their claims. they provide evidence-based therapy exercises from the comfort of your home.