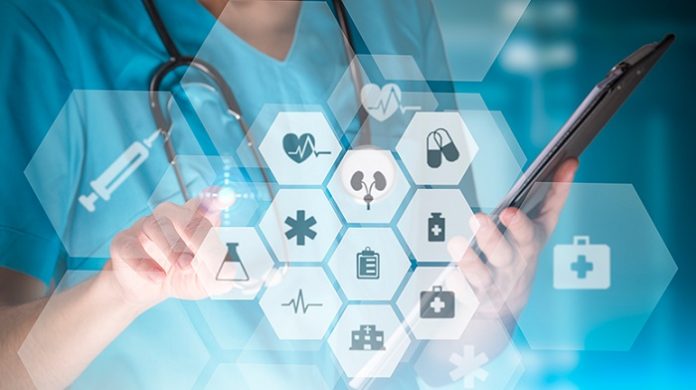 Israeli healthcare artificial intelligence (AI) startup, Agamon has announced a $3 million seed round, led by MMC Ventures, with the participation of InHealth Ventures, Seedcamp, and Bayer G4A.
WHAT THEY DO
Agamon's AI software uses a natural language understanding solution to structure clinical texts so that hospital computers can read doctors' unique language. This transforms medical text into data which can be analysed and used to automate patient follow-ups.
The technology is already being used at a number of hospitals in the US, Israel and the UK.
WHAT IT'S FOR
Agamon says it plans to use the funding to scale their deployments with more hospitals globally, further train the AI and widen its clinical spectrum.
MARKET SNAPSHOT
Dr Ran Balicer, chief innovation officer of Israel's largest healthcare organisation, Clalit Research Institute, recently spoke at HIMSS20 Digital about how Israel is using AI to move towards proactive care.
One example is Israel-based startup Ibex Medical Analytics, which announced in December that its AI-powered cancer diagnostics would be deployed at the country's Maccabi's pathology institute.
ON THE RECORD
Michal Meiri, CEO and cofounder of Agamon, said: "The inability of today's computers to understand doctors' unique way of writing has been a major issue. Doctors can correctly describe an 'infiltrating mass' without writing the word 'tumour' or write 'bilateral ground glass peripheral opacity' without explicitly indicating a suspicion for COVID-19.
"This language is effective for fast and efficient note-taking, which is critical, but makes tracking and managing treatments impossible for a computer. This is where our natural language understanding and AI come in; our software accurately and rapidly trains hospital computers to read doctors' clinical reports."
Dr Danie Siegal, vice chair of radiology at Henry Ford Health System, said: "Agamon has built advanced AI and neurolinguistic programming (NLP) that assess the significance of findings extracted from unstructured medical text, starting with radiology reports. This helps us make sure no important clinical recommendation ever falls through the cracks and will assist with automating timely review of large report volumes."
Tom Moon, physician and investor at MMC Ventures said: "We're delighted to back Michal and the Agamon team as we continue to invest in data driven healthcare start-ups. We're excited by Agamon's ability to automate the interpretation of medical text and therefore enable products such as automatic follow up and patient friendly reports. Applications at the intersection of machine learning and healthcare data are helping drive much needed change in our healthcare systems and are a core part of our investment thesis at MMC."