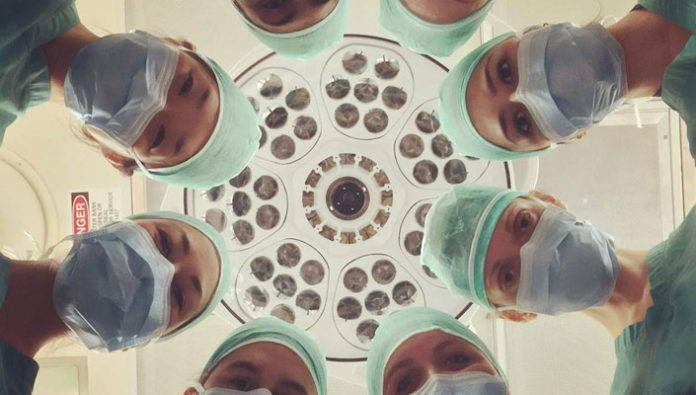 Covid-19 has transformed healthcare across the world. This pandemic has taught us to value our health more by placing a stronger importance on our bodies, both physically and mentally.

There's been a lot of substantial growth and progression in the healthcare industry due to Covid-19. Here is how this pandemic has transformed healthcare globally.
The Creation of a New Vaccine 
It's no surprise that we've seen an increase in direct patient care over the years. Patients want the best care possible for themselves and their families. Since Covid-19's arrival, this has become a priority for many.
The pandemic has paved the way to outstanding achievements in science and healthcare — creating a vaccine to combat Covid-19. Many would agree that its development was relatively fast, which begs the question, "Is it safe?" However, the speed at which such a vaccine was developed is a reflection of the progression made in research, science, and technology.
Thanks to these advancements, Pfizer, Moderna, and Johnson & Johnson vaccines were created. Covid-19 has set a precedent for the way future vaccines will be created. It has even furthered international collaboration among scientists all around the globe.
The Delivery of Healthcare
The way patients experience healthcare delivery has also changed following the Covid-19 global pandemic. In fact, patients now receive care via telemedicine. Many patient appointments and diagnoses are taking place online through chats or video calls.
The advantages this brings include more expansive access to providers since you can go beyond someone locally. Meeting virtually also reduces the risk of infection since there's no person-to-person connection involved. Of course, telemedicine has posed some difficulties for patients that aren't very tech-savvy.
This is also true for those who live in countries with lower incomes. Telehealth has been a low-cost service that has reached patients in poor or remote areas. For many across the globe, it's the only way they can receive quality healthcare.
An Increase of Awareness
One of the most significant shifts is the understanding that politics affects healthcare worldwide. Since no country was particularly ready to deal with a pandemic, each had to take proper measures to ensure the safety of the country.
Many people are now aware of the strains we place on healthcare systems and the benefit of having systems in place. When Covid-19 hit, hospitals were overbooked and patients were being denied entrance due to a lack of medical staff.
We've also seen a shift in how countries interact with each other and how they trade. It can be noted that countries can no longer have an isolationist attitude as they must depend on each other for collaboration, trade and ideas. This political notion can even be extended to the idea that the state should support its citizens in terms of healthcare.
Covid-19 and Healthcare — A Changing World
As we move forward past the pandemic stage of the Covid-19 virus, it's worth reflecting on the ways in which the pandemic changed the world and the way healthcare primarily runs. There have been moments where positive changes have come to the fore, such as the advancement of new technologies, international collaborations and even reaching those patients who would usually fall by the wayside.
It's also valuable to think of the way in which ideology concerning healthcare is evolving and changing as it's now recognized to be a political aspect as well. However you determine this shift to take shape, we can certainly say that the Covid-19 pandemic changed the way healthcare is presented and delivered all across the globe, and will never be the same again.